What's the Buzz Around Photo Cakes?
Author:

Anushka

Published:

04th August, 2022
Talk about cakes, you will find eyes drooling and mouths dripping! But talk about customised cakes, photo cakes are all in rage today. These cakes not only look good but also taste heavenly. If you have been living under a rock and haven't heard much about photo cakes, these are the types of cakes that feature a photograph (edible) of the guest of honour or a message (optional) imprinted on top. Today, there is a huge array of photo cakes that are unique as well as yummy. Thus, every bite of these cakes feels like heaven. If you are still not convinced, leave everything you are doing and dig right into to know why photo cakes have become an 'in' thing today.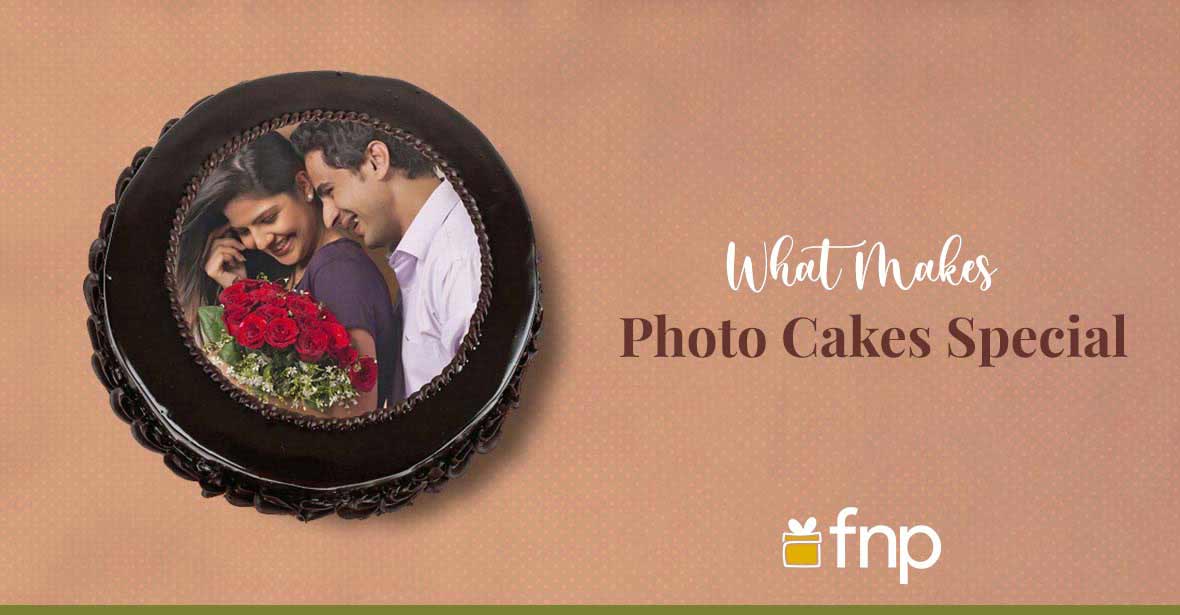 An Unforgettable Treat
As its name suggests, the photo cakes is a unique and fun amalgamation of classic cakes and your favourite memories. These cakes perfectly evoke memories of nostalgia and remembrance for years to come. After all, you can go for any type of picture to grace the top of the cake.
Perfect for Literally Every Occasion
Photo cakes are getting popular for all right reasons with the primary one being suitable for every occasion. Be it someone's birthday, wedding, anniversary, promotion or any special occasion - you can turn even the simplest of cake into something special and exceptional.
Best to Convey Sincere Emotions
Since you can get a photo cake based on the theme of your celebration, it reflects you put in some extra thought to get the recipient something they would remember for a long time. This way, if you are someone who is short on words, you can convey your sincere emotions via a photo cake. Indeed as a famous saying goes, 'a picture is worth a thousand words.
Detailed, Impressive & Eye-Catching
Due to the myriad of options available, a picture or photo cake is sure to entice and attract everyone. All you need is to choose from a variety of cake flavours like black forest cakes, butterscotch,and attach a photo you like and it will be done! To perk up things more, customise the photo as per your liking