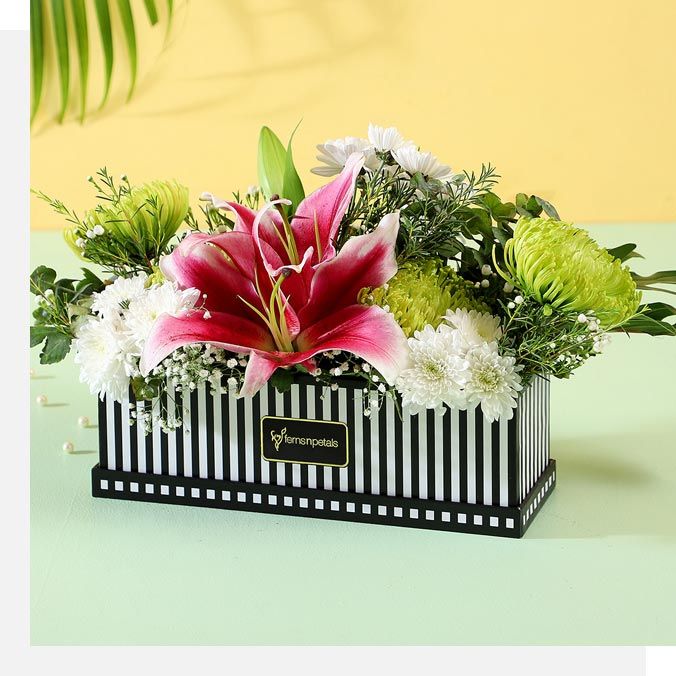 Who we are
We are Ferns N Petals: India's Biggest Gifting Solutions Provider
For over 25 years, we are helping customers to celebrate their special moments by delivering fresh flowers and fabulous gifts. Ferns N Petals was established in 1994 and flower bouquet delivery was the first and only thing that the company was into. From just 1 flower shop in Delhi during 1994, Ferns N Petals is now the largest florist chain with more than 320 stores (and still counting) across all the major cities and towns of India.
Today, Ferns N Petals Group encompasses of FNP Retail & Franchising, FNP E-commerce- India, UAE, Singapore & Qatar, FNP Weddings & Events, Floral Touch- India & UAE, FNP Gardens, Handicrafts, The Flagship Store by FNP, WDH (Wedding Design Hub), FNP Cakes 'N' More and FNP Media. The brand is one stop shop for all gifting needs, be it buying flowers, cakes, plants, personalized gifts, decoration services, or experiences, not only in India but across the globe.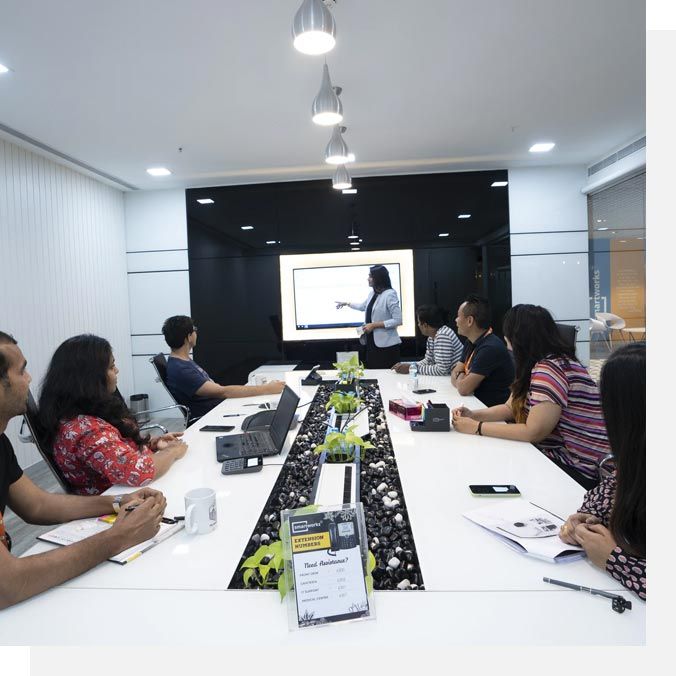 Our International Strategy
After being the market leaders in India, Ferns N Petals has expanded its international footprints into the South East Asian and Middle East market. In addition to a physical presence, with three stores in UAE and one in Singapore, we also have built a strong online presence with three separate websites for each of the territories. We now boast of a specific website www.fnp.ae for UAE, www.fnp.sg a for Singapore and www.fnp.qa for Qatar to cater to the unique set of customers in each of these regions. We plan to expand into one new country each year.
Our Core Values
thumb_up

Character

Trustworthiness, Commitment, Integrity, Ethics, Fair-play, Compliance, Transparency, Persistence, Ownership, Finishing to the end, Doing the most difficult task first

volunteer_activism

Compassion

Empathy, Respect , Gratitude, Inclusiveness

mood

Customer Centric

Customer (External as well as Internal i.e. Employees & Partners), Responsiveness, Pro-Feedback, Accountability

groups

Collective Growth

Profitability, Cost-consciousness, Inclusiveness, Sustainability, Community service, Social Responsibility

autorenew

Continuous Transformation

Experiment, Innovation, Continuous Improvement, Curiosity, Sharing & seeking knowledge, Collaboration, Being Devil's advocate, Introspection, Resilience, Agility, Adaptability, Diversity