Are Raksha Bandhan and Bhai Dooj Different from Each Other
Author:

Anushka

Published:

12th Oct, 2022
No matter how crazy they drive you at times, siblings are forever friends and partner-in-crime. And they will always be there for you no matter what! Besides, there are two occasions that mark this unstable yet unbreakable relationship beautiful. In the Hindu religion, Raksha Bandhan and Bhai Dooj celebrate the sacred bond of brothers and sisters. In the next section, we have compared both festivals to help you understand each better.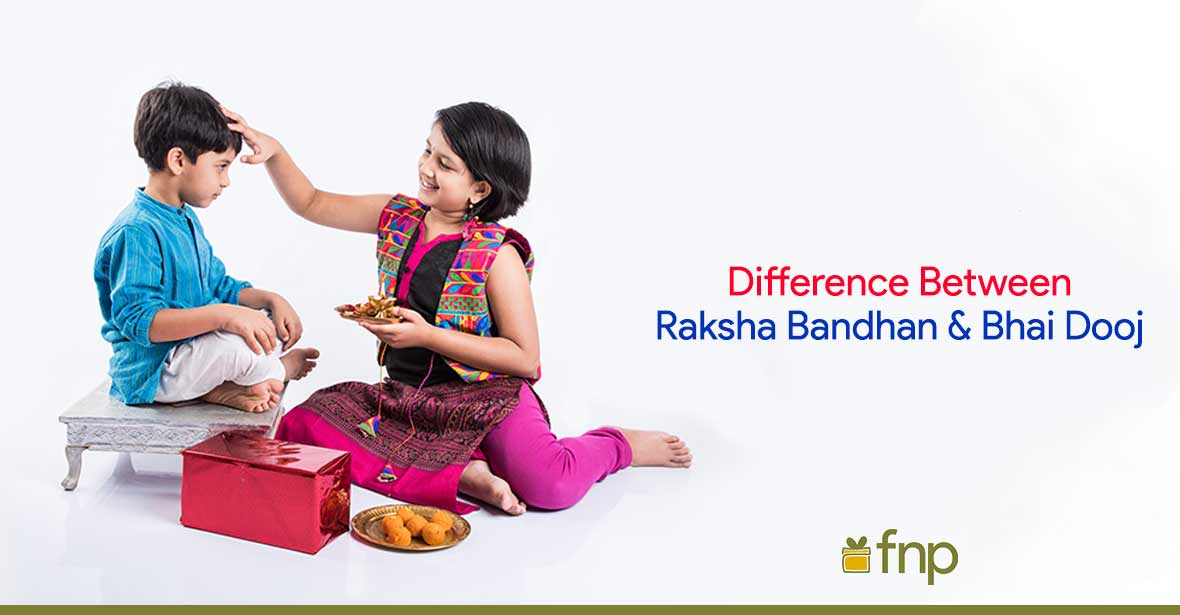 Difference Between Bhai Dooj and Raksha Bandhan
Though both of the festivals revolve around the same concept and emotions, there is still a thin line of differences between the two festivals. Know about them here!
If we talk about the very fundamental difference between the two, it is the month they are celebrated in. Raksha Bandhan falls in the month of August, while Bhai Dooj is celebrated in October or November, two days after Diwali.
On both Raksha Bandhan and Bhai Dooj, sisters perform puja and apply tikka on their brother's foreheads. The only difference is that the sister ties a rakhi (sacred thread) also on her brother's wrist on Raksha Bandhan.
According to a popular legend in Hindu mythology, Lord Krishna visited his sister Subhadra after killing Narakasura. Subhadra welcomed him with sweets and flowers and also applied tilak on his forehead. This incident gave way to the festival of Bhai Dooj as we know today. Whereas, as the story about Raksha Bandhan goes, it is said that once Yamraj came down to Earth to visit his twin sister, Yamuna. When Yamuna performed aarti and tied a rakhi to the lord of death, he granted her immortality and promised that he'd visit her at least once a year. From that day onwards, that day came to be known as Raksha Bandhan, a celebration of the bond between a brother and sister.
Another special belief about Bhai Dooj is that girls who don't have a brother or whose brothers live far away, they worship the moon and wish for the long life of their brothers. That's why children affectionately called moon as 'Chandamama'.