Remembering the Iconic Mothers from Hindu Mythology
Author:

Anushka

Published:

19th April, 2022
Mothers are like heartbeats. You feel lifeless without their love and caring touch. She is rightly considered to be the incarnation of God on earth for she is all-knowing, comforting and tender. The love and care of a mother have been consistent ever since the origin of the universe. Even in Hindu mythology, there have been many iconic mothers who sacrificed, motivated and influenced their children in a way that made them famous all over the world. Know all about them here.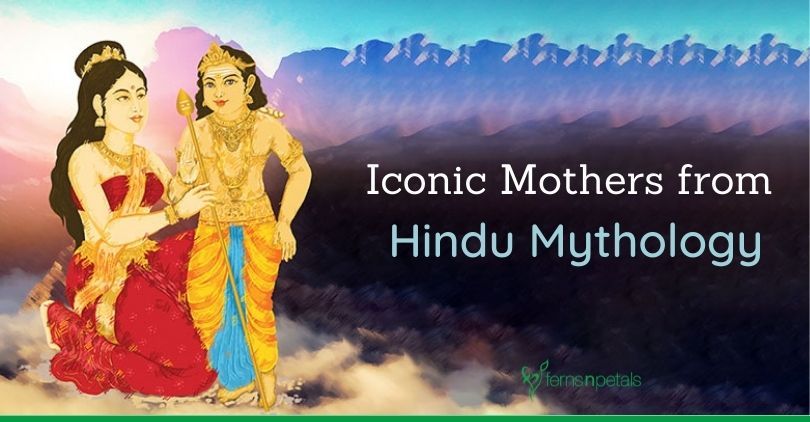 Maa Parvati
Although Maa Parvati had three sons - Ganesha, Kartikeya and Ashokasundari - she is keenly remembered for her unconditional love for Ganesha. This is primarily because she created him after rubbing a sandalwood paste from her body. She then breathed life into this human form. She even fought with Lord Shiva when he was beheaded. She is the reason behind Ganesha's divine status.
Maa Yashodha
Though Devaki was the birth mother of Lord Krishna, it was Maiyya Yashoda who brought him up. In fact, her immense love and affection for Krishna Ji were so powerful that the world takes her name when it comes to the mother of our Maakhan Chor. She is a truly doting mother who not only loved Krishna as her own son but also punished him whenever he did any mischief. Other than being responsible, she was also a fun-loving mother who made sure to spend quality time with her son.
Maa Devki
Devki was Krishna's biological mother. Her brother Kansa killed all her children and imprisoned her and her husband. To save her last offspring Krishna, she sent her son to live peacefully with Yashoda. She was a brave mother who, despite all the sufferings, thought of her children's welfare only.
Maa Sita
Sita Maiyya had twins - Luv and Kush. She is known to be the most powerful and vigorous mother in Hindu mythology. She left no stone unturned for the upbringing of her sons. Being a single mother (she was sent to live in a forest accused of being impure by a dhobi), she held no grudges against Ram and taught her sons to always be respectful. She raised them to be as worthy as their father.
Maa Kaushalya
She was the mother of Lord Ram. She was a simple, pure-hearted and gentle person who, despite being heartbroken, didn't say a word even when Lord Ram was sent to exile due to Kaikeyi's manipulation. More so, in spite of foul play against her son, she instilled good values in him.
It has been rightly said that God couldn't be everywhere so he created mothers. All the above examples are proof of how mothers are the shapers of their children's life.