Palash Flower and its Relation to Holi
Author:

Anushka

Published:

28th February, 2022
Most of the Indian festivals are associated with a range of trees and flowers. And so is the case with Palash flowers. Palash, Tesu or popularly known as the flame of the forest is a splendid orange bloom that has striking hues and is most associated with the festival of colours. The bright, red and orangish flowers from the tree are highly used for making natural colours for Holi and serve other purposes as well. Keep reading to know more!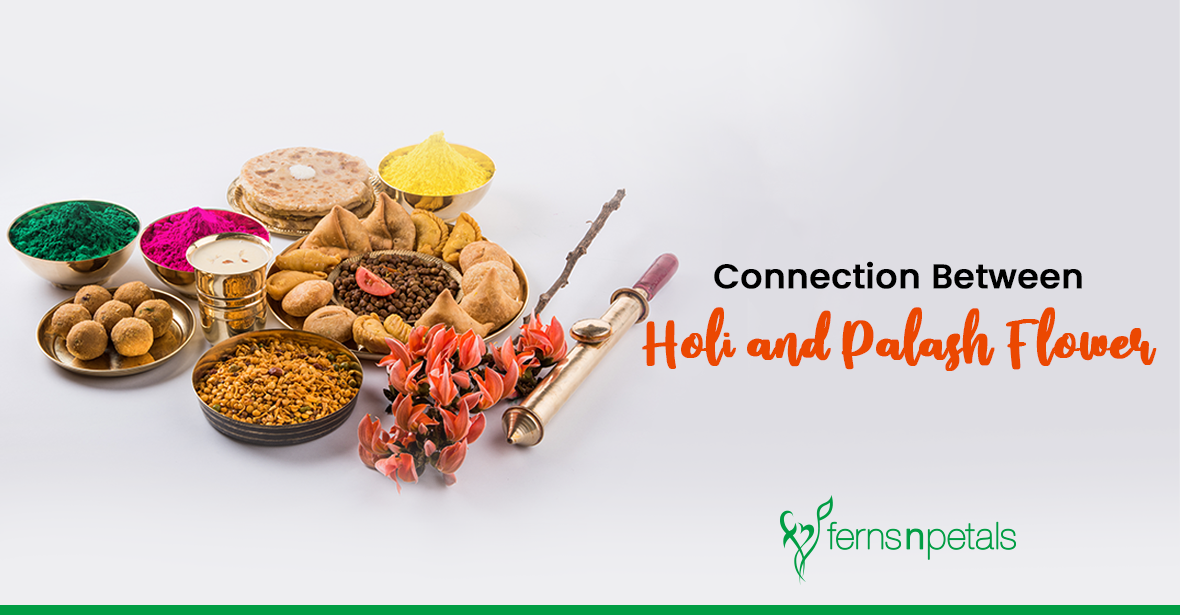 How is Palash Flower Related to Holi?
The Palash tree blooms explicitly during Spring. Its bright orange shades signify the change of season. Many insects get attracted to the colour and hover above the flowers, helping pollen reach far and wide and fertilisation of this tree species.
How to Extract Colours from Palash Flowers?
For ages, people have been using these flowers to make eco-friendly colours and to smear on one another. Though you can order the colour online, it's very easy to prepare orange colour from Palash. For the powdery form, carefully remove the petals from the stem and let them dry out in the sun. Once dried, crush them by hand to make a natural, rich powder.
To prepare a wet colour, boil the petals in water and leave them to soak overnight. In no time, you will get a rich orange colour that you can dilute as long as you want. Or you can simply let the pulp dipped in water and leave them untouched for 24 hours. You will get a lively, playful and harmless colour easily.
What are the Other Properties of Palash?
For centuries, the tree has been appreciated for its medicinal benefits. Its bark is used to treat wounds and cuts. Its gum is highly beneficial in the treatment of diarrhoea and dysentery. The flower is also used to treat skin-related diseases.
Like a number of other flowers, palash also has been put to culinary uses such as preparing sherbet and tea.