Know the Special Flowers Used in Onam Pookalam
Author:

Anushka

Published:

22nd August, 2022
India is a land of festivals that boasts of diversity in terms of cultures and rituals. However, one thing that remains the same is the use of flowers in the form of decorating the idols, giving them out as offering or preparing rangoli. Onam is a 10-day harvest festival that marks the homecoming of King Mahabali. One of the main highlights of this festival is Pookalam which means 'flower rangoli' that usually consists of ten circular rings and six special flowers. In this write-up, we talk about those special flowers. Scroll down to know more.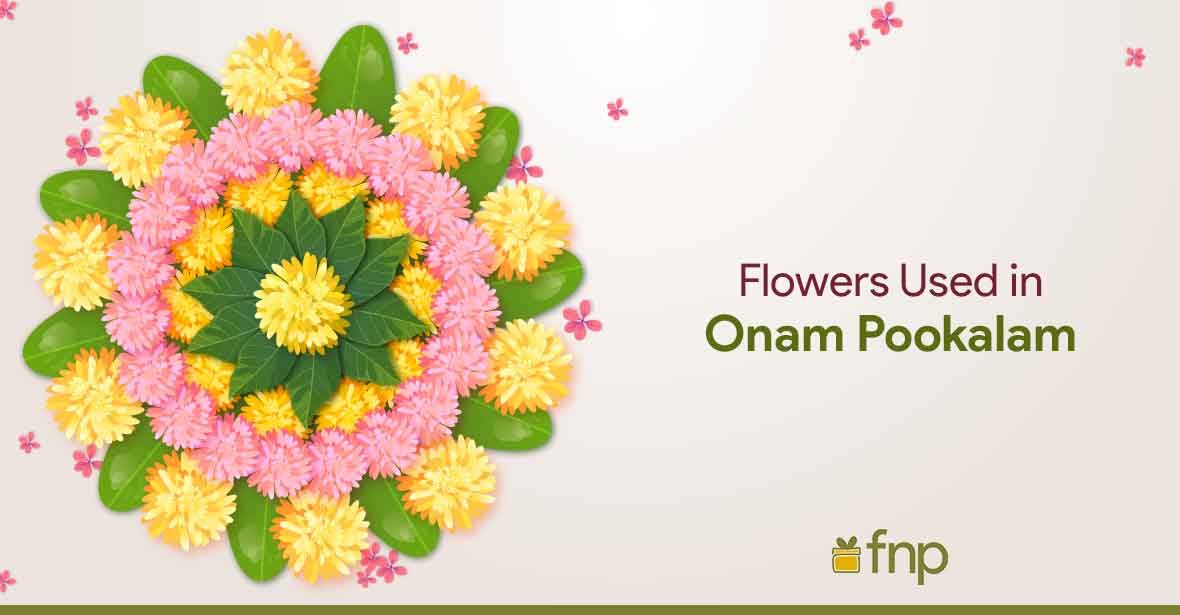 Thumba
Also known as Ceylon Slitwort, Thumba has a cluster of tiny white flowers used for floral rangoli on Attam; the first day of Onam.
Tulasi
The second one on this list is Tulasi or Holy Basil which is a significant flower used in the preparation of Onam Pookalam. Its green colour highlights the flowery Rangoli, while the fragrance has a calming effect on the atmosphere.
Chethi
Chethi or Flame of Woods is a sacred flower that gives the rangoli a striking appearance. This red-hued flower adds vibrancy, beauty, attractiveness and brightness to the rangoli instantly.
Chemparathy
Chemaparathy or popularly known as Hibiscus is an ostentatiously, dark crimson bloom that enhances the charm and beauty of the Onam floral carpet. The flower is also utilised for a variety of health reasons including lowering BP, curing colds and natural hair treatment in south India.
Shankupushpam
Commonly known as butterfly pea, blue pea, cordofan pea and Asian pigeon wings, Shankupushpam is a sacred & healing plant that is not only used widely to prepare ayurvedic medicines but also finds a significant place in Onam rangoli. The interesting thing about this blue and yellow-centred flower is that it blooms splendidly during Onam.
Jamanthi or Chrysanthemum
Jamanthi comes in a variety of arresting colours such as yellow, red, white and orange. It is a crucial flower while preparing Pookalam that imparts an unmatched charm to mesmerise the onlookers.