How to Beautify a Dull Wall in No Time?
Author:

Anushka

Published:

8th November, 2021
Does the sight of cracks, patches of exposed plaster, unwanted nail holes, crayon marks, flaking, etc. on the walls fill you with distress? And the idea of painting that is smelly, time-consuming and chaotic is just too hard to materialize easily. Well, don't get disheartened; instead, get your creative juices flowing. We understand that you may not be in a condition to get a full-fledged house-painting job done. However, that doesn't mean you can't fix the imperfections and make an ugly wall look artistic. With little effort and innovativeness, you can transform your dull walls into anything nice and attractive. Listed below are some easy and convenient wall decor ideas that will camouflage the flaws of your boring/dull walls and turn them into a masterpiece.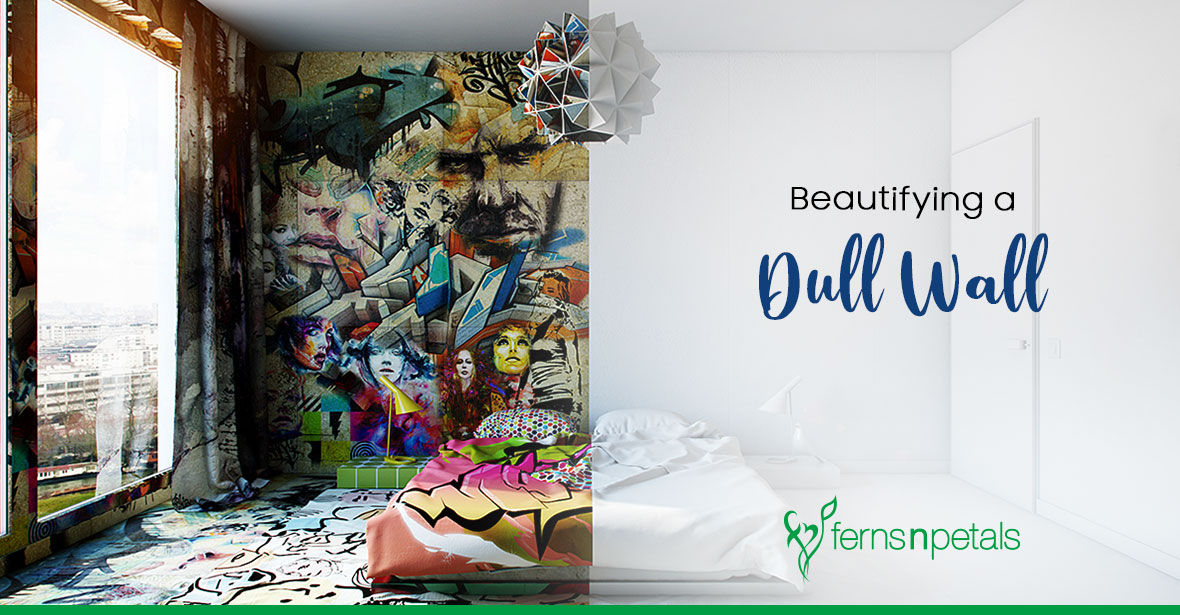 Wall Stickers
Applying wallpaper is the best way to hide flaws in your walls. The market is filled with beautiful, peel and sticks wallpaper that makes the space more interesting. You can go for eye-catching work of art, soothing colours or wallpaper with a textured appearance to cover those boring beige walls and turn them into a unique design statement. Do make sure that the wall surface is clean and smooth before you apply the wallpaper. Also, scrape off that loose paint and sand the painted walls until it gives a smooth finish.
Hanging Photographs/Artworks
A cluster of photos, hung in tidy square or rectangle frames, will leave no trace of holes or plasters behind. Putting up your artwork or photos make the space look pretty, interesting and even works as a topic of conversation anytime someone gives a visit. Make sure you use removable wall hooks as they require no glue/nails and can be easily removed. Also, ensure that all your photos are of the same size and arranged symmetrically.
Graffiti
Graffiti is the ultimate way to bring boring walls back to life. They are creative, captivating and add an innovative appeal. You can cover the wall with graffiti to amp up the entire décor and the mood. Though you can channelize your inner Piccaso, it is advisable to take help from professional artists. They will turn your walls into a relaxing, personal haven the right way.
Wall-length Curtains
Curtains are not limited to just covering doors and windows. Today, they are being used to dress up the walls because of their large size and ethereal designs. They are among some popular ways to elevate the mood and look of the space easily and inexpensively. Think of it as fabric wall art!