Have you Ever Heard of 'Just Because' Gifts?
Author:

Anushka

Published:

26th Aug, 2022
If you are lucky, you must have heard those three magical words, i.e. Just Because Gifts. Though gift giving on festivals, holidays and events are significant and a must-have to express love & appreciation, the most memorable gifts are those that are received for no reason. Listed below are some of the good reasons to give your dear one a Gift "Just Because". Keep reading to know about them!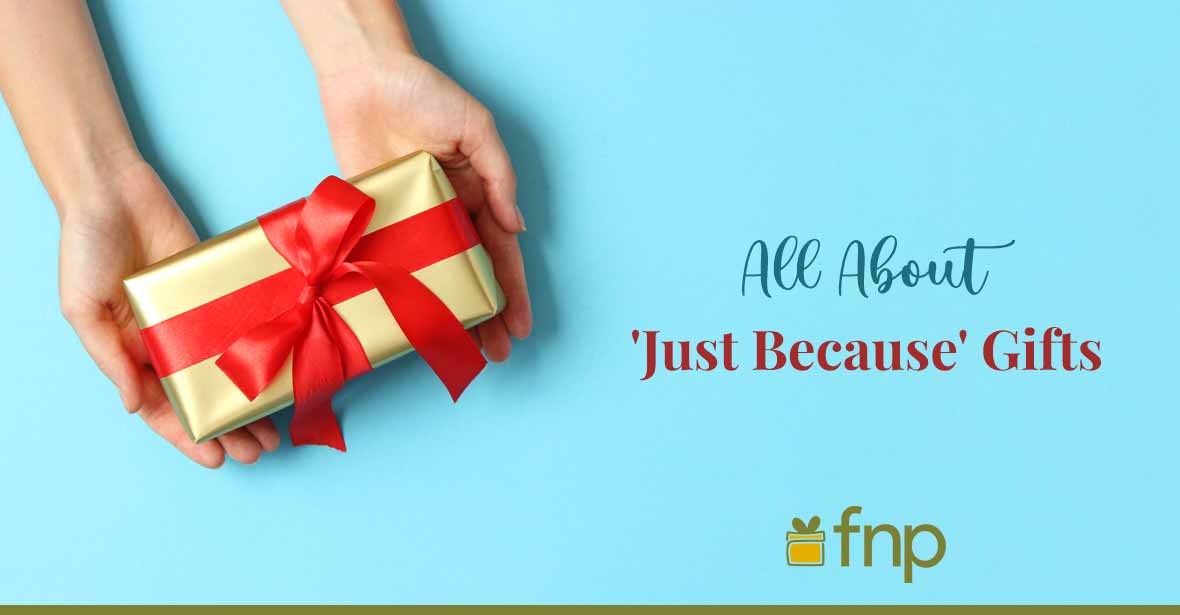 Busy Times
If you happen to know a friend who is going through a busy week/tough times due to an ongoing project or anything else, a simple bouquet, a gift basket or a takeaway meal would make them smile and feel a little relaxed. They will be filled with gratitude for such a kind and thoughtful gesture.
New Beginnings
When someone close to you is stepping into the real world for the first time to kickstart their career, make the first day a little plain sailing and confident with a just because gift. After all, the first day at work can be frightening. Besides, no matter how qualified the person is, they are bound to be nervous at first. Go for a greeting card, office supplies, laptop bag or simply, some words of encouragement.
Feeling Down
Life can be really hard sometimes! At such a time, a spontaneous just because gift will be the perfect trick to cheer anyone up. It will remind the person that even though they are feeling blue, someone is there who cares for them.
Appreciate & Encourage
Whether it's a colleague who pulled an all-night with you to meet your deadlines or a friend who was empathetic and there for you - an impromptu gift will make them feel loved and appreciated. Such small gestures reflect that you noticed their efforts and can work wonders in strengthening bonds.
No Reason
The prime reason why 'Just Because' gifts exist is that you need not wait for a birthday, holiday or special occasion to convey your feelings. Sometimes there is an urge to do so without any reason and occasion and that makes the gift all the more special.
Rest, keep checking up on your dear ones for no reason, be kind and be the light & love this world needs to function well.