Are There Any Plants That Promote Health & Wellness?
Author:

Anushka

Published:

31st December, 2021
Other than releasing oxygen, removing the impurities from the air, splashing the much-needed green hues, bringing calmness & serenity to our loving nest, plants are getting more and more involved in our day to day lives by boosting our health, happiness and well-being. Moreover, as we are taking baby steps in returning to normalcy in these tough times, the need for houseplants has become more evident than ever. These plants may look like they are sitting still but behind the scenes, they stay up till all hours to take care of you. Here are some plants that give the ultimate benefits of health, wellness and happiness.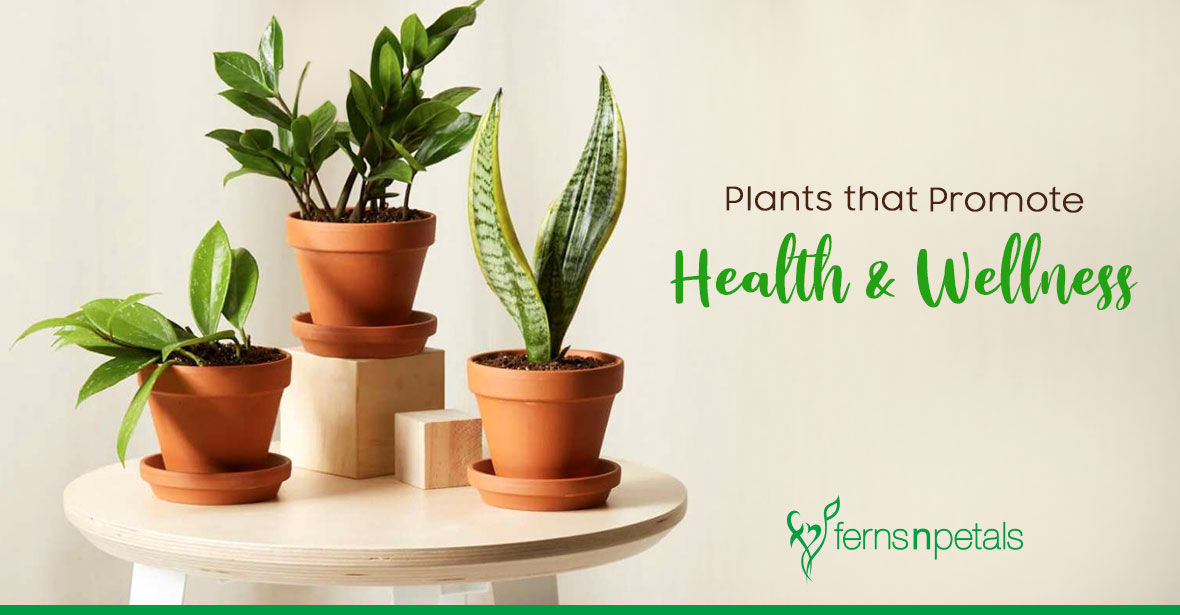 Snake Plant
If you have poor indoor quality, this no-fuss and simple tropical plant that vaguely resembles the reptile's skin, makes a suitable plant choice to improve overall health and wellness. Snake plant can successfuly filter harmful impurities like benzene, trichloroethylene, formaldehyde, and toluene. Place it in your bedroom for it improves the air quality while you sleep.
Aloe Vera
The potential health and beauty benefits is a claim to fame of Aloe Vera. It is an excellent and effective cleaning agent that absorbs airborne compounds efficiently. This all-purpose succulent plant is great for soothing minor burns and healing acne. Make sure you water it regularly and put it in a place that receives indirect sunlight.
Spider Plant
Apart from giving out minimalist, graceful and jungle-like vibes, Spider plants are a great air-purifying agent that takes care of airborne toxins. And since it requires little to no effort in order to thrive, the Spider plant is perfect for people without a green thumb. So have a breath of fresh air by bringing home the best indoor plants for health with the Spider plant.
Peace Lily
The plant has the ability to calm the person down with merely its name. Peace Lily is a beautiful plant that is a powerful cleaner and leaves the house smelling sweet with its fragrant flowers. It absorbs and gets rid of benzene, formaldehyde and carbon monoxide from the air.
Boston Fern
Though a little high on maintenance, Boston Fern absorbs more formaldehyde than any other plant. It makes sure your home is free from any type of exhaust fumes to keep you and your loved ones naturally healthy and well. Keep them somewhere cool with indirect sunlight and high humidity.