Dear hubby, you make me feel special every day. Love you to the moon and back.

Dear Love, I don't know how to express it in words but you're a perfect gift of God. You will always be special in my eyes my dear. Happy Birthday Hubby!

Growing old with you is so amazing. Thank you for holding & supporting me in every thick and think. Happiest Birthday husband!

Wishing a very Happy Birthday to the love of my life. No matter how old we get, I will always love you.

Happiest birthday to the man who made my life perfect and adorable. Cheers to the day when you were born. Happy Birthday Husband!

Dear Hubby! On your birthday today, I just want to thank you for being you!

To my perfect partner, it's your special day and I wish to be with you forever. May you be gifted with life's biggest joys and never-ending bliss. Happy Birthday dear husband.

Happy Birthday my amazing man! Sending your way a bouquet of happiness and love.

Sending love to the most handsome man in my life. Today is the day you were brought into this world to be a blessing to the people around you! Happy Birthday Hubby!

Cheers on your birthday. Hope your special day brings you all that your heart desires! Happy Birthday husband.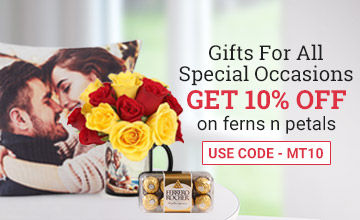 Gift Ideas
All Occasions