World Rose Day for Cancer Patients: A Salute to their Willpower
Author:

Anushka

Published:

19th Sep, 2022
There is no medicine like hope, no incentive so great, and no tonic so powerful as the expectation of something tomorrow.
-Orison Swett Marden
We all know how a rose is a symbol of tenderness, admiration, grace and concern and so became Melinda Rose. World Rose Day for cancer patients is a prominent day that aims to spread hope and cheer in the lives of cancer patients. After all, the fact that cancer is a terrifying disease that can be mentally, physically, psychologically and emotionally draining, is well-known. Thus, anyone fighting needs a lot of courage, willpower & positivity to keep going. Thus, the occasion is observed annually on the 22nd of September to celebrate the 'never-say-die-attitude' of Cancer patients and also promote awareness around the same. Keep reading to know more about how it came into being!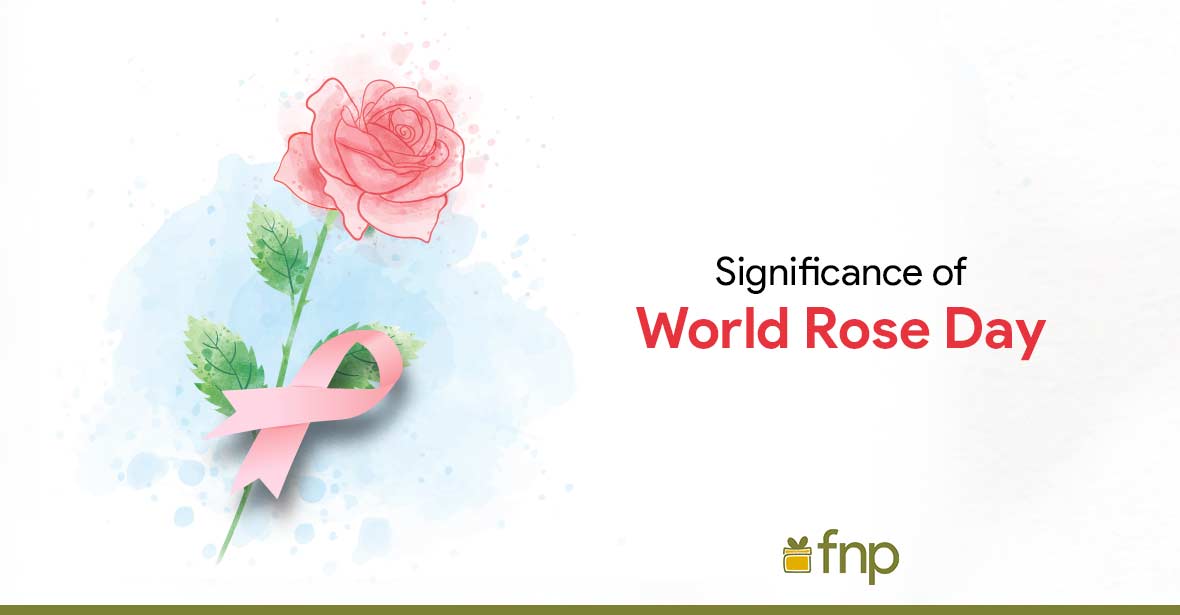 History of World Rose Day
It all begin when 12-year-old Melinda Rose decided to fight cancer with love and a positive outlook. When she was diagnosed with rare blood cancer, she was told that she has only a few weeks left to live. Instead of being intimidated, she put up a brave face and provided new hope, fighting spirit and willpower to other cancer patients. During the entire period, she penned poems, notes, letters, emails, etc. to spread love, hope and warmth to her fellow patients. Her cheerful face and brave heart provided a much-needed sense of solace and inspired everyone around. Moreover, she stands as a beacon of hope and unshakeable courage even today.
Significance of World Rose Day
The fight against cancer is indeed an exhaustive one. Though not much is in our hands, we can at least play some part in making the journey of those fighting a little easier and brighter. People share World Rose Day quotes, greeting cards and flowers to Cancer warriors that give the much-needed hope and strength when the chips are down.
Moreover, the day not only commemorates the resilience of a brave heart but also acts as a reminder that one should take care of their overall well-being and how early detection can help save countless lives.