Tips for Selecting the Perfect Rakhi Gifts
Author:

Kirti

Published:

27th July, 2022
The bond between brothers and sisters goes beyond their differences. Despite the ups and downs, this connection manages to retain its value for a lifetime. So, to commemorate this unbreakable relationship, the festival of Raksha Bandhan is celebrated. Sisters tie rakhi on their brother's writs to bless them with the strength for future challenges of life and in return, the brothers vow to protect the sisters. At the same time, they both exchange gifts as a gesture of appreciation. Well, selecting a Rakhi gift for your sibling is a very thoughtful but time-taking process. Thus, we are here to simplify it for you! Scroll to know the tips that can help you find the perfect and heart-touching gift.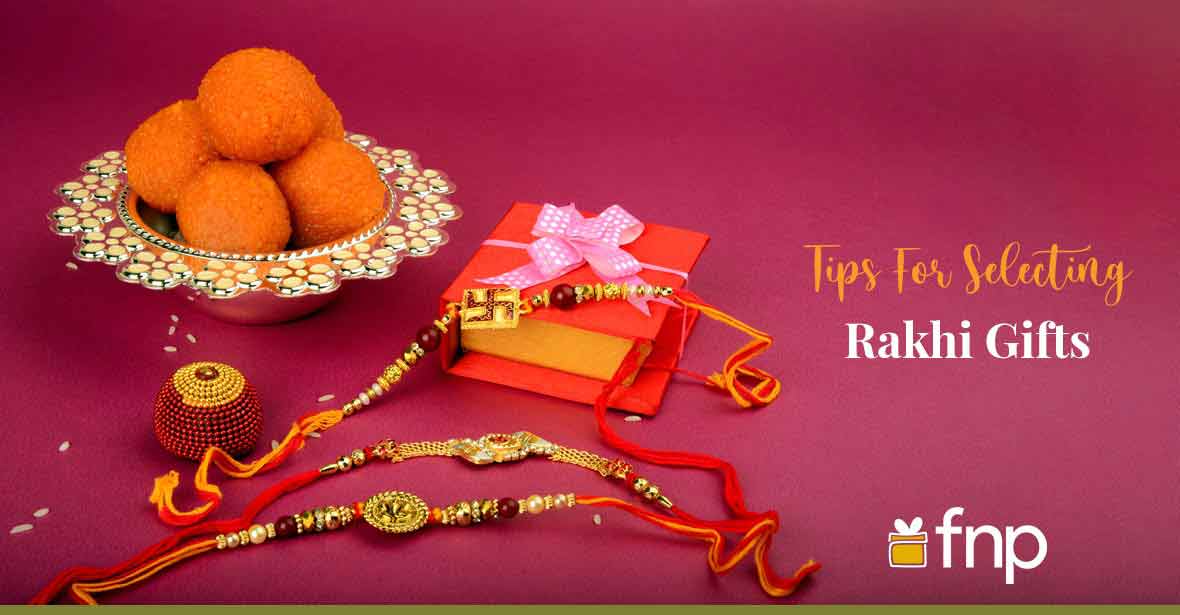 Set the Budget
The first and foremost thing to set is the budget for your Rakhi gift. A lot of websites allow you to filter the gift options based on price range, and that would be helpful in selecting the ideal gift. And for someone who has a lot of brothers, this tip is going to work wonders. So select a Rakhi gift and make your wallet and your sibling happy!
Acknowledge their Individuality
Even though you have grown up in the same family, each of you would have a different persona. Your life choice, taste, exposure to culture, and social circle make you both unique and different at the same time. So, when you keep the individuality of your sibling in mind, you will be able to find a Rakhi gift that will best express your love and appreciation.
Recognise their Lifestyle
Young or old, everyone has a lifestyle to follow. Your lifestyle also depends on your profession and there lies your perfect cue to pick the right Rakhi gift. For instance, if your sister is working and she loves to travel with a steaming cup of coffee, then you can select a travel mug or a temperature-controlled glass for her that will help her enjoy a steaming cup of coffee on the go.
Add a Personal Message
Adding a personal text or a greeting card to your gift not only makes it lovely but also shows how much thought you have put into this gift. This Raksha bandhan message can be emotional or amusing depending on how creative you want your text to be.
Find out What they Wish for
If guessing seems to be a lot of work for you, then you can look for the things that they wish for. If your sibling is not shy then you can ask directly, but if they are, then you can ask to check with your friends and family or even play games to know what they wish for.
Gift Ideas for Raksha Bandhan