Lesser-Known Fascinating Raksha Bandhan Stories
Author:

Anushka

Published:

25th July, 2022
Even though they drive you crazy, siblings are your both archnemesis and best friends for life. They may fight with you but they are also your pillar of strength throughout. And Raksha Bandhan is one such festival that celebrates this special relationship. Sister tying Rakhi on her brother's wrist and brother pledging to stay by her side through thick and thin - Raksha Bandhan is celebrated with great vigour and enthusiasm. And like many other festivals, the history of Rakhi is deep-rooted in various legends and folklore. Know about the most renowned ones here!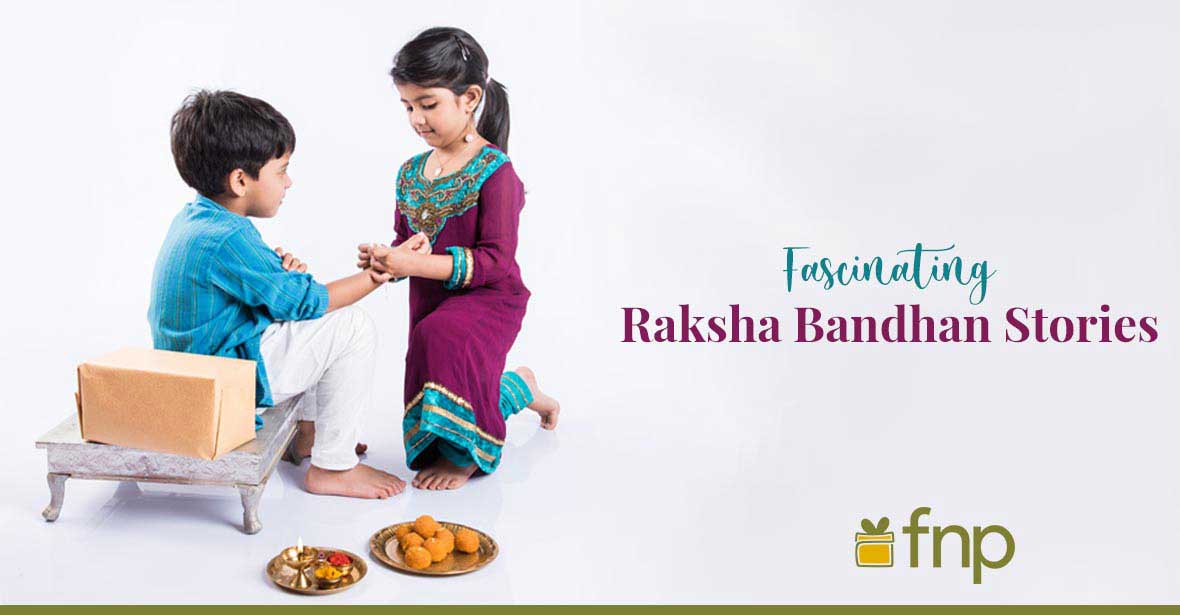 Lord Indra and Indrani
The origin of this festival is believed to come from the time when Indrani tied a rakhi to her husband, Lord Indra. During a war between gods and demons, the former was losing the battle. Feeling distressed, Indrani asked for Lord Vishnu's guidance who gave her a sacred thread and asked to tie it around Lord Indra's wrist. Her prayer bore fruits and Lord Indra won the battle against the demons.
Yamuna and Yamaraj
Yamuna (Yama's sister) was upset when Yamaraj didn't visit her for ~12 years. She shared her despair with Ganga who communicated the same to Yama. Yama, on hearing this, planned a visit to her. Being overjoyed, Yamuna welcomed her brother by preparing sumptuous dishes and tied a rakhi on his wrist. Moved by the gesture, the Lord of Death granted her immortality as a gift so that he can visit her as many times as he likes.
Lord Krishna and Draupadi
According to the legends, once when Lord Krishna was flying kite on the occasion of Makar Sankranti, he cut his little finger. As he bled excessively, Draupadi tore a piece of cloth from her saree and wrapped it around his finger. Touched by her action, Lord Krishna promised to protect her for eternity.
Queen Karnavati and Emperor Humayun
The most significant story that reflects the true essence of Raksha Bandhan is that of Emperor Humayun and Queen Karnavati. When Mewar was attacked by Bahadur Shah Zafar, Queen Karnavati sent a letter (with rakhi inside it) to Emperor Humayun seeking help. He himself was in the middle of a battle but left everything as soon as he received the letter. Sadly, he didn't make it on time and Queen Karnavati's family was defeated. However, he stayed true to his promise. He later defeated Bahadur Shah Zafar and restored the Mewar kingdom to Queen's eldest son, Vikramjeet.
Roxana and Porus
When Alexander the Great invaded India, his wife, Roxana, sent a rakhi to Porus asking him to not harm her husband during the battle. Porus honoured her request and abstained from killing Alexander himself. Though he lost the battle, Alexander took him in great reverence and made him the governor of his kingdom and granted him more land to govern.
Gift Ideas for Raksha Bandhan