Do you Know About these August Seasonal Flowers
Author:

Kirti

Published:

18th Aug, 2022
Breezy winds, pouring rain and the petrichor are some things that we can relate to in the month of August. During this month we not only witness the season of the monsoon but also, nature blooming from the core of the earth. If you want to know the flowers that blossom during this month then keep reading, as we have listed some of them for you!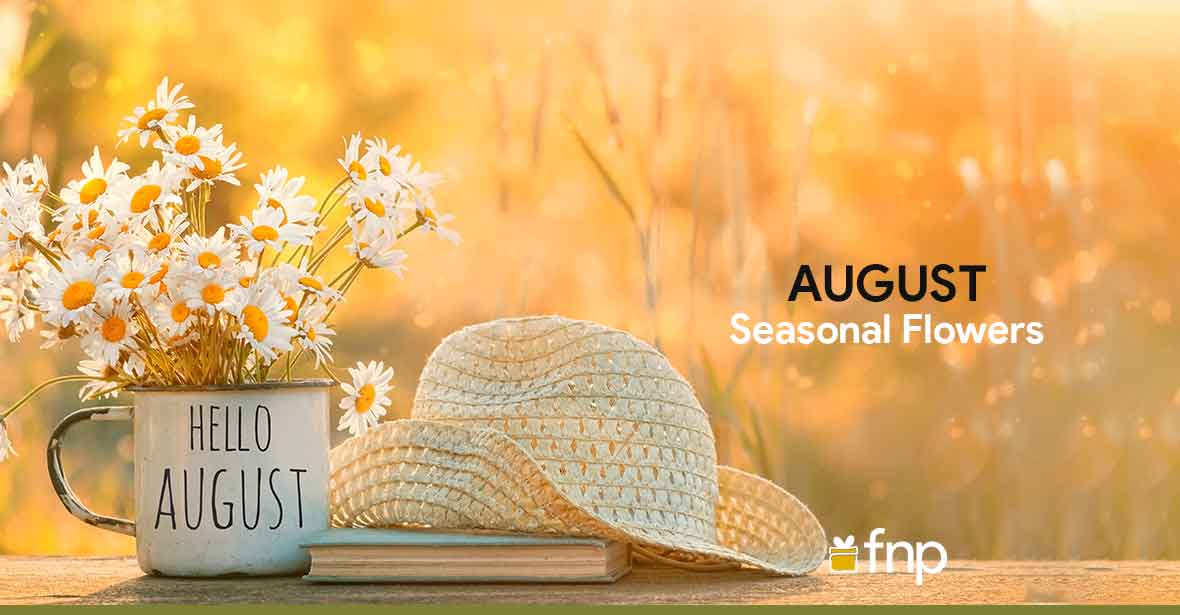 Hibiscus
Available in many colours, hibiscus is one of the most popular florals of this month. Even though this flower blossoms throughout the year, August is said to be the best for its growth. Also, the flower is a well-known symbol of the divine feminine, portraying a spiritual balance between both genders.
Lotus
The lotus is one of nature's most exotic August blooms which has been long associated with spiritual awakening. It is a symbol of wealth, all-encompassing well-being and unbounded internal progress. This flower has a light scent that is quite relaxing and beneficial for your overall health.
Royal Poinciana
Gulmohar aka royal poinciana is a mildly scented small flower which spreads its petals only during heavy rain or monsoon season. The flower has bright red or orange petals, which is why the tree onto which Gulmohar grows is known as the "Flame Tree". Additionally, the flower has many health benefits and is generally used in medicines.
Carnation
Popular in the world of gifting, carnations are another seasonal flower on this list. Like the roses, its petals create an overlapping effect, which makes it beautiful and easy to incorporate in bouquets and floral arrangements. What's more, is that it has a spicy fragrance and diverse spiritual symbolism.
Chrysanthemums
Apart from being an August floral, the pompom flower is known for its big head and small petal structure. The symbolism of this flower is quite complicated. While some connect this bright flower to death, others believe that it is a symbol of luck and long life. You can see chrysanthemums in colours like dark and bright red, yellow white and violet.
Jasmine
We all have encountered the flower of jasmine once in our lives. It is a very popular flower in India which blooms in August and lingers its strong fragrance in the surroundings. The flower is also well-known for its place in Hindu mythology, especially during the festival of Janmashtami. Moreover, Jasmine also has medicinal benefits which are associated with insomnia and anxiety.