Did you know about these Green Flowers?
Author:

Kirti

Published:

15th Nov, 2022
Flowers are fascinating! Whether it's a bud or a big bush, every time one lays their eyes on flowers, they just gasp in awe. But do you know, there are many flowers that are still under the shades? Well, today we are going to unravel one of the most interesting categories of flowers i.e. green flowers! Keep reading to know about different types of green flowers.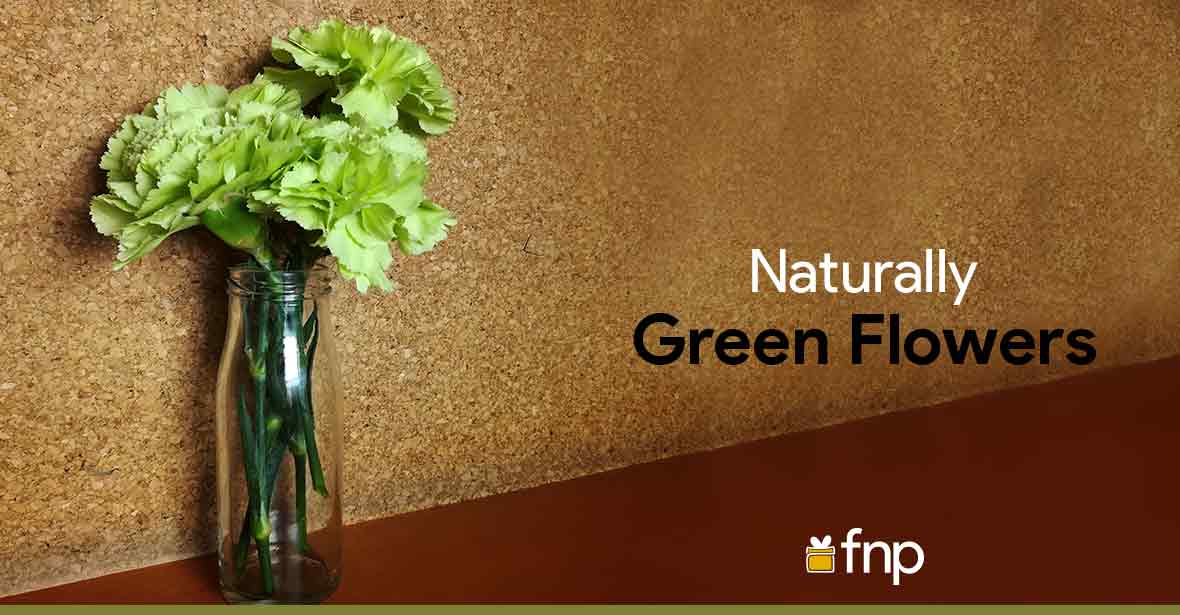 Green Carnation
Green carnations are one of the most beautiful and exquisite plants one may see. It has this light green colour which perfectly matches the tone of mint green. And even though there is no specific origin or reason behind the green colour of carnations, people around the world admire and cherish this beautiful flower.
Green Chrysanthemum
Gracing with its presence throughout the year, the green chrysanthemum is one of the most long-lasting flowers on this list. They grow all year long and are cultivated all around the world. The best part of these flowers is they have a shelf life of up to 15 days. So, if you want to send someone a flower to cheer them up, then these green babies would be an excellent pick.
Green Gladiolus
Known by the name of sword lily, gladiolus is quite famous among florists and party planners. All shades of gladiolus, including green, are used to make massive flower arrangements. If you haven't ever seen this flower, imagine a fresh green cabbage and you'll get an idea of green gladiolus.
Green Cymbidium Orchid
Also known by the name of boat orchids, Green cymbidium orchids are quite versatile when it comes to their origin. They are found in almost all subtropical and tropical parts of Asia. And while all colours of orchids are charming, green is specially selected to create a theme portraying the freshness of ferns.
Green Daylily
Created by the advancements of science and technology, green daylilies are a part of modern botany. The petals have faded green edges along with rich green hues. The key attraction of this flower is its vibrant red-orangish centre.
Green Rose
We all are well aware of red, pink, yellow, black and orange-coloured roses, but do you know they also come in green? Well, they do! Like any other green-coloured flowers, they also represent optimism and hope, which means they are perfect to say "get well soon" or "you can do it".
Green Hydrangea
Out of all the flowers that are green, hydrangeas are one of a kind. This is because there are no specific green hydrangeas that you can find in nature. Rather you can see all the hydrangeas change their colour to green when they are not getting enough sunlight. So, when you see a green hydrangea, you can say that the flower is not getting enough sunshine.