5 Types of Tulip Flowers that Will Beautifully Grace your Garden
Author:

Anushka

Published:

10th Nov, 2022
Beauty and sheer diversity is the very first thing that comes into our mind when we talk about flowers. And when we discuss stunningly beautiful tulip flowers, the statement holds all the more truth in it. From its origin in Central Asia to its fame in the Netherlands, tulips are of high interest and delight to green thumbers today. But do you know there are 3000+ varieties of tulips that bring a different charm to springtime? So, if you are considering Tulips for your flowerbed, familiarise yourself with the most beautiful types first.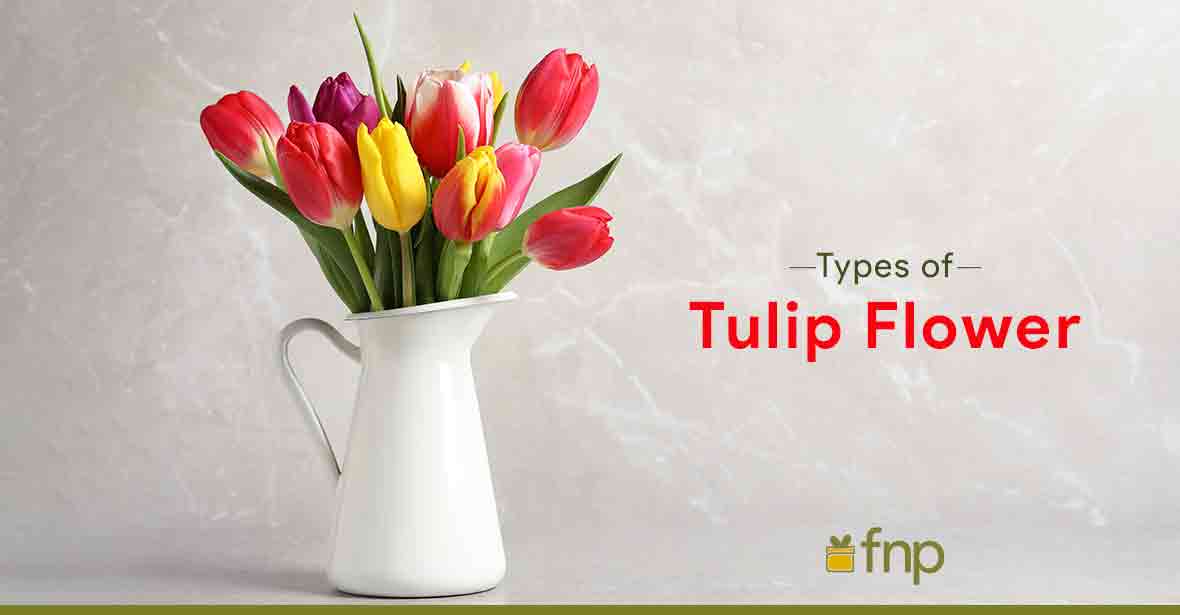 Single Tulip
A fabulous bedding plant, a single tulip is the typical and classical six-petal cupped variety whose image comes into mind whenever people think of Tulips. They can be found in a variety of hues including red, orange, yellow, pink, purple, white and black. Depending on the time they bloom - early or late spring - this variety can grow ~30 inches in height.
Double Tulips
The more, the merrier! Sharing an uncanny resemblance to peonies, double tulips have twice the number of petals as the single variety due to which they're also called peony-flowering tulips. Also, though they are pretty durable and resilient, they are sensitive to bad weather. Foxtrot, Annelinde and Orange Princess are some of the top varieties of double tulips.
Parrot Tulip Mix
No, they aren't just green in colour or are beak-shaped like a parrot! Instead, they have ruffled, feathered and flamboyant petals that are all showy and colourful. Also, since they are available in all sorts of bright coloured and patterns, they make a great cut flower.
Rembrandt Tulip
Truly an exceptional work of art, Rembrandt tulips are named after the world-famous Dutch painter Rembrandt Harmenszoon Van Rijn. This minor yet unique variety has two or more colours in uneven streaks. This was originally the result of a virus spread by aphids. Though the modern Rembrandt bulbs don't carry this virus, they are just as beautiful. In fact, according to some, they aren't grown commercially any more. So, even if you find one in a store, it's likely to be an imitation.
Lily-Flowered Tulips
Highly graceful and elegant, lily-flowered tulips feature pointed and reflexed petals that arch outward at the tips, giving them a star-shaped look. They bloom from mid to late spring in hues like red, yellow, orange, white, purple, pink and even bicolours.
Note: Before you plant any of the aforementioned varieties, be sure to take care of tulips' particular needs - sunny location, cold winters, dry summers and good drainage.