10 Flowers for 10 Days of Ganesh Chaturthi
Author:

Anushka

Published:

17th August, 2022
For aeons, flowers have been a significant part of every culture and celebration in India. And Ganesh Chaturthi is no exception! It is the most beloved festival of all that is filled with fun and fervour for the span of 10 days. Besides, the festival falls at a time when various monsoon flowering plants are at their best. Thus, we have penned down the significance of 10 flowers to offer to Ganpati Bappa every day. Take a look at them below.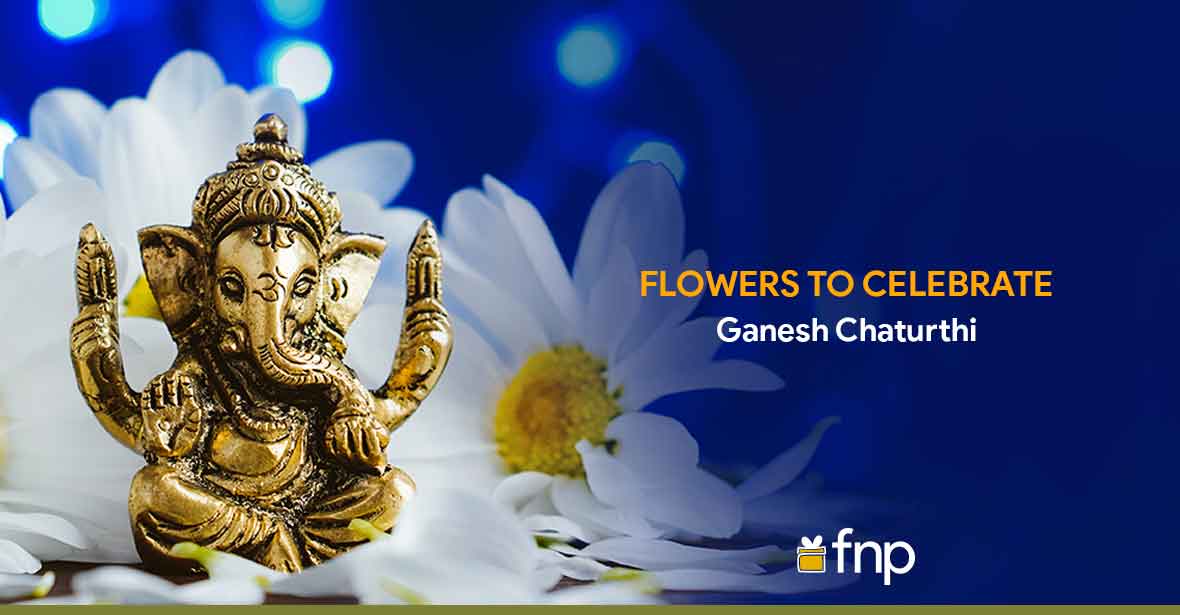 Hibiscus Rosa
Also known as Chinese hibiscus, China rose, rose mallow and Hawaiian hibiscus, Hibiscus Rosa is a popular flower that is offered to Lord Ganesha. In fact, Hibiscus is said to be his favourite flower. The flower is offered for overall prosperity and destruction of enemies on all 10 days of the festival.
Chrysanthemum
Yellow Chrysanthemum is another flower that finds its presence in the rituals and celebrations of Ganesh Chaturthi. Why yellow Chrysanthemum if you may ask? Well, offering this flower is supposed to ward off the evil eye and any other sort of black magic.
Curcuma Pseudomontana
Grown in the western and eastern ghats of India, Curcuma Pseudomontana or Hill Turmeric flowers are used to prepare arrowroot powder and various medicines. These large, unusual flowers are collected especially by villagers from forest edges during the occasion of Ganesh Chaturthi.
Carnations
Carnations symbolise sweetness and good luck. Besides, since these flowers last long, other than adorning the idol with them, you can also use them for the decoration of your mandap.
Mogra
Given their beauty & lovely aroma, Mogra makes the perfect offering to Lord Ganesha. Moreover, you can club this with other stunning flowers such as roses and prepare a beautiful décor.
Marigold
Marigold is also known as Chendumalli and is offered to Ganpati Bappa during the 10 days of Ganesh Chaturthi. Offering this flower is believed to cure diseases and bestow good health.
Lilies
Lilies make a great choice for worshipping Lord Ganesha to usher in good vibes and energy. Moreover, if you are looking for a way to give a simple yet elegant look to your home décor this Ganesh Chaturthi, go for lilies.
Golden Champa
Golden Champa is a golden, silky-smooth and highly scented flower that holds sacred significance in India. Thus, it is also used during Ganesh Chaturthi Puja.
Parijat
The next one on our list of 10 flowers for 10 days of Ganesh Chaturthi is Parijat whose roots go back to Indian mythology and history. The look-alike of Jasmine, Parijat is incredibly fragrant and attractive and offered to Ganesh Ji during the puja.
Pomegranate flower
The Pomegranate flower is tall, exotic, rare and has double red flowers on straight branches. The flower is quite a showstopper and is often offered to Lord Ganesha during worship.