World Music Day: 5 Gadgets That'll Make a Guitarist's Life Easier
Author:

Priyanka

Published:

4th June, 2021
Also known as Fête de la Musique, World Music Day is an annual celebration that takes place on June 21 to honour musicians around the world. On this day, amateur and professional musicians are encouraged to showcase their work in public and are applauded for their talents. World Music Day was founded in 1982, in Paris, by France's Minister of Culture. It is today celebrated in over 120 countries all over the world. This would also be the perfect opportunity for you to honour your Guitarist friend with any of these music-friendly gadgets available online: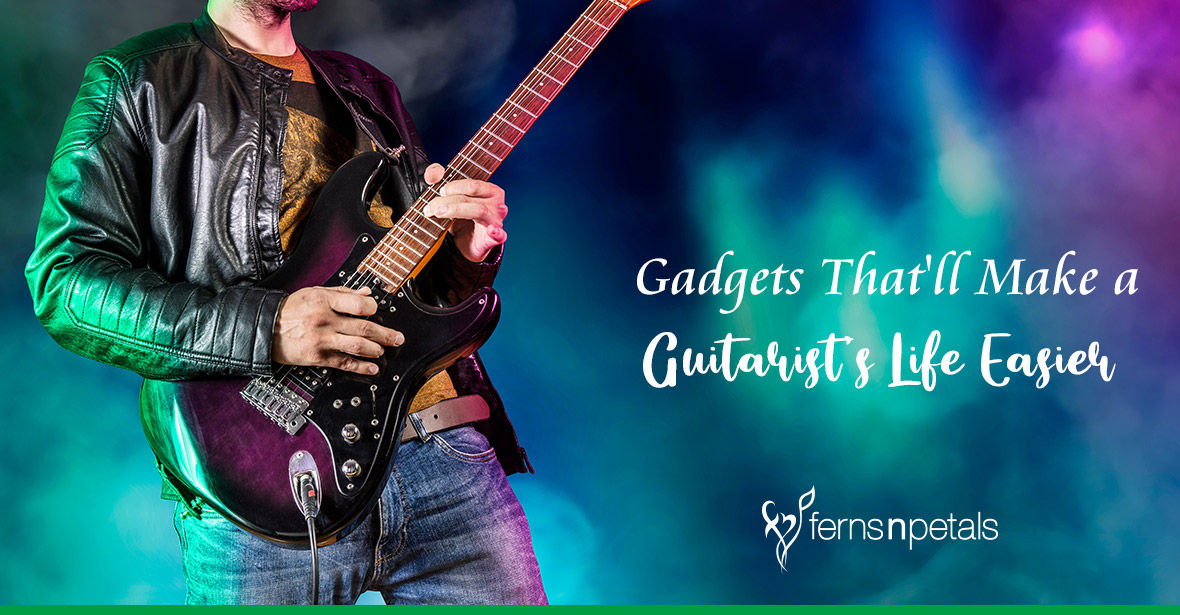 Bluetooth LED speaker
A guitarist needs his tunes on fleek and his gadgets on-point. A Bluetooth LED speaker would allow him/her to listen to those low chords on high volume and refine their skills even further. Ordering this gadget online is easy and they also come with personalisation options so you can add your friend's favourite lyrics or a picture of them on the speaker to make your gift even more memorable.
Powerbank
If you've been around a guitarist, you know that they are always looking for song inspirations to either better their art or to create something new from scratch. In such cases, as a reliable and trustworthy friend, a power bank would be a wonderful gift. This would be a much-needed relief for them as they'll always remain connected to their laptops and phones, learning about new techniques and practising them.
Automatic Guitar Tuner
Tuning a guitar in a noisy room and getting all the notes on-point is not an easy job. An automatic guitar tuner can come to their rescue in such times. This gadget makes the process speedy and three times more accurate than normal human ears. It is also helpful in case your friend wants to experiment with custom tuning.
Guitar Microphone
One can improve their guitar playing skills tenfold with these. A guitar microphone captures the minute details of every tone and amplifies it to an external speaker, allowing you to hear every minute tone in high definition. It can be plugged into the soundhole and connected with an application on your phone for better control.
Digital Recorder
What can a guitarist do when inspiration strikes but there is nothing to record? Your friend can use a digital recorder during those times. They are amazingly compact, portable, and can store huge amounts of data very easily including songwriting ideas, audio for video, live performances and practice sessions. Most digital recorders will also come with USB ports so exporting all this data would be very easy.