Why Is Corporate Gifting Important On Diwali?
Author:

Rima Ghosh

Published:

20th September, 2019
With the expansion of the economy, the market size has also enhanced. And to be ahead of the competition and also to maintain a strong professional bond, the importance of corporate gifting have increased. The corporate world consists of employees, clients, dealers, financers, business associates, etc. and each one of them is important to the brand. To recognize their talent, to thank them for providing business or for their loyalty, corporate gifts are really important. Gifts in the corporate world are synonymous with important festivals and occasions and as Diwali is the biggest Indian festival, the demand or tradition of corporate gifting is quite large. Every big, medium or small organisation buys corporate gifts to spread the festive fun among people. But why?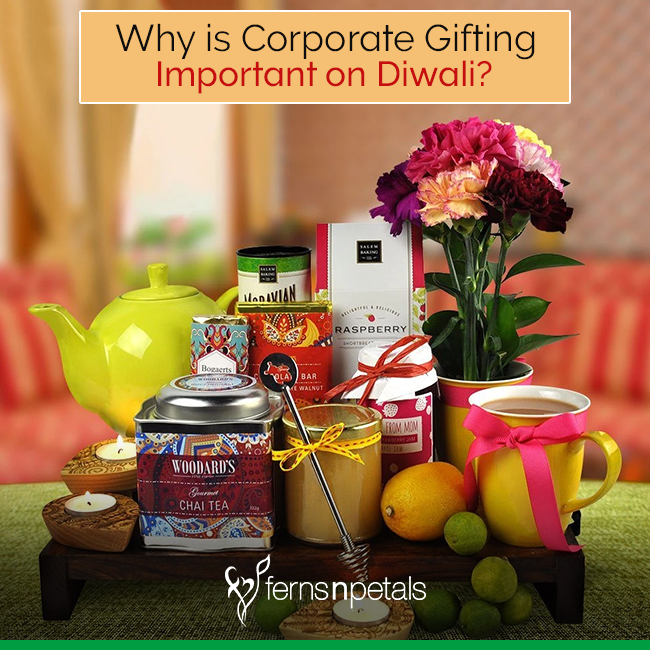 Read Below And Know Why Diwali Corporate Gifts Play An Important Role?
Promoting Harmony & Unity:
The sweet bond among people is one of the integral aspects of Diwali celebration. The whole family and dear ones come together for Diwali puja, eat together, and hang out together. They forget all their past problems and celebrate the festival of light with a happy mind. This happiness is further augmented with gifts. With corporate gifts too one can promote harmony and unity among people in the office. In some offices, Diwali puja is also conducted and post that gift-giving is done.
Showing Appreciation:
People work hard to earn money and then the money is spent to support a family and bringing dreams to reality. Every hard work needs to be appreciated. With corporate Diwali gifts, one can show appreciation towards their employees and all other workers who have remained loyal. They will feel ecstatic and in return, their productivity would also increase.
Long Term Relationship:
Corporate gifts for Diwali can also play a role in client engagement. For example, if an organization sends a customized planter, calendar, or mug to a client with the name and tagline of the brand that will work for the brand only. Not only that client but anyone close to that client who happens to see that particular gift will identify the brand name, logo style, and tagline very easily. That's called a strategy which always works in favour of the company.
Staying Ahead of Competition:
A sense of competitiveness would always remain in the market. There are thousands of products of the same category, say chocolates, but the favourite chocolate brand varies from person to person. Similarly, a customer or client may also be involved in a business relationship with other companies. This is where one can make a difference by sending a corporate gift on festive moments like Diwali. People will always do business with those people who they know and like. If a thoughtful and meaningful gift is sent then a client can distinguish one's company as a preferred partner.
Sense of Oneness or Equality:
Diwali is the biggest Indian festival for which people plan for a long time. Still, there are some people who cannot return home to celebrate with their loved ones. A compassionate organization won't let their folks miss this festive fun. A lavish Diwali hamper would diminish the geographical borders and make one feel closer to their people – their roots.
Spreading The Message of Love & Hope:
The whole world runs on hope and so do the big corporate houses. Who said love is not important in corporate life? Love – a strong, determined, and concerned one towards the organization is important for any job to succeed or sustain. With spectacular Diwali corporate gifts, these happy thoughts get widened. A happy mind is the most productive and creative mind – research says that. With dazzling Diwali gifts, the eternal message of love and hope is celebrated again.