What To Do After A Breakup?
If you have just gone through a breakup, you might feel like everything has come to an end and there is nothing to cheer about. It is very natural to spend sleepless nights crying, but dear, there is so much more to life. You are just following the wrong route.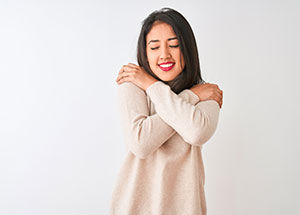 Life is a priceless gift and it is not meant to be wasted thinking wrong. You are meant to enjoy every moment of your life. Relationships are of many types. Few of them are meant to last long and few are meant to be broken up. You must not neglect the relationship between you and your soul. You cannot hurt your own self, you cannot hurt your parents just because you had a break up with a person who never cared for you. So, show them the dustbin and move on with your friends and family.
How to move on? It hurts!
Yeah! Moving on can be tough. This is true that one cannot feel the pain until the same happens to him and the advice seem worthless. But don't allow so much power to your ex to dump you out of your own life and make it a challenge for you.
Let's go through some of the effective tips on how to overcome the post break up period and get back to the normal stream of life as smoothly as possible.
Spend some quality time with yourself: Do you know the fact that loving yourself is more important than loving someone else? Yes! Unless you fall in love with yourself you cannot love others. So, spend some quality time with yourself. You can watch funny movies, listening to your favourite songs, have some good food or else you can play games on big LED screens. Life is beautiful, and you need to 'drink your life to the lees' without wasting a second on such temporary issues.
Have a long but light chat with your parents: Nowadays children do not spend enough time with their parents properly as they are not aware of the fact that parents can heal 90% of the problem they are facing. Just share your problem with your parents and you will be relieved from your grief for sure.
Meet your old friends: Meeting old buddies is an effective way to get out of the present heart wrenching situation. Call your old friends meet up with them. You can also plan for little shopping with your favourite people to get refreshed. You would gradually realize what precious moments you were neglecting.
Pay more attention to your work: It is only your work and study that can lead you to your desired position you are aiming for. Remember once you reach your goal not only your ex but the whole world will respect you. So, achieving the target and fulfilling your goal is perhaps the most important for you. So get ready and be well-prepared to hit your target.
Gifts ideas