What is the Origin of Men's Day?
Author:

Tanya Sood

Published:

13th November, 2019
International Men's Day is celebrated on 19th November every year. Unlike Women's Day, there is no special celebration on Men's Day, that is because more than half of the people are not aware of the special date. Although many people around the globe have started to celebrate this day in the honour of male role models, and the special men in one's life, it is still the underdog of national days.
To celebrate the day, it is very important to know the origin of this annual international event.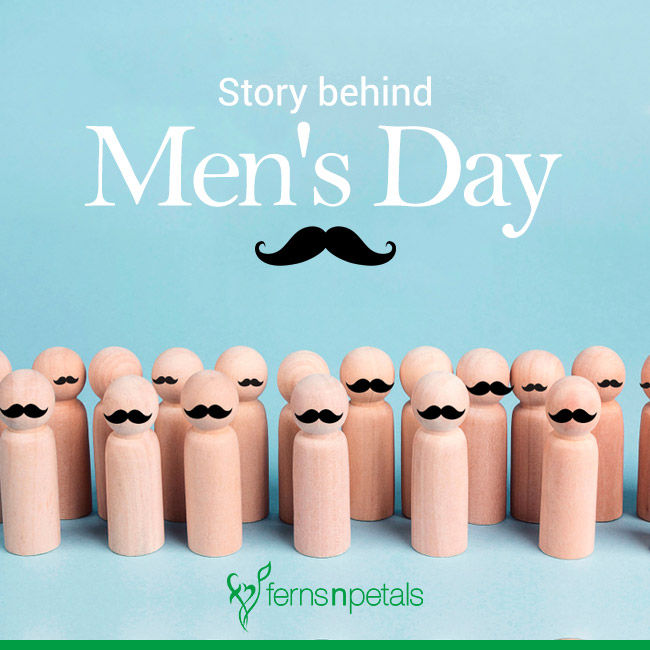 History Of Men's Day
Men have been demanding for an International Men's Day since the 1960s. It was reported in the New York Times, Feb 24th 1969 that "Many men have been agitating privately to make February 23 International Men's Day, the equivalent of March 8, which is International Women's day."
After which, there have been regular international calls to celebrate International Men's Day, which questioned the gender equality, raising questions like "If women have an international day dedicated to them, why not men?" Moreover, statements like "Men's contributions and concerns deserve a day of recognition in their own right" started to come into the light.
In the early 1990s, an initiative was taken by Professor Thomas Oaster. He held small events in organizations in the United States, Europe, and Australia, dedicated to the project of International Men's Day. The event was successful in 1994, but he somehow failed to make people attend the same in 1995.
It was in 1999 that the project was reinitiated by Dr Jerome Teelucksingh, a history lecturer at the University of the West Indies in Trinidad Tobago. He chose November 19th, his father's birthday to honour him. The date was also chosen to celebrate the fact that on 19th November 1989, Trinidad and Tobago's football team had united the country with their endeavours to qualify for the World Cup. The day is celebrated to promote gender equality, and to address the issues that affect men and boys and make sure that they are being addressed.
Pillars Of Men's Day
There are 6 objectives of celebrating International Men's Day, which are listed as pillars of Men's Day.
Highlighting & recognizing positive male role models, which includes not only movie stars and sportsman, but also everyday working-class men who are living an honest life.
Celebrate the positive contributions by the males to the social community, family, marriage, childcare, and to the environment.
Focusing on men's & boys health and wellbeing, which includes social, emotional, physical and spiritual.
To focus on improving gender relations and gender equality.
Highlight discrimination against men which includes social services, social attitudes and expectations, and law.
To create the world a better and safer place for everyone around the world, so people can live fearlessly and live up to their full potential.
Some Interesting Facts On International Men's Day
Almost in all the countries, the suicide rate is worse for men than women. The rate of suicide for men is 3 times that of women, it is because of how men are treated differently when it comes to family law, and that is in most of the countries.
As per the report in 2013 from Office National Statics, men are twice as likely to be a victim of crime.
It has been reported that the 3rd most common reason why men don't seek help for mental health issues is that they think that they can handle it on their own.
Men's day aims at raising awareness on issues like men toxic masculinity and the prevalence of male suicide.
The international men's coexists with Movember, that is men growing their facial hair to promote conversations about men's mental health, suicide prevention, prostate cancer and testicular cancer. It is termed as No-Shave November.
So, International Men's Day is not just another fun day, but a day to celebrate the men who deserve, and to give them back the love they give.