Ways to Make International Nurses Day Meaningful
Author:

Priyanka

Published:

7th May, 2021
International Nurses Day is celebrated on 12th May every year. It marks the birth anniversary of Florence Nightingale, who is also known as the founder of modern nursing. Born in 1820 in Florence, Italy, she was a social reformer and a nurse by profession. She laid the foundation for the first scientifically based nursing school in London in 1860. International Nurses Day celebrates her legacy and the nurses all around the world on this day. Each year, the International Council of Nurses (ICN) distributes Nurse Day kits containing educational and public information material.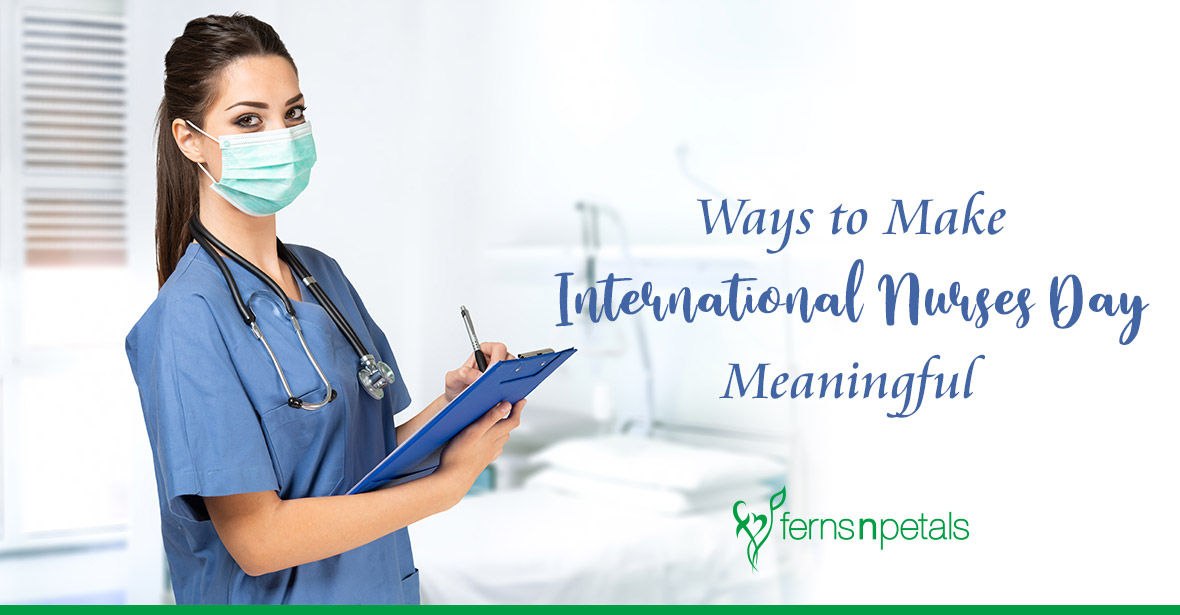 What is the theme of International Nurses Day 2021?
This year, the theme of International Nurses Day is 'Nurses: A Voice to Lead - A vision for future healthcare'. It will explore the possibilities of how nursing will change the face of the healthcare system in the coming years and take a deep dive into the future possibilities of this profession.
How Can We Make World Nurse Day Meaningful?
Coronavirus has taken a toll on nurses and the medical infrastructure around the world. The medical staff is overspent. Hospitals are flooded with recuperating and deteriorating patients. Therefore, if someone could help the medical fraternity right now, it is us in their time of crisis. If you want to help pave the way for the country and the world to get out of this catastrophe, celebrate International Nurses Day by following some of these steps and ensuring that people around you follow them too:
Donate To Medical Organisations and NGOs
THospitals around the country are flooded with patients who depend on many supplies like medical oxygen and drugs to keep them afloat. The medical staff also requires PPE kits, masks, and other protective gear. As a concerned citizen of the world, you could donate to medical organisations and NGOs helping these hospitals with sourcing them. This could be done sitting at home easily with online donations.
Cheer Them For Their Hard Work
It is not easy being a frontline worker fighting such a deadly virus. Each day, the risk of getting infected and bringing the virus home, and on other days, the bleak will to go on in the emergency room can break them down. This is where the general public can come in to help. Send them congratulatory gifts for making it past another day, send them all the best wishes in the morning. If you have any medical staff in your friends or family circle, call them up and ask how they're doing and if they require any kind of virtual aid.
Advocate Social Distancing
More than ever, there is a need for people to understand the importance of wearing masks and avoiding going out of their houses to contain the spread. People should only step out in case they need essentials, that too, by continuously following social distancing. Advocate this practice on social media and help flatten the curve this year.