Top Reasons you Should Feel Proud to be an Indian
Author:

Kirti

Published:

08th August, 2022
Back in 1947, getting independence from the shackles of slavery and building a secular place for every citizen was India's most significant achievement. For the last 75 years, Independence day has been celebrated by the government and the citizens of India to embrace this achievement. So, as the I-Day approaches, we are sharing a few reasons which will brighten the colours of patriotism in your hearts and make you feel proud to be Indian -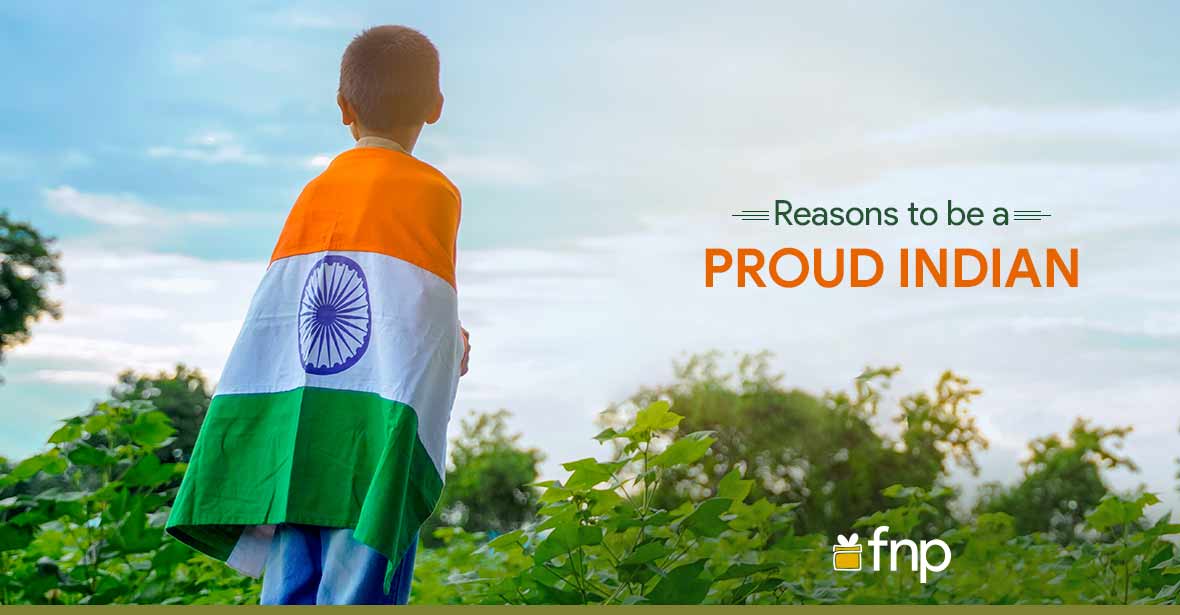 The "Golden Run" of Weightlifting
Maintaining the winning streak in the international arena of the Commonwealth Games, India has won its tenth (and more to count) gold medal this year. Back in 2000, the retired weightlifter Karnam Malleswari started this golden run by winning the first medal for India. Maintaining the streak, the second and third medal was won by Jeremy Lalrinnung and Achinta Sheuli in their respective categories of weightlifting in 2022.
The "Feminine Journey" to the Space
Both men and women of India have achieved great milestones when it comes to exploring the endless world of space. But, when Andhra Pradesh's native Sirisha Bandla, became the second Indian-born woman to have gone into space, it became a prideful accomplishment for the whole nation. Last year, she joined the Unity 22 spaceflight project as an Aeronautical Engineer, with the mission to explore the borders of space with respect to the Earth's orbit.
The "Big Reveal" of ISRO
If you are looking for news to brighten up this year's Independence day, then India's latest achievement in the area of science & technology will do the trick for you! In honour of 75th Independence Day, the Indian Space Research Organisation (ISRO) unveiled its new rocket, Small Satellite Launch Vehicle (SSLV) on August 7. The rocket was launched into lower Earth orbit for research purposes. Furthermore, ISRO has also created an unforgettable impression by making its way into the "top 5 space-faring nations around the world" list.
The "Greenest Collaboration" to Tackle the Climate Change
Recently, the Government of India launched its first National Hydrogen Mission to make the country a green hydrogen centre and assist the government in achieving its climate goals planned under the International Solar Alliance (ISA). The alliance was first brought to the table by India and France at the 21st Conference of Parties in 2015 to tackle current environmental issues like climate change.
The "Digitalisation" of the Healthcare Sector
Not very long ago, every country in the world, including India, was facing difficulties to cater healthcare manually. So, to eradicate this problem from its roots, the Government of India has launched a new project called the "E-hospitals". The project has spread its wings under the Digital India venture and established almost 748 E-hospitals across the nation this year.