Top 7 Cake Designs For Anniversary
Anniversary is a special day for a couple which reminds them of the starting of their journey together which brought them closer and strengthened their love for each other. It is very important to celebrate this special day together in an amazing way so that you can cherish the memories later. Cake is a very much needed thing for every occasion and even for your anniversary. Without a cake the revelry of the day cannot be fulfilled.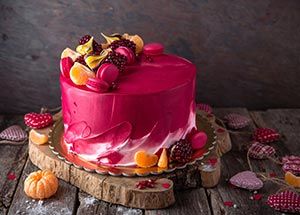 Anniversary cakes are available at almost every store be it online or offline. However, what make anniversary cakes different are their beautiful designs. You can see many varieties of anniversary cakes available in the market with designs of couples dancing, couples on a date and many more. These designs look really cute and are perfect for your anniversary celebration.
Designs that work best for anniversary cakes
While celebrating your anniversary, a cake is the most important element, without which no celebration seems like fun. However, the confusion which comes with buying a cake is the design that you may want or choose so as to add the special element to the celebration.
7 such amazing designs of cake that you should try for the anniversary are as follows:
The couple cake: Since it is an anniversary, nothing can be better than a yummy cake with a couple made over it. You can choose how the couple should look or dress like. You can also select the flavor of the cake and it will simply add fun to your celebration like never before.
Two tier or three tier cake: Tiered cakes look really elegant and impressive to look at and are the perfect order when you have a grand celebration lined up. The cake will not look amazing but also be sufficient for the guests present for the celebration.
Customized cakes: These days technology is highly advanced and now you can print your favorite picture with your other half on the cake and can go for a surprise anniversary celebration. Relive the memories all over again with this photo customized cake.
Double heart cake: A double heart cake is super cute for anniversary celebrations as it gives those cute couple goals for you to have your hearts together and be like that for many more years to come.
3D Designer cakes: You can also look forward to a cake which is in the shape of your faces and it can really be a great way to show your love to the world.
All accessorized cakes: Having a simple round cake decorated with creamy flowers and edible glitters is another great option which you need to follow as it will again enhance the spark of the celebration.
Photo frame cake: Decorating your cake with your wedding picture in a frame is a perfect way to recall the day you got married and the best way to celebrate your anniversary together.