Tanzanite, Zircon & Turquoise: The December Birthstones
Author:

Anushka

Published:

17th December, 2021
December babies rock! Literally as well as figuratively since they are blessed with three birthstones. From Tanzanite that is made up of hues of blue to Turquoise that is a combination of intense blue and green, to Zicron having veins of rainbow varieties - all of the three gemstones are said to spellbind with their stunning shades of blue. The birthstones are said to possess many magical abilities and bless the wearer with guidance, wisdom and good fortune. Keep scrolling to discover the symbolism and meaning behind each of the three birthstones.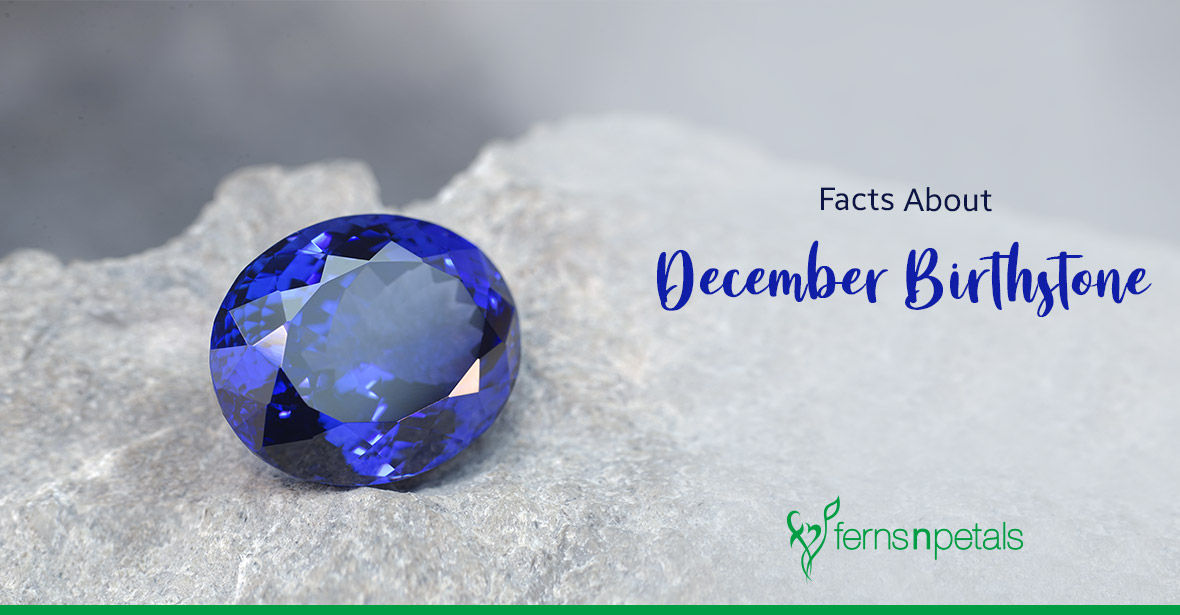 December Birthstone: Tanzanite
Tanzanite symbolises intellectual enlightenment, calmness, sincerity and truth. It is said to have calming and soothing properties that relieve the wearer of depression and stress. This gemstone is called after the only place it can be found i.e. Tanzania. Though this birthstone is blue in colour, when viewed from different angles, it appears yellowish-green, blue, violet and even brown. Tanzanite's rich colour and immense beauty have given it the tag of 'Most popular gemstone'. Besides, since its limited availability and one-of-a-kind details, it is taken care of with utmost precision.
December Birthstone: Zircon
Another stunning gemstone, Zircon is a timeless classic that dates back to over 4 billion years. The name is said to originate from the Arabic word 'Zarquin', meaning red or the Persian word 'Zargus', meaning gold-coloured. Though the gemstone comes in a variety of shades (black, green and even colourless), blue Zircon is the most popular one. The key source of Zircon includes Thailand, Cambodia, France, Myanmar, Sri Lanka and Vietnam. Zircon birthstone is associated with wisdom, confidence and prosperity. Moreover, it is believed to cure insomnia, ward off evil spirits, bless with prosperity and enhance wisdom.
December Birthstone: Turquoise
Turquoise is a well-known name among precious gemstones. This December beauty signifies health, wealth, wisdom, truth and balance. It was originally found in Ancient Persia (today Iran) and can be discovered in the parts of Northern India, Australia, the United States, Afghanistan, Northern Chile and Turkestan. This stone is said to protect the wearer from any type of injury and make them more creative and eloquent. For a December birthday, gift turquoise in the form of a ring, pendant or earrings.