Pongal - History, Significance & Celebrations
Author:

Anushka

Published:

11th January, 2022
Pongal is one of the most important Indian festivals that is celebrated with great gusto in South India, particularly by Tamilians. This 4-days long harvest festival comes right after the auspicious festival of Lohri. Each day marks different festivities - the first day is known as Bhogi; the second day is known as Thai Pongal; the Third day is known as Mattu Pongal and the fourth day is known as Kaanum Pongal. The festival is precisely dedicated to worshipping Sun God, praying and thanking him for the yield. Listed below is potentially significant information about the Pongal festival.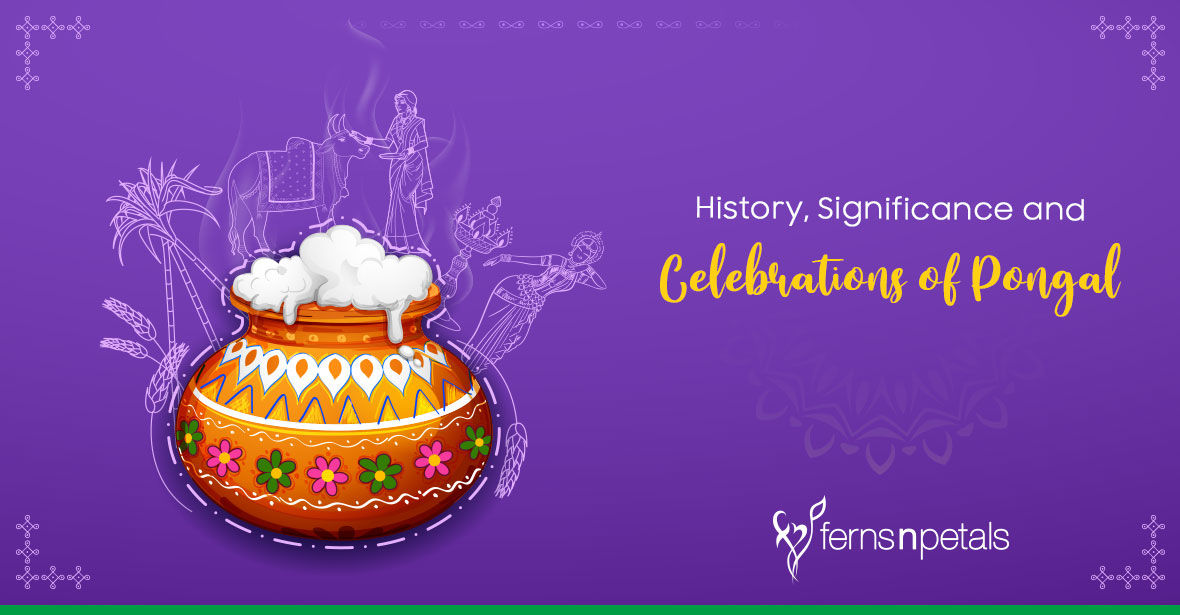 History of the Pongal Festival
The roots of this festival trace back to the Sangam age i.e. at least 2000 years. The festival is talked about in the Sanskrit Puranas. Some historians mention that Pongal was celebrated as Thai Niradal in the Sangam Age. As legends have it, during Pongal, unmarried girls fasted and prayed for the country's prosperity in terms of agriculture and observed penance. They refrained from using harsh words, didn't consume milk and milk products and didn't oil their hair throughout the month. It was believed that putting themselves under harsh circumstances would give rise to a healthy crop and abundance.
Celebrations & Significance of the Pongal Festival
Pongal is an extremely auspicious festival where each of its days holds great significance. Bhogi Pongal is dedicated to the worship of Lord Indra. People seek his blessings to bring prosperity to their farmlands, make their house spick and span, wear new clothes and burn old to leave the past behind & make way for a new future.
Thai Pongal is celebrated by boiling the first harvested rice with milk and jaggery in a new clay pot. People let some milk spill over the pot as it is considered to be a good omen bringing prosperity.
The word 'Mattu' means 'Bull' and the 3rd day, i.e. Mattu Pongal celebrates the cattle, particularly bulls since they play a paramount role in helping farmers raise crops in their fields.
The fourth and the last day which is Kaanum Pongal is the day of relaxation and enjoyment with near and dear ones. People enjoy picnics, get-togethers, sumptuous meals and share warm wishes with everyone near and far.