Mahavir Jayanti 2021: The Story of Mahavira
Author:

Priyanka

Published:

23rd April, 2021
Mahavir Jayanti festival is the celebration of the birth of Lord Mahavira, the last one of the 24 Tirthankaras in Jainism. It is one of the major festivals of the Jain community and in 2021, it will be celebrated on the 25th of April. Jainism is one of the world's oldest religions with its origins being traced to sometime around the Indus Valley Civilisation. Jainism follows the concept of Tirthankaras guiding people into the path of righteousness. A Tirthankara is a soul who has succeeded to pass over the cycle to rebirth and has now created a guided path for others to follow. According to the Jain scriptures, every cosmic age produces twenty-four Tirthankaras and Mahavira was the most prominent and influential one from the last set.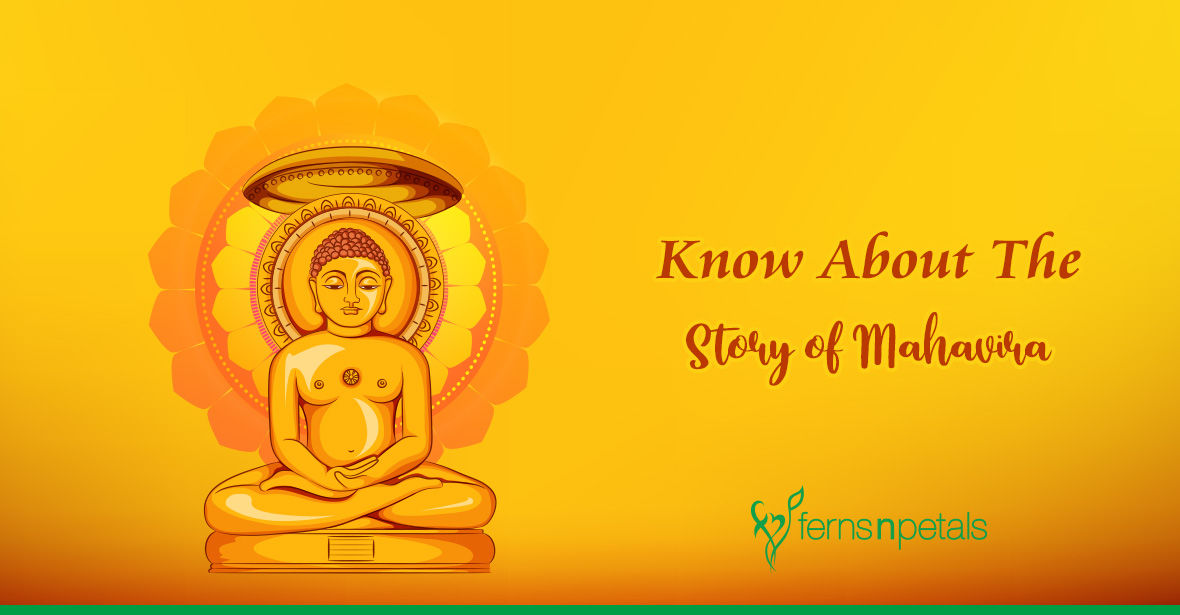 Birth of Mahavira
Lord Mahavira was born into the royal family of King Siddhartha and Queen Trisala in the early 6th century BCE, in Kundagrama near Vaishali in Bihar. He was named 'Vardhamam' by his parents. As per the beliefs of the Jain community, all Tirthankaras were initially born as humans but went on to achieve the status of a sage through meditation and self-realisation. Mahavira also left his home, his throne and otherworldly possessions at the age of thirty. He realised the purpose of his life and went on to spend the rest of his life among the people and enlighten them on to the path of Dharma. Mahavir Jayanti, therefore, celebrates the birth of a noble and pious human who sacrificed all the good things in his life in order to lead a life of purity and peace.
How Does India Celebrate Bhagwan Mahavir Jayanti?
Lord Mahavira was a believer in peace and non-violence. His lectures to his devotees would often revolve around the same theme. In India, Mahavir Jayanti celebrations usually fall in the month of March or April and are revered with much enthusiasm by the people of Bihar, Jharkhand and Gujrat among others. If you're in India during this time and would like to witness the grandeur of the festivities, these are some of the places you could visit: Bhagalpur and Nalanda in Bihar, Junagadh in Gujarat, Mount Abu in Rajasthan, Giridh district in Jharkhand and Hassan in Karnataka.
Mahavir Jayanti is celebrated by the Jain community in a number of ways. On this day, you would find a grand idol demonstration of Lord Mahavira in most Jain communities. People engage in a ceremonial fragranced oil bath ritual of the idol, also known as 'Abhishek'. After this, elaborate processions are rolled out onto the streets with people following the idol and chanting prayers. Jain temples around the country will also hold reading sessions of important lessons from the life of Mahavira to the devotees.