International Family Day 2022: History, Significance & Theme
Author:

Anushka

Published:

13th May, 2022
Being a family means you are a part of something very wonderful. It means you will love and be loved for the rest of your life.
- Lisa Weed
Family is a six-letter word that comprises people who always have our back, laugh with us, celebrate as we win and encourage us during our slip-ups. To honour such a close-knit group of doting people, International Family Day is observed and celebrated all across the globe annually on May 15th. The day is an opportunity to emphasise more upon the importance of a family and also spread awareness regarding issues that may affect families. Walk through this writing piece to know more about this day.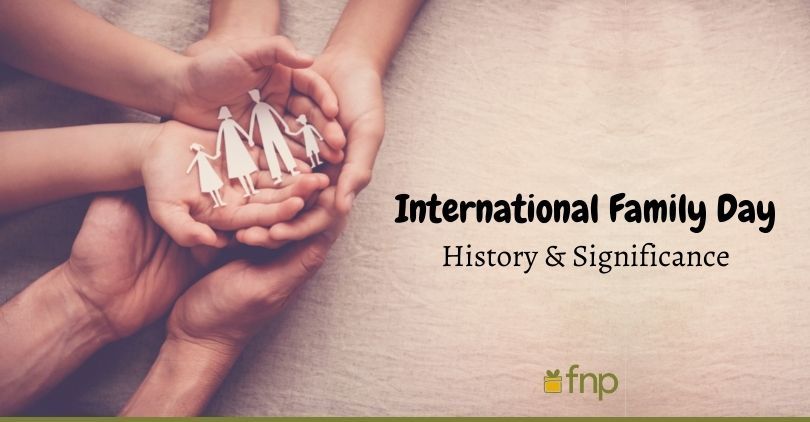 What is the History of the International Day of Families?
During the 1980s, the UN began to throw light on issues related to the family. A request was made by the Economic and Social Council to increase awareness among key stakeholders and the masses. The objective was to identify specific needs and problems affecting families and some effective ways to tackle these problems.
The International Year of the Family was proclaimed on December 9, 1989, by the General Assembly in its resolution 44/82. Soon, in 1993, it was decided that May 15 will be observed as The International Family Day annually.
What is the Significance of International Family Day?
It is said that a dysfunctional family system cannot build a functional society. Therefore, the International Day of Families is primarily celebrated to stress more on the need for a healthy and well-balanced family. The UN organises multiple sets of activities, workshops, exhibitions and programmes (based on the year's theme) to elaborate on the benefits of a family system and the need to create a nurturing environment in a family.
What is the Theme for International Family Day 2022?
The theme for this year is 'Families and Urbanisation'. It focuses on raising awareness about the importance of sustainable and family-oriented urban policies.