India's 'First Women' who Scaled Great Heights
Author:

Anushka

Published:

24th February, 2022
They came, they saw and they conquered! Women are the epitome of strength and the real architects of society. Over the period of their lifetime, they don so many hats. They are everything you never thought they would ever be. Every now and then, we see women, from different walks of life, shattering gender-ceiling, smashing centuries-old patriarchal norms, grabbing headlines and soaring heights. Having said that, it is imperative to mention those gems who took the first bold steps and are inspiring generations ever since. We bring you the list of India's 'First Women' who scaled great heights.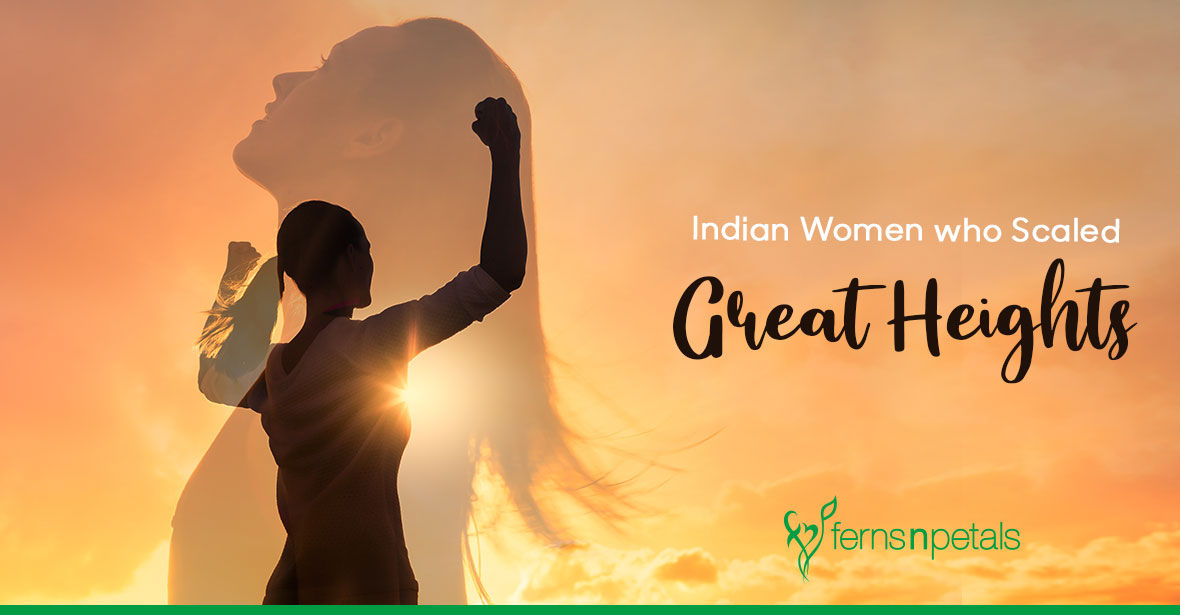 Anandibai Gopalrao Joshi
She was the first Indian female physician during the 18th century. Also, she was the first Indian woman to train in the study of Western medicine from the United States of America. She created history and took huge strides in the field and inspired millions of Indian women who wished to practice medicine.
Mother Teresa
Mother Teresa devoted her life to working and serving the poorest of the poor. She founded the missionaries of charity that was devoted to selfless work and helping the unprivileged. In the year 1979, she was awarded the Nobel Peace Prize.
Arunima Sinha
She was pushed from a train, lost a leg but she fought back! Arunima Sinha is the world's first woman amputee who scaled Mt. Everest. Arunima has also been a national-level volleyball player and presently, she runs a charitable organisation to empower specially-abled people and women. The sky is not the limit for her!
Durga Banerjee
The very first woman to break the stereotype that 'Women are not capable of flying the plane', Durga Banerjee went on to become the first Indian female pilot and captain of Indian Airlines in 1956. She was also the first woman pilot of Okinawa Airlines in Japan.
Justice M. Fathima Beevi
Justice M. Fathima Beevi was the first female judge who was appointed to the Supreme Court of India. Not only this, but she was also the first Muslim woman who was a part of the higher judiciary. After her retirement, she served as a Governor in Tamil Nadu and a member of the National Human Rights Commission of India.