How to express your emotions with Emoji Cakes?
Author:

Tanya Sood

Published:

5th July, 2019
As per Google "the action of making known one's thoughts or feelings" is defined as expressions. And expressing one's thoughts and feelings is a very important process. If one does not express themselves, how will other people know about their sentiments? Conveying sentiments is the only way to do so, but how? Not everyone is as succinct as others while conveying their feelings. There are different ways of expressing one's heartfelt emotions . One could do it verbally, write it down, could sing a song, make small gestures, or use their facial expressions. An interesting way could also be using Emojis. Since some people do not feel comfortable or unable to express themselves with words. This is where we can explore alternatives like these.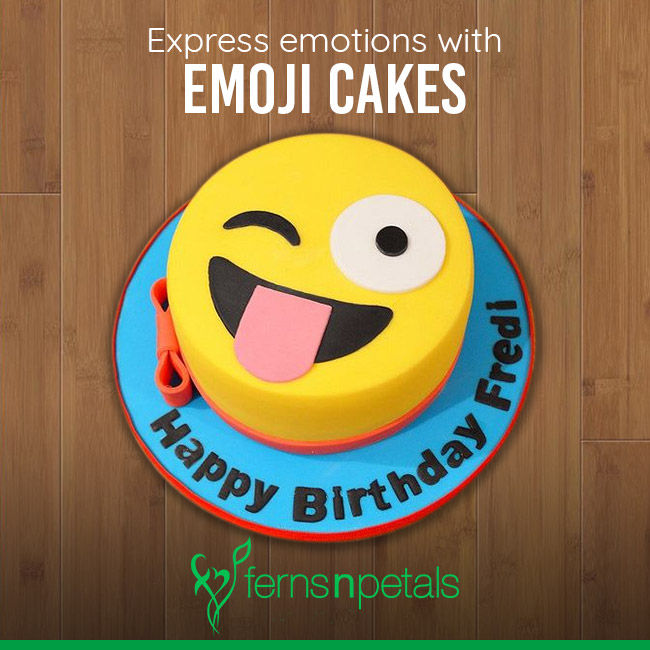 We are living in the millennial age, and we find that our text messages consist of emojis more than words, so why not talk about them. Emojis are really ambiguous like a single smiley can mean so many different things. A smiley can be used in multiple ways- I am happy, I am pissed, I am enthusiastic and so much more. A very interesting fact here is there are some 3000+ emojis recorded as of 2019.
World Emoji Day
This iconic language of emojis has the key to our heart and due to its growing popularity, we have dedicated a day to it- "World Emoji Day." Celebrated on 17th July since 2014, this unofficial holiday is wildly popular among millennials. And why not? Emojis are fun and an ideal answer to the question-How to express your emotions? Although we celebrate emoji day, but when did it actually start? Here are some fun facts:
Scott Elliott Fahlman is known for inventing the very first smiley emoticon on 19th September 1982, which he thought would help people on a message board at Carnegie Mellon to distinguish serious posts from jokes. He proposed the use of : - ) as a character sequence for joker manner, and the use of : - ( for things that are not a joke.
Emojis were first introduced by Shigetaka Kurita back in 1999. He designed 176 emojis which were 12 by 12 pixel symbols then.
Emojipedia, a mini encyclopedia for emoji was started by Jeremy Burge in 2013. He followed up by creating world emoji day in 2014. The date 17th July was chosen because the calendar emoji which is a minimized version of Apple's iCal icon shows the date 17th July by default.
All Jeremy did was tweet "World Emoji Day" on the 17th of July, and the trend started.
Now the Twitter Handle WorldEmojiDay encourages people to use the # WorldEmojiDay every year. They also hold have Emoji Awards every year where one can vote for their favourite emoji.
There is an Emoji Day Anthem as well! It is Written and produced by Jonathan Mann, and world emoji day website encourages people to share videos of them singing the anthem.
In 2017, the New York city celebrated World Emoji day by lighting up the Empire state -building in Emoji Yellow.
The same year, New York's Museum of Modern Art staged an emoji exhibit, including a showing of the original 176 emojis which were created by Shigetaka Kurita.
Even Kim Kardashian celebrates World Emoji Day by launching a collection of Kimoji fragrances. She even shared her own versions of Kimojis on Twitter with a video.
Saks Fifth Avenue, an American chain of luxury department stores, hosted an Emoji Red Carpet in New York.
Now that we know so much about emoji day - it's another interesting fact that we could use emoji cakes for expressing ourselves better.
Face With Tears of Joy Emoji Cake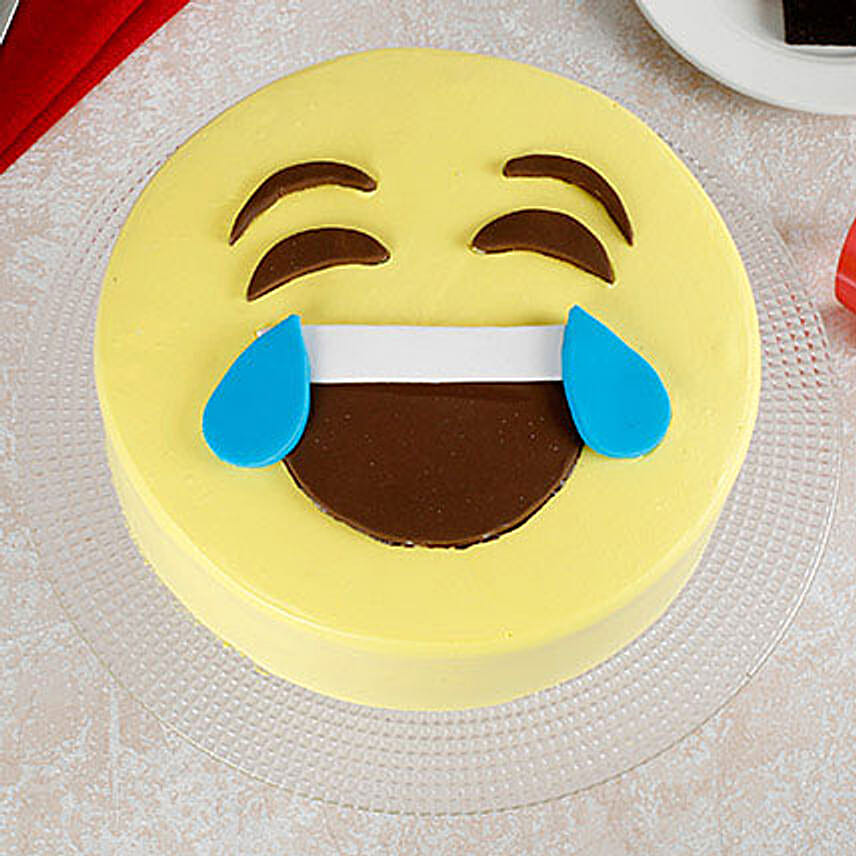 As recorded in 2018, it is one of the most used emojis, it is the perfect cake for a friend's birthday party or celebrating a random event. The cake can be used at events to express quick-witted humour, cheering up someone or maybe to tease a close one. Maybe something embarrassing happened to your best friend and it is the anniversary to celebrate that- this cake is perfect!
Cool Dad Emoji Cake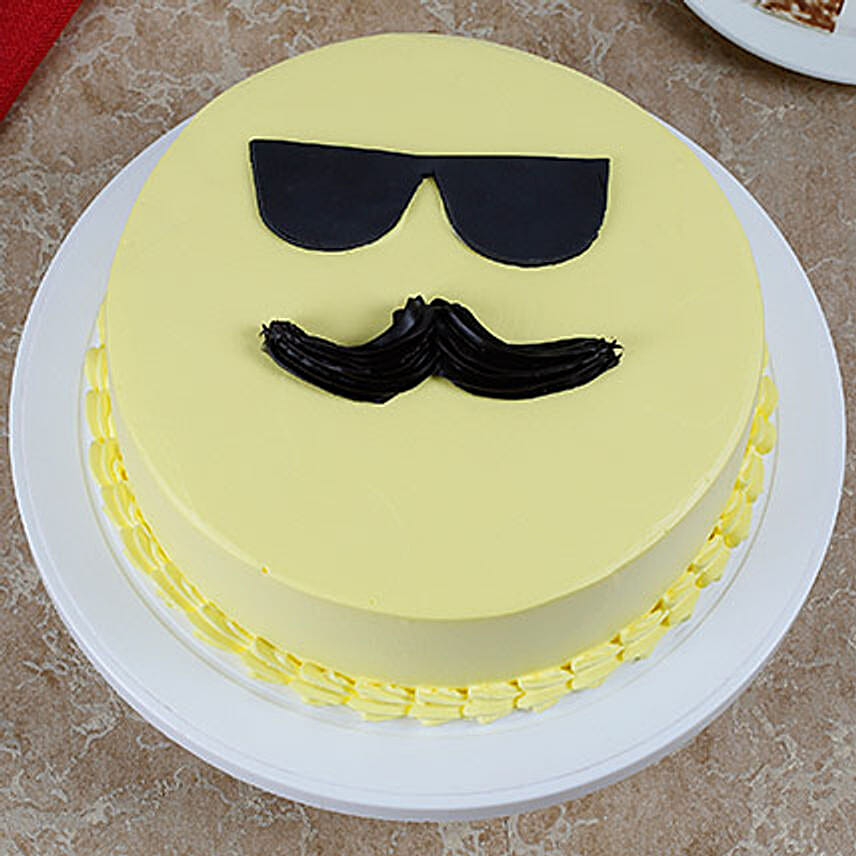 This emoji cake is perfect for daddy cool! With the help of this emoji cake on his birthday or father's day, you could tell him that he is the coolest dad in town.
Smiling Face With Heart-Eyes Emoji Cake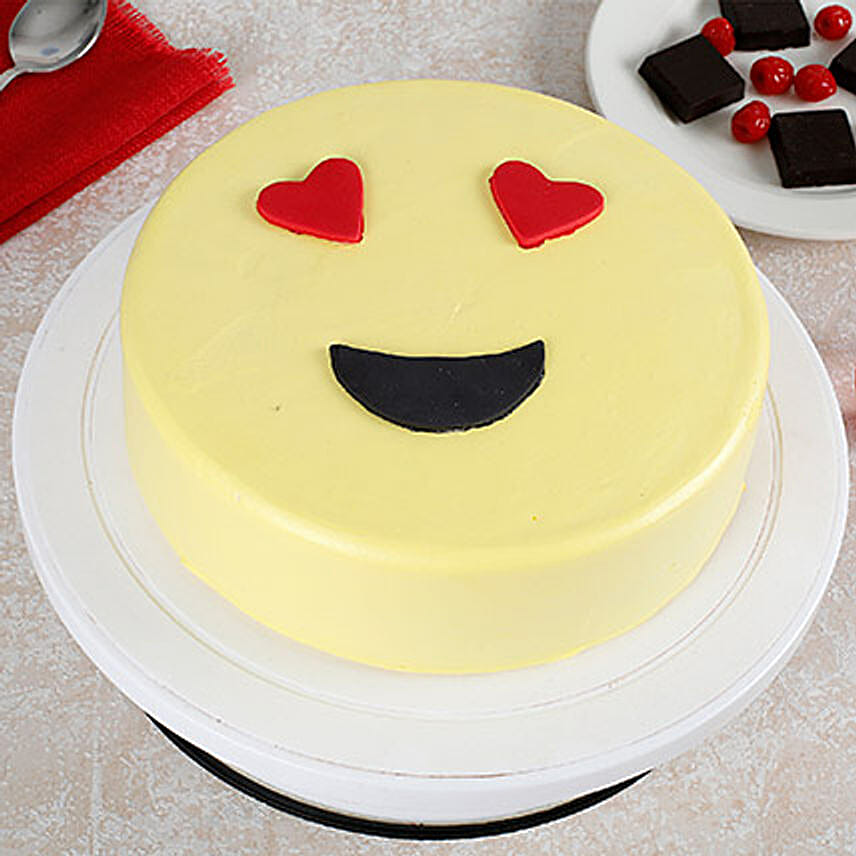 Expressing the feelings of love, affection, happiness and adoration, this emoji says a lot. You could get this cake for your beloved's birthday or for expressing your admiration for someone. Say it is a cute newborn baby and you want to congratulate the mom, compliment them with this heart eyes emoji cake, expressing how happy you are & how cute the baby is!
Winking Face With Tongue Emoji Cake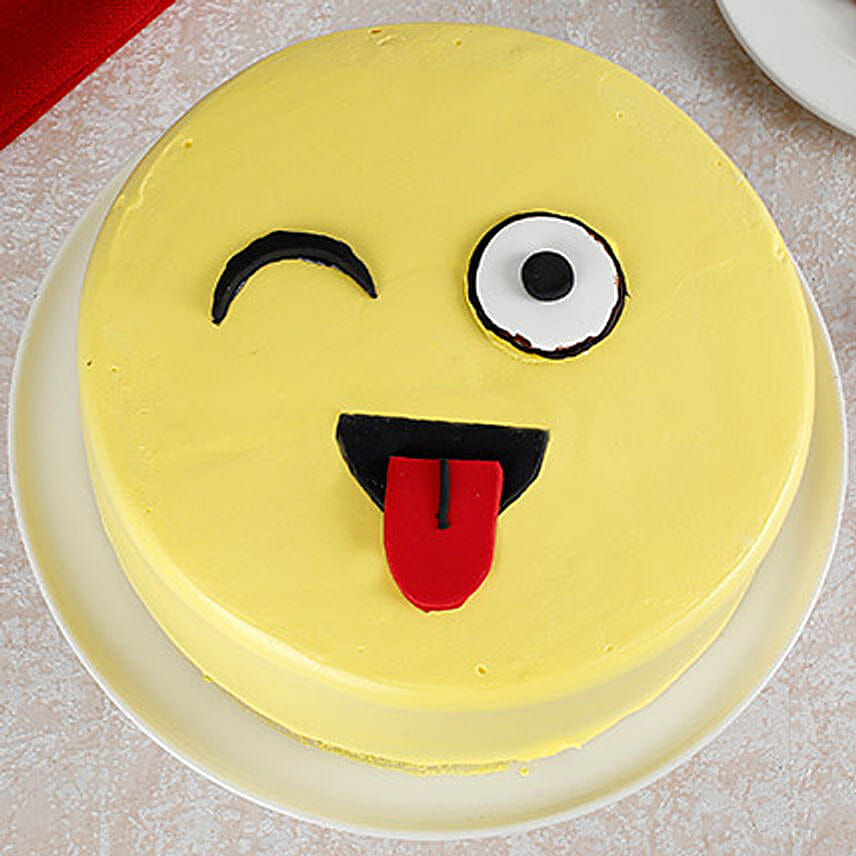 A fun emoji expressing excitement, whackiness & humour, this emoji perfectly expresses "You got played" Played a joke on someone? Cheering them up with a winking face with tongue emoji cake won't be tough. You can tell them it was a joke and that you like them with this very emoji cake.
Crying Face Emoji Cake
This cake could be perfect expressing sadness. This cake could be perfect for a farewell party, telling someone how much you'd miss them after they leave. You could also send a long distance friend a cry face emoji cake expressing that you wish they were next to you.
Face Blowing A Kiss Emoji Cake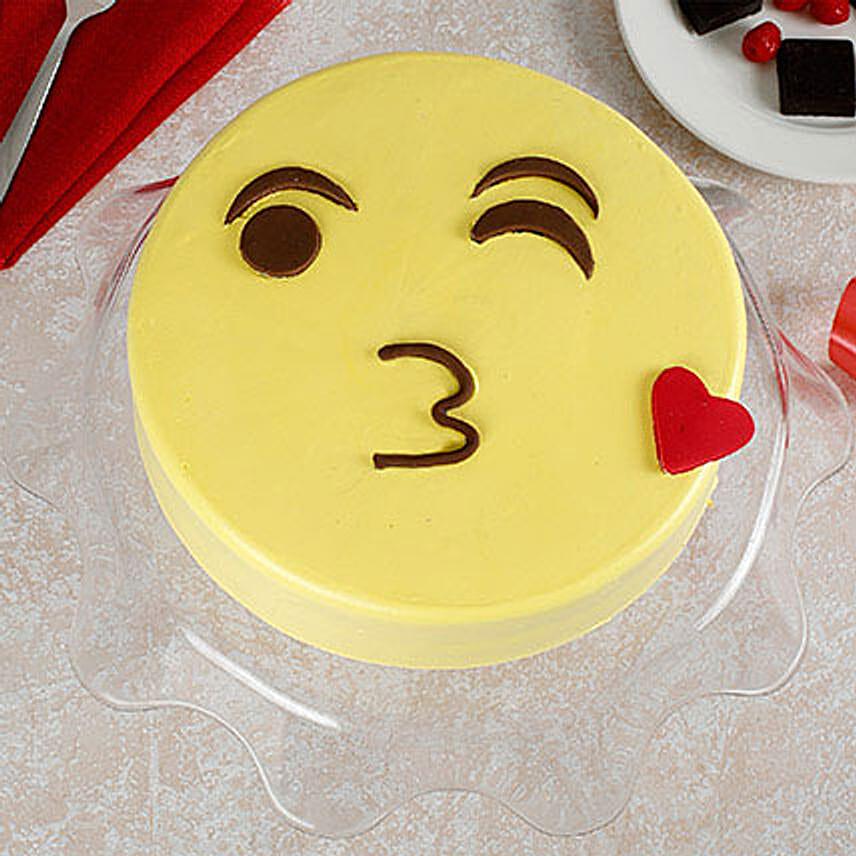 Another commonly used emoji, it expresses love, adoration & affection. This cake is perfect to tell someone that you love them. If you're in a long distance relationship, you could send this emoji cake to your better half expressing your love for them.
Unicorn Emoji Cake
The unicorn emoji is not only the prettiest emoji but it means so many things. It symbolizes pride, acceptance, magic & belief. The unicorn emoji cake can be used to celebrate the pride community. You could also send someone a unicorn cake telling them you believe in them.
If you wish to give your emojis a personalised touch, while adding a flavour of sweetness, there is no better way than an emoji cake.