How can India Celebrate Eid-ul-Fitr in a Pandemic?
Author:

Priyanka

Published:

6th May, 2021
The pious month of giving and self-reflection is almost at its end. Ramzan is the most important and the most celebrated festival in the Muslim community. During this time, people of all ages and backgrounds come together to indulge in fasting, as a method of giving back to society and empathise with the less privileged. Eid ul Fitr 2021 will be celebrated between 12th and 14th May in India, on the basis of the sighting of the moon.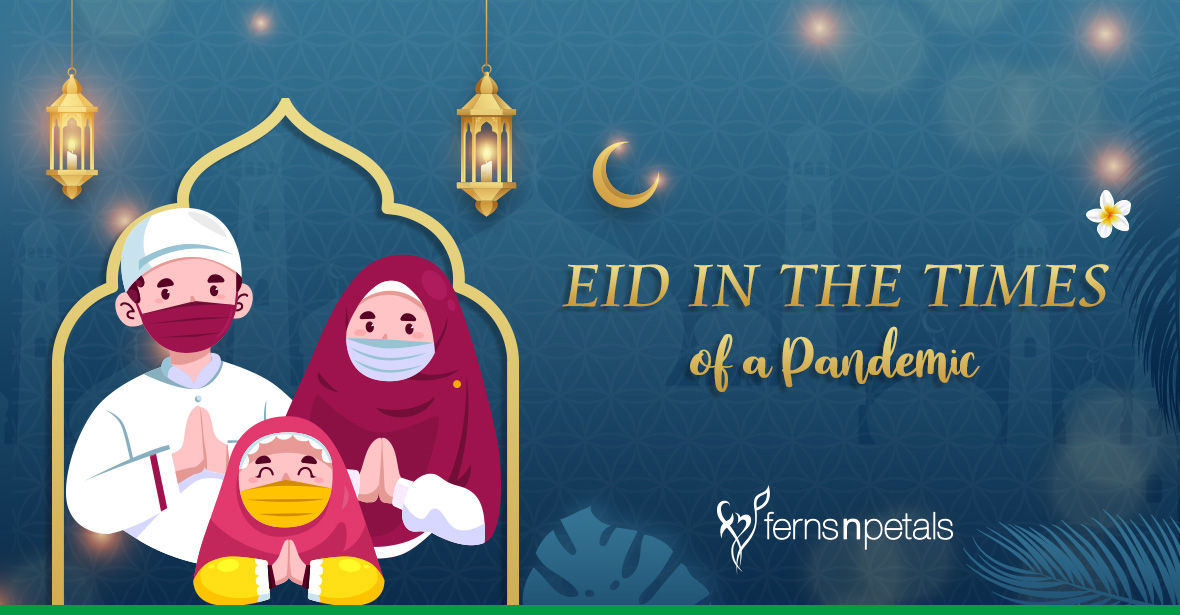 This year, in the middle of the Covid Pandemic, Eid will share a relevance that would go beyond the concepts of happiness, family and having a good time. With such a catastrophic virus causing havoc in the lives of so many people, here are few ways through which you could help ease the difficulties of the needy and also celebrate Eid in good spirits:
Prepare Food For the Infected People in Your Neighbourhood
Eid is all about sharing good times and memories. Believers indulge in sharing whatever they can manage with the less privileged in order to gain blessing and have a fruitful life. Make Eid celebrations during the Pandemic even more meaningful by being considerate and checking on your neighbours. The infection can be extremely exhausting for some, leading to substandard meals and an unhealthy diet. Having a nutritious meal will help with the recovery process and also give you a chance to do some good for mankind.
Volunteer Virtually / Donate To Verified Aid Agencies
One way to go above and beyond with your philanthropic ways would be to contribute to society by volunteering virtually. There are numerous NGOs looking for virtual volunteers and they could benefit from your experience and talents in the field of education, medicine, therapy, etc. Alternatively, you could also identify local on-field volunteers and donate to their cause of helping infected people with medical supplies and bills, food, shelter and other living expenses.
Stay Home and Spend Time With Family
The only way to flatten the curve is to stay home and avoid face to face human interaction as much as possible. The logic is simple: More people at home means fewer people contract the virus. This would not only help your own family remain outside the reach of the virus, but it will also help all the healthcare workers verging on the edge of a breakpoint. Moreover, Eid-ul-Fitr celebrations are all about family and cherishing the time spent with them. Indulge in bonding activities like cooking everybody's favourite dishes, playing indoor games or enjoy a family-favourite movie together.
Send Eid Gifts to Your Relatives
For all the relatives near and far, whom you will not be able to see this year, send an Eid special gift. You can choose to send a cake, a bunch of beautiful Eid flowers, a personalised decor item or just a bunch of assorted sweets. Everything sent will be a reminder of your constant love and support, making it as if you were celebrating Eid with them in person. You can pair the gift with thoughtful and precious Eid ul Fitr wishes to make it even more special.
Remember, Eid celebrations are not restricted to a certain community and neither is the will to do good. On this pious day, pledge to help in any way you can and be instrumental in the fight against COVID.