Why is Guru Gobind Singh Jayanti Celebrated?
Born in 1666, Guru Gobind Singh was a spiritual master and a warrior. Guru Tegh Bahadur was the ninth Sikh guru, and after his execution, Guru Gobind Singh was given the title of the 10th Sikh Guru. He made various significant contributions to Sikhism and was solely responsible for the establishment of Khalsa. According to a lunar calendar, this year Guru Gobind Singh Jayanti is on 20th January and it will be celebrated with great splendour throughout India. But, why is Guru Gobind Singh Jayanti celebrated? Here is a mini-guide that will enlighten you with the reason behind the grand celebration of this eminent festival!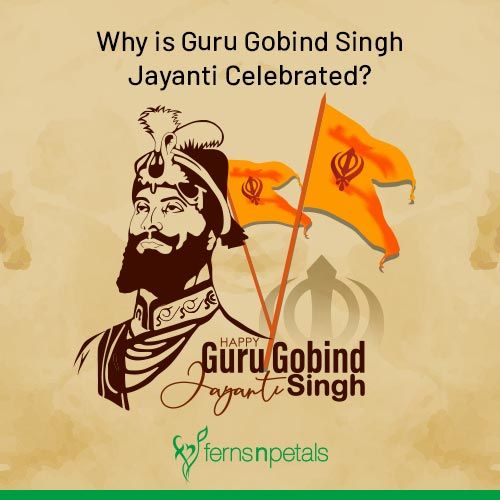 About Guru Gobind Singh
On 22nd December 1666, Guru Tegh Bahadur, the ninth Sikh Guru was blessed with a child. The child was named Gobind Rai. When Guru Gobind Rai was nine years old, his father was executed by Aurangzeb and he became the 10th Sikh Guru. In 1699, he established the Khalsa or the Pure Ones. He initiated the Five K's tradition that held a lot of importance. Apart from establishing the Khalsa, Guru Gobind Singh declared that the Guru Granth Sahib is the permanent Sikh Guru. His teachings are respected and followed worldwide. Guru Gobind Singh died on 7 October 1708 as an assassin attacked him and he was the last Sikh Guru.
Why is Guru Gobind Singh Jayanti Celebrated?
According to the lunar calendar, the birthday of Guru Gobind Singh falls in January. This day is known as Guru Gobind Singh Jayanti and is celebrated wonderfully every year. Guru Gobind Singh made a lot of contributions and fought bravely for his people. On this day, Sikhs and followers of Sikhism make sweets, recite his teachings and organise prayer ceremonies. Visiting a Gurdwara and relishing the delicious prasad is an integral part of the rituals.
As Guru Gobind Singh Jayanti is around the corner, you must visit a Gurdwara and be a part of the enthralling celebrations and the religious prayer ceremonies.