Everything You Need To Know About Singles Day
Author:

Apeksha Rawat

Published:

6th November, 2019
What is Singles Day?
Singles Day is a popular event celebrated on 11th November every year. The date 11th November was chosen because the number '1' resembles an individual who is alone and the 11th day of the 11th month written numerically shows four single sticks. It is also known as bare sticks holiday because of the way it looks.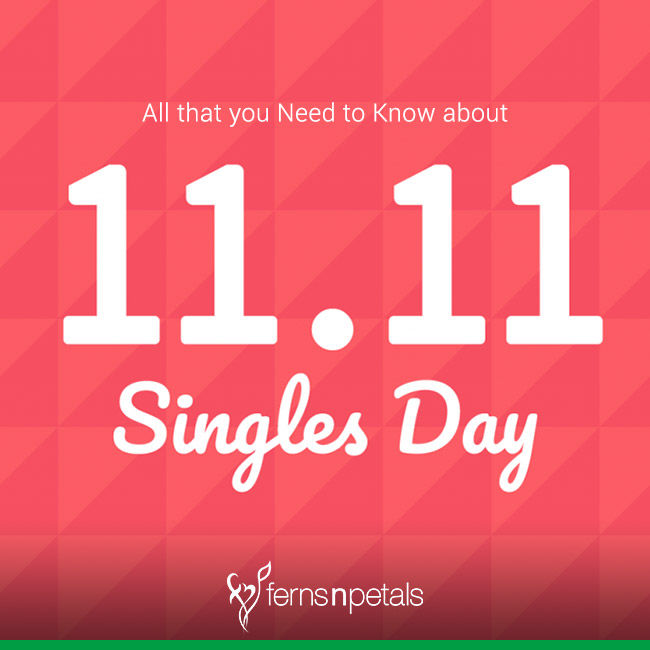 History of Singles Day
The Singles Day was started in 1993 by a group of students at Nanjing University in China who wanted to celebrate their singledom. They decided that instead of getting upset about the lack of significant others in their life they would celebrate being single. That's the reason 11/11 looks like four, single sticks hanging together trying to make the most of their singlehood. It suddenly grew into a fun event when single people in China treat themselves with nice gifts and fancy dinners they wouldn't otherwise buy for themselves. Singles Day has also become the largest offline and online shopping day in the world. Read further to know some amazing facts about Singles Day.
Facts about Singles Day
Singles Day started as a joke among the students that keeps on evolving through the perspective of entrepreneurs who make a huge profit on this shopping holiday.
It was originally called Bachelors Day but soon the female students started joining in on the fun.
The name Singles Day is derived from the Chinese term 'guanggun jie', but the date is now more commonly called 'shuang shiyi' or 'Double 11.'
There is a customary snack that people eat on Singles Day to show their pride in being single. A deep-fried dough stick, known as the youtiao is the customary snack of this day, which also looks like a "1" shape.
In 2009, Alibaba turned Singles Day into an online shopping extravaganza. In 2018, Alibaba hit over $30.8 billion in sales in the 24-hour shopping event.
Singles Day is the biggest shopping day of the year in the world.
Singles Day generates more revenue than Thanksgiving, Black Friday, and Cyber Monday combined.
The most popular products sold on Singles Day are- clothing, cosmetics, household, appliances, food, and beverages.
The highest selling companies on Singles Day are- Xiaomi, Haier, Huawei, & Uniqlo.
Just as people begin their Christmas shopping earlier every year, so it is with Singles Day. The shopping websites begin luring customers by promoting discounts leading up to the big day.
In recent years, Singles Day has taken a new meaning. Many singles are using this day as an opportunity to say goodbye to their single life. On this special day, they try and mingle with other people and buying gifts for the person they want to woo and go on blind dates.
Over the years, blind date parties have become very popular on this day. In 2011, the city of Shanghai hosted 10,000 singles in one of the biggest blind day events in history.
Alibaba has decided to take the Singles Day shopping holiday outside of China.