Cultural Festivals Around the World
Author:

Priyanka

Published:

18th March, 2021
If given a chance to travel around the world, what would be your number one reason? Experiencing all the different cultures around the world in a short span would top it for most people. One day you're in Rome gazing at the Pantheon; the next, you're in Paris falling in love with the Eiffel Tower. Moreover, it makes you a cultured person. Someone aware of the discrete little things that people all over the world care about and enjoy on a day-to-day basis. For your next trip around the globe, jot down these world cultures festivals in your to-attend bucket list.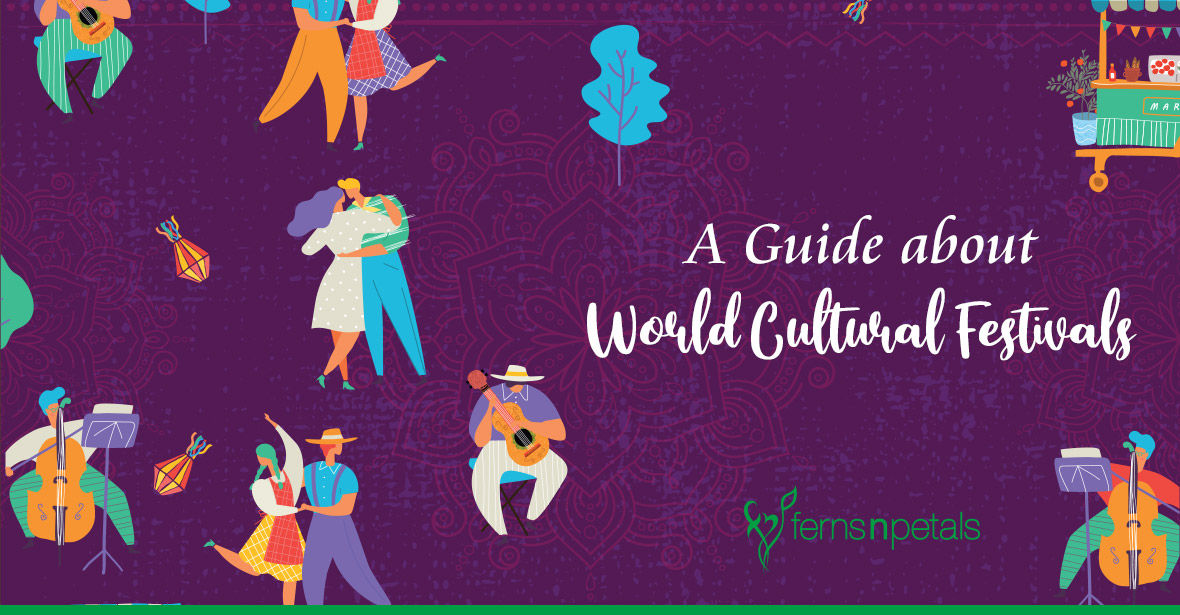 Oktoberfest in Germany: Biggest Beer And Travel Festival In The World
If you like beer and are in Germany in time for the renowned Octoberfest, you cannot miss it. It is held in Munich between September and October. It is a cultural extravaganza of more than 7 million people from all walks of life enjoying life, dressed in Bavarian cultural clothing and a glass of beer in hand.
Carnival in Rio De Janeiro: A One-of-a-kind Spectacle
Another significant cultural festival, more than 5 million people attend the carnival in Rio every year. It is a melting pot of cultures in itself since most of these people are visitors. Started in the 1930s, this festival brings together more than 70 samba schools in the country, all competing for one grand title and fame.
Loi Krathong in Chiang Mai: A Thai Festival Of Lights
The name of the festival literally means "to float a basket". Celebrated in Thailand, it falls on the night of the 12th lunar month. People celebrating the festival gather around lakes, rivers and other kinds of water bodies to float little figurines of lotus-shaped rafts full of lighted candles and incense sticks. It is believed that these offerings are a way to thank the water goddess, without whom their harvest wouldn't have lasted the year.
Dia De Los Muertos in Mexico: Remembering The Dead
Known as the 'Day of the dead' in English, this festival is a unique way in which Mexican people honour the deceased in their families. It is believed that on this day, the dead return to their families temporarily and the living present them with food and beverages. It is an extremely social holiday in Mexico, with celebrations flowing out into the streets throughout the day and people dressing up as skeletons.
Holi in Vrindavan: A Vibrant Explosion of Colours
Holi is a well-known festival throughout the world, and if you live in India, you've probably celebrated it ever since you were little. But there are multiple reasons to experience the unmatched grandness of it in Vrindavan. It can get pretty wild sometimes, but if you're in for the ride, you need to follow this trail for the full experience: the lathmar Holi at Barsana or Nandgaon, followed by Holika Dahan in Kosi, and then the final celebrations at Banke Bihari Temple in Vrindavan.