Why Go For Brand Franchise Opportunity?
Author:

Apeksha Rawat

Published:

10th October, 2019
A franchise business is one in which the owners or 'franchisors' sell the rights to their business logo, model, and name to third party operators called 'franchisees.' In return, the franchisee pays certain fees for the rights to the business, equipment, and training required and agrees to comply with rules and obligations mentioned in a franchisee agreement. Franchising is a famous marketing concept adopted by organizations for business expansion.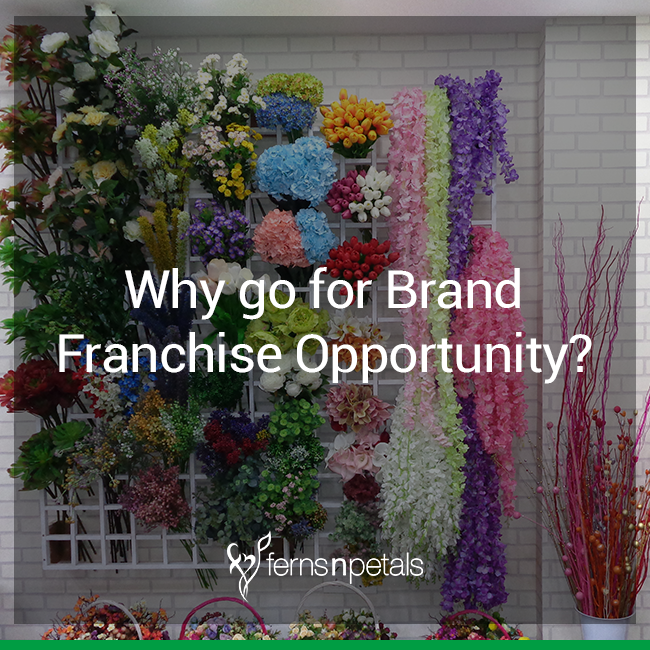 The Scenario of Indian Franchise Business
The trend of franchise business began in India around the 1990s. What was earlier limited to IT companies and educational institutes has now acquired several well-known brands in various cities of India. The franchise business in India is growing at a faster rate as compared to other industries and is set to rise in the coming time. Over the years, India has immensely gained from globalization. Several foreign brands have shown their interest to set up business in the Indian market. But without a clear idea about the profit opportunities in the Indian market, they hesitate setting up their business. They are making an entry through the franchise business by offering franchises of their brands to the interested investors in India.
Advantages of the Franchisee Business in India
In a franchisee business, the franchisor provides an advanced way of doing business with an ongoing system and assistance. Read further to know the advantages of buying a franchise.
Franchisee business allows to invest in a business, which is already tested and proven, so the risk regarding the profits and growth of the business is very low.
It offers the benefit of small business ownership, which is supported by a big business network.
After buying the rights to the franchisee business, one gets the advantage to get trained with technology that the proven business is already using.
Advanced marketing techniques are required to run a business. The franchisor's successfully working business strategies and advertising would provide help to grow the business quickly.
The franchisor provides all kinds of support to the franchisee, such as technology, business methods, resourcing a good location, etc.
When one opts for a reputed brand's franchisee, it gives them an edge over competitors in the market and provides an already established marketplace.
Low-Investment Franchise Opportunities in India
Several organizations in India provides opportunities to start a low-cost franchise business. There are different categories that one can choose from according to their requirements. Along with the categories, there is also a price range that one can choose according to their investment plan. The buyer is also given options for the location from the best possible available locations. Ferns N Petals is a renowned name in the floral gifting and cake business that has widely grown over the last 25 years. It is one of the world's largest low investment franchise chain of the floral business. Their franchise idea is formulated to help the aspiring businessman with a low investment of 8 to 9 lacs. At present, Ferns N Petals has 350 franchise stores in PAN India- 300 flower stores and 50 cake shops. The number of physical stores is increasing every year along with the increase in revenue. They also help their business partners in selecting the right location, providing trained technical manpower support, FNP website support, and support of monthly E-commerce business, which gives them an edge over their competitors.
How can you benefit from Ferns N Petals brand Franchise?
FNP is a world-famous brand name, which has carved a niche for itself in both the online and offline markets.
FNP provides its business partners with trained technical manpower support, FNP website support, helps in resourcing the right business location and fixed monthly E-commerce business.
It takes 3 to 4 months to recover the operational expenses and 8 to 10 months to recover the capital investment.
Out of the total 350 stores, 40% are managed by women entrepreneurs. So FNP franchisee is a great business prospect for women who cannot commit for a 9 to 5 job.
FNP conducts elaborated franchisee training programs from time to time.
FNP provides daily camera supervision report of all its franchise stores that helps keep track of daily activities like store assistant's behaviour with the customers, whether the assistant is properly dressed, if the quality of products is maintained, or if the proper store timings are followed.
In every 2 months, the FNP quality control team visits every franchise retail store to provide necessary merchandising support. It helps store managers keep track of their performance and assist them with ways to improve it over time.
A flower bouquet is sold every 5 seconds at Ferns N Petals and they add a new franchise flower shop to their kitty every week. They have franchise retail stores in Tier 3 cities as well.
FNP's flower shops are present at every 200 kms in India covering 56,100 sq. ft. of retail space PAN India.