Which Flowers Are Used Profusely In Medicine?
Author:

Rima Ghosh

Published:

22nd October, 2019
Flowers are fascinating things that are used in various ways in our daily lives. Flowers are used to decorate the temples, as an offering to Gods and Goddesses, to beautify the home, and in bouquets that are gifted to loved ones. Additionally, flowers always play the role of a happiness agent. The fragrance and appearance of the majority of flowers work wonders to uplift a bad mood or to express the feelings of love. There are also some flowers which are used in medicine.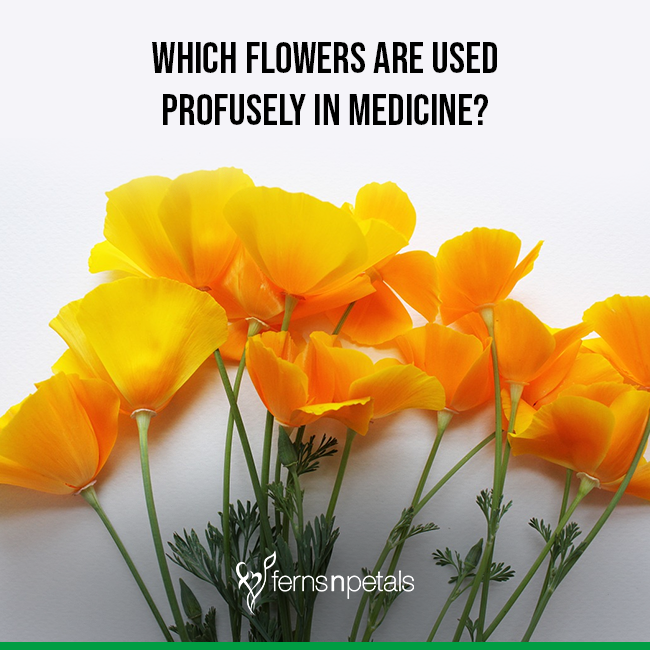 The use of flowers in medicine is nothing new and medical practitioners for several centuries have used the therapeutic properties of flowers to heal people. In various cultures across the world, there is the use of these medicinal flowers. The medicines made from flowers fall under the category of herbal medicine and are safer than the chemical ones as there are scary no side-effects. Plus, these medicines come at an inexpensive price.
Here is the list of those flowers that are used profusely in medicine:
Lotus: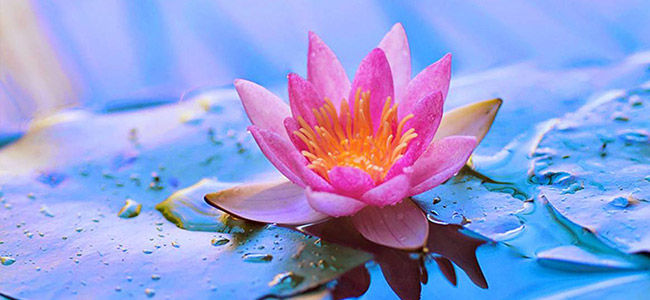 It is the national flowers of India and denotes spirituality, peace, harmony, purity, enlightenment, and rebirth. Lotus flower helps in the reduction of high temperature, diarrhea, and bronchitis. According to the Institute for Traditional Medicine, the lotus seeds are used to strengthen the kidney, spleen, and heart. The lotus leaves are helpful in the function of the stomach. The lotus roots are useful in reducing blood pressure and blood sugar with the fiber and complex carbohydrates.
Begonia: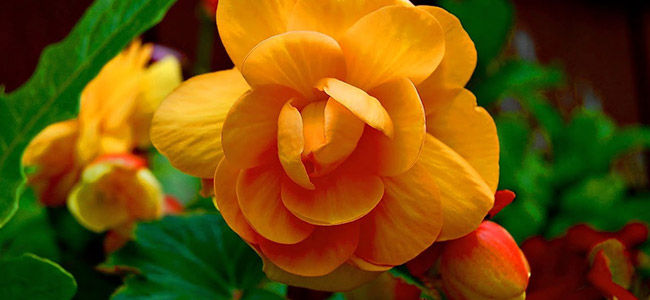 This beautiful looking flower has medicinal properties. When hot water is poured on it and kept for some time it produces a medicinal tea that helps in relieving headaches. The tea also helps in alleviating body toxins. One can crush the flowers and leaves to rub directly on the skin and that helps in the reduction of sores or burns.
Chrysanthemums: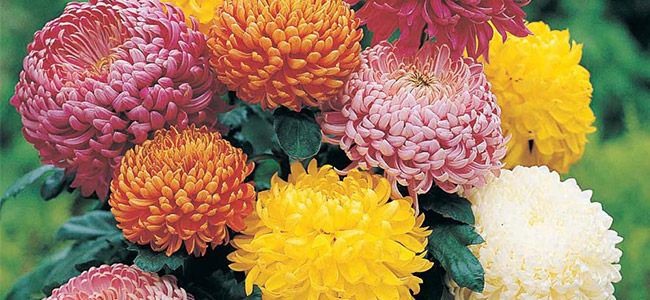 Chrysanthemums are used profusely in bouquets that elevate the beauty of a room. This flower is also brewed into a tea that cures common cold and headache. This tea when cools down can be used to relieve the tired eyes. Chrysanthemum tea is very famous in Southern China during the summer season. Also in combination with other herbs, chrysanthemum is also used to treat prostate cancer.
Lavender: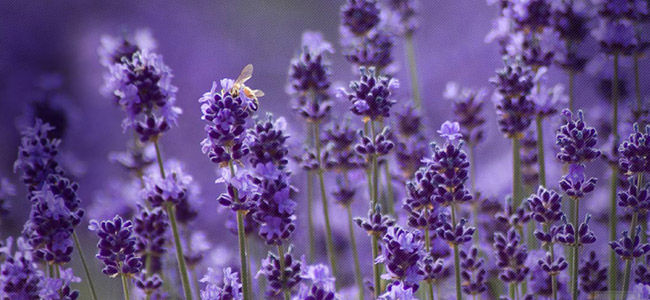 Lavender flowers have beautiful and soothing fragrance. This flower is immensely used in aromatherapy to treat people from stress, anxiety, tension, and various body aches. The flower buds of lavender are used as spices while cooking while the lavender oil is used to treat burn and wounds.
Chamomile: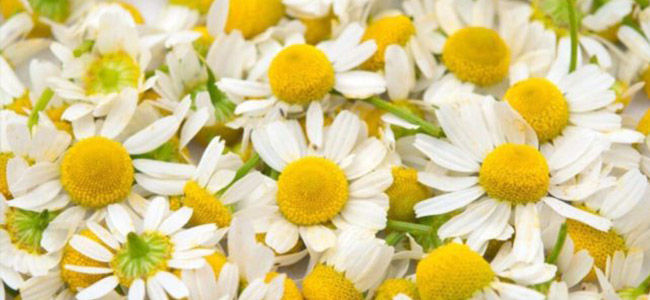 The refreshing and charming flower looks beautiful. One look at these flowers can cheer up the mind. One can make chamomile tea which has many benefits. This tea cures common cold, runny nose, provides glowing skin and treats sore throat. Chamomile is also used in medicines as it treats menstrual disorders, hemorrhoids, wounds, gastrointestinal disorders, ulcers, rheumatic pain, and insomnia. The medicinal ingredients of chamomile are generally extracted from the dry flowers of chamomile by using water, ethanol or methanol as solvents and corresponding extracts are known as aqueous, ethanolic (alcoholic) and/or methanolic extracts.
Carnation: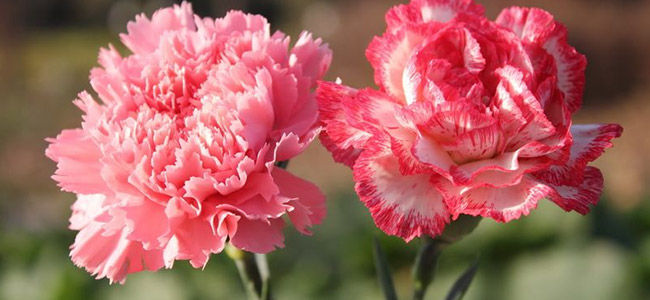 It is a famous mother's day flower and is used extensively in bouquets. Carnation petals are also used to make a tea that helps in the reduction of stress, anxiety, fatigue, and agitation. It has a calming effect on the mind and cooling effect on the nerves. As a tonic for fever, this tea would be a great option. This tea also increases sweat production, treats problems like excessive gas, hair loss, and sore muscles.
Passionflower: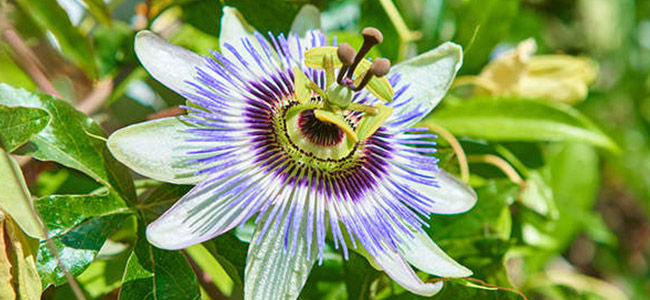 This interesting looking flower is used in many medicines. There is an ample amount of antioxidants in this flower, root, and fresh or dried leaves. They help in reducing blood pressure and treating depression. Early research showed that drinking passionflower tea helped in treating insomnia.
California Poppy: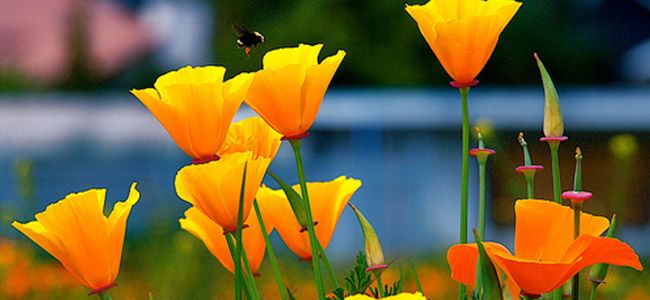 California Poppy is not like the other poppies which mean there is no addictive power due to the lack of opium. Research says that this flower contains chemicals that cause relaxation and sleepiness. When it is combined with magnesium and hawthorn, it might be useful in treating mild-to-moderate anxiety disorders. This flower also treats bladder problems in children and adults and that's why used in medicines.
Gardenia: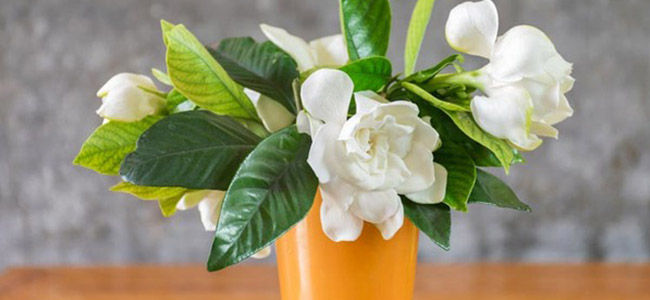 The gardenia produces a beautiful fragrance that helps people to recover from sleeplessness. Many doctors suggest to plant it inside the bedroom as that helps in providing a night of sound sleep. In Chinese medicine also gardenias are profusely used in cleansing blood, in treating physical injuries, and in relieving bladder problems. This flower also works wonders in alleviating depression, stress, anxiety, insomnia, and similar illnesses. There are some chemicals that are found in gardenia that helps in the reduction of insulin resistance and prevent glucose intolerance. The extract from gardenia is also believed to reduce swelling, reduce blood fats and cholesterol, guard the liver, and help treat viral infections.
Jasmine: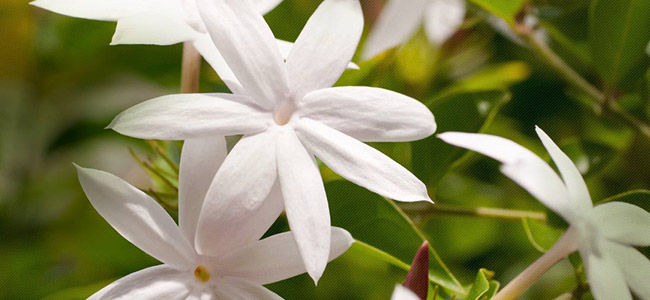 Jasmine is one of the sweetest and strongest smelling flowers. Many people love to have a cup of jasmine tea in the evening. The soothing tea helps in improving the digestive system, treating stomach ulcers, and improving the quality of sleep. Those who suffer from sleep-related problems can try this amazing tea and recover not only from sleeplessness but also from anxiety.