What Is The Best Way To Give A Birthday Surprise?
There's no denying it- we love celebrating birthdays. They are like mini-holidays on our schedule, a day when we are made to feel special. But when it is the birthday of someone really special, sometimes an ordinary birthday party just does not cut it. You need to go the extra mile to make their jaw drop. So for your benefit, here are some of the snazziest birthday surprise ideas which will take your celebration game to the next level.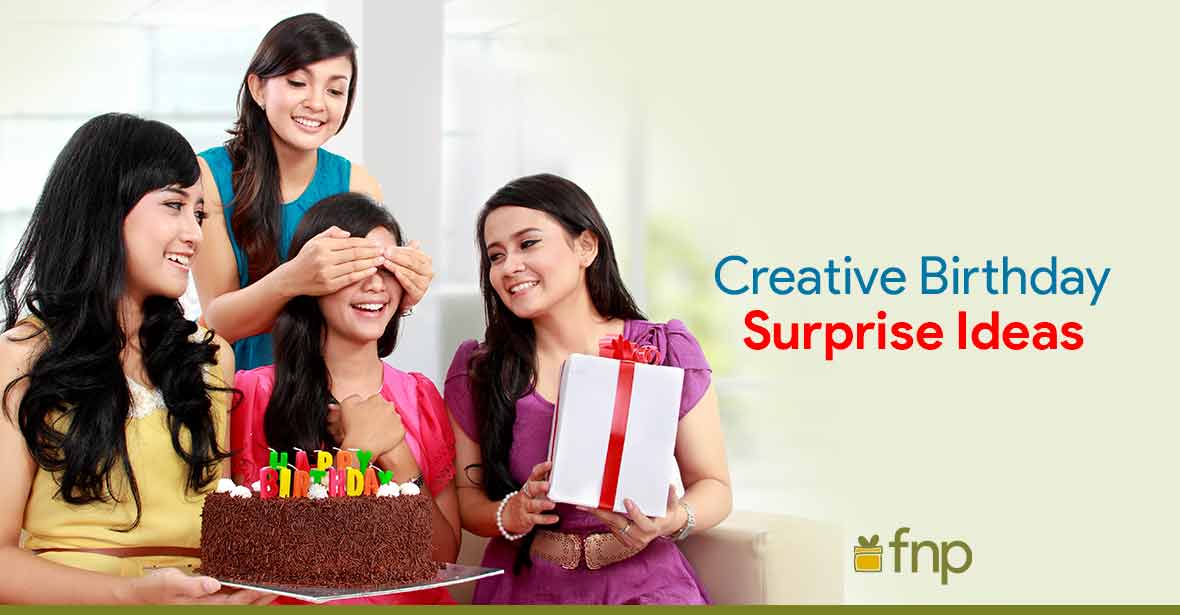 The best surprise you can give is to plan an entire day packed with amazing things to do. Figure out all their hobbies and favorites- like eateries and shopping malls- and organize an activity-filled day. Each of the little events can be mini surprises in themselves because the birthday girl/boy will have no idea what they will be getting next.
If you cannot manage to take them to all their favorite places, give them all their favorite things throughout the day. Get special gifts for every hour and present them with it, making sure that the best one is given last.
A birthday video will definitely put a smile on their face. Get all their friends, family and loved ones to record small messages for the birthday person, and compile them all into one very special video. Hearing those loving voices on their special day will definitely be a very warm and amiable surprise.
Handmade cards are not only in vogue now, but they also display a good degree of care and warmth on your part. Anybody can give a store-bought gift, but it requires time and effort to create something tailor-made for someone.
Make them a package of essentials. For girls, they can be oils, lotions, scrubs, masques, makeup and so on. Basically, everything they might need for the occasional pampering. Guys can also get grooming products. You can also put in a bottle of wine, a block of cheese and a few chocolates for them to crack open when they need some "me" time.
You can go the traditional way and decorate their house with flowers and balloons once they are away at work or school. Invite all their friends and family to an impromptu birthday party. When they come back home on their special day, they will find all their loved ones greeting them at once. However, this can only be a onetime surprise, because if you keep pulling off the same thing year after year, they will be on your scent and know about your surprise party from beforehand.
Gift your best friend a well-deserved road trip/vacation. Don't plan anything. Just call some friends over, get a car and let the birthday person know that you're leaving for a road trip at the last moment. Go for a long drive to some charismatic location, have some dinner and a couple of drinks, and celebrate the most special day in your friend's life. The best part of this vacation is? You get to have a small getaway too!
If your friend is not comfortable with large-scale surprises, that's completely understandable. You can surprise them with something small but significant, like the cake. You can get a specialized cake decorated in accordance with your friend's hobbies or preferences. For example, if they love music, you can get them a cake in the shape of a vinyl record.
Let's hope that these ideas help you o throw the best surprise party for your loved one. They sure deserve it.