Stunning Birthday Decorations Under Rs. 3000
Author:

Tanya Sood

Published:

24th January, 2020
Birthdays are supposed to be celebrated in a grand way, which is why everything needs to perfect. From food to decorations, everything has to be flawless. A grand birthday celebration can be a little harsh on your pocket. Well, not with Ferns N Petals. We can make the decorations grand and pocket-friendly at the same time.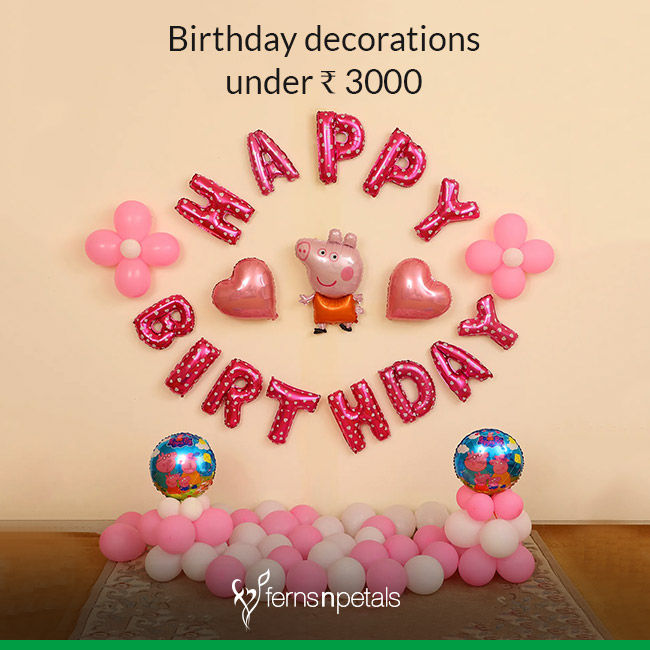 Here are the top 6 Birthday Decoration Ideas Under Rs. 3000:
1. Rose Gold Birthday Theme Balloon Décor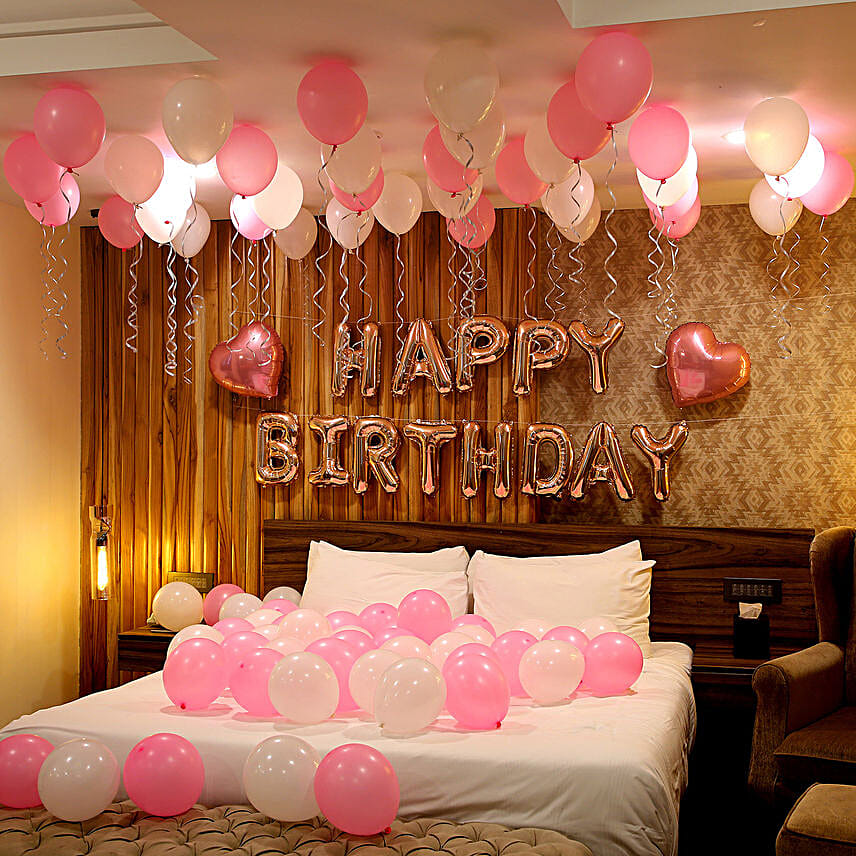 Elegant and simple, this décor is perfect to surprise the women in your life. It has rose gold birthday alphabet foil balloons stuck on the wall. It also has pink & white balloons which are hanging from the ceiling and spread on the bed. Surprise the beautiful women, and make their birthday grand.
2. Dazzling Birthday Surprise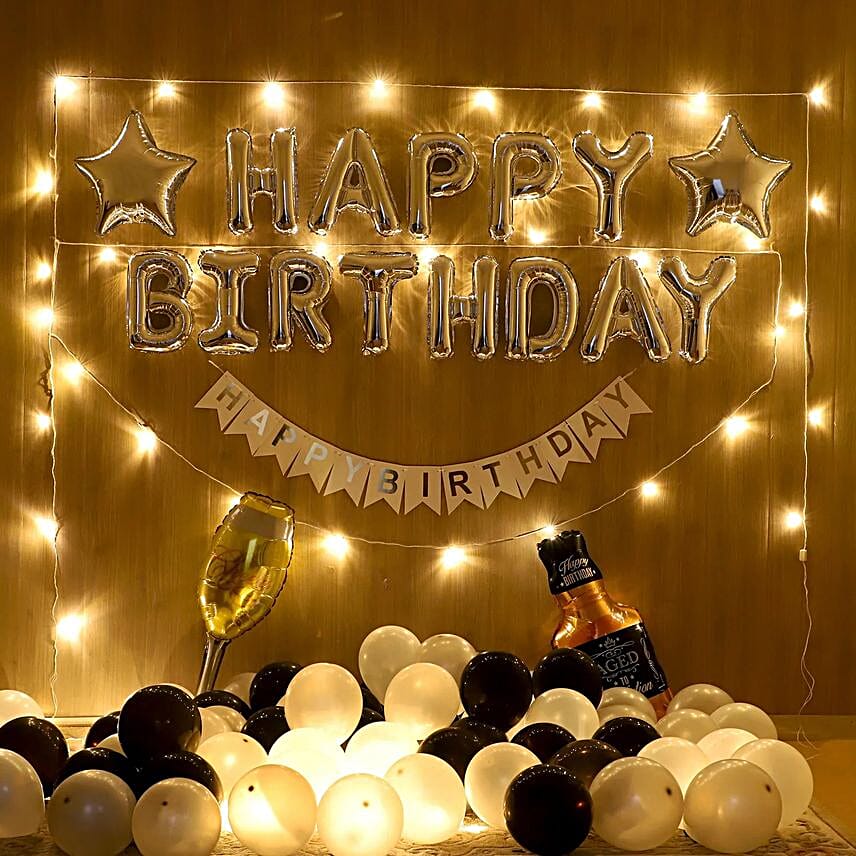 A perfect birthday surprise for the friend who loves to party. This décor includes birthday alphabet foil balloons, star foil balloons, and Champagne Glass Balloon or whiskey bottle balloon. To add to the brightness of the party, the décor also includes LED lights all around. Through a zestful party with this grand décor.
3. Colourful Birthday Surprise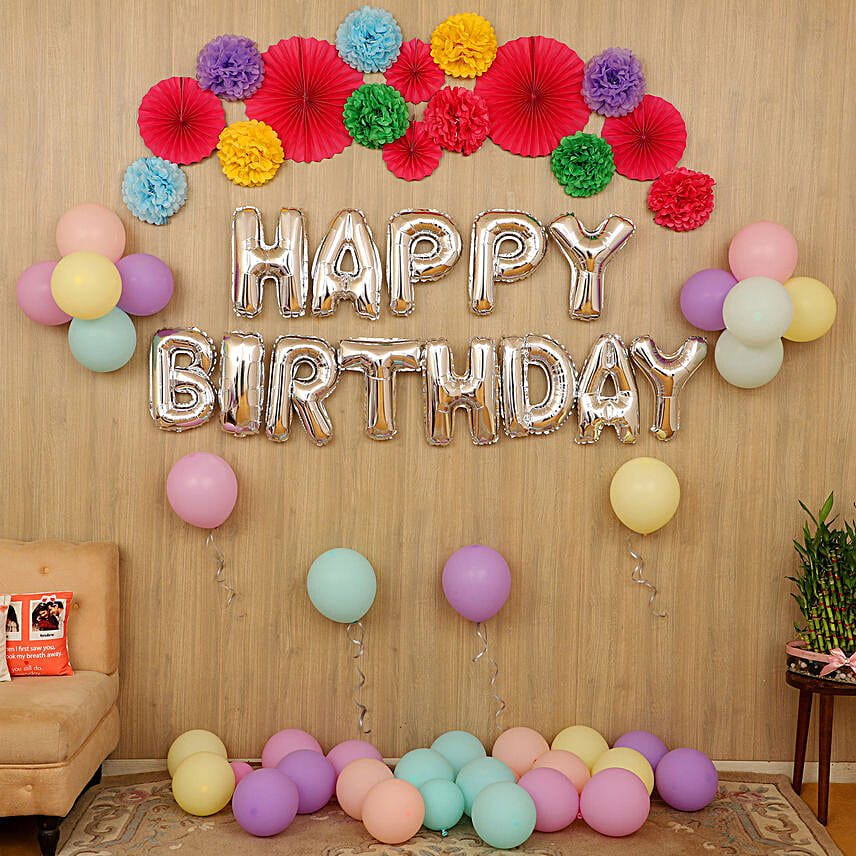 Colourful Birthday Balloons, and paper roseate, this décor is classy as it looks. If you are trying to throw the 90s themed birthday party, this balloon décor is perfect. It's colourful, filled will joy and zestful. Surprise your best friend with this classy decoration.
4. Birthday Surprise Car Boot Décor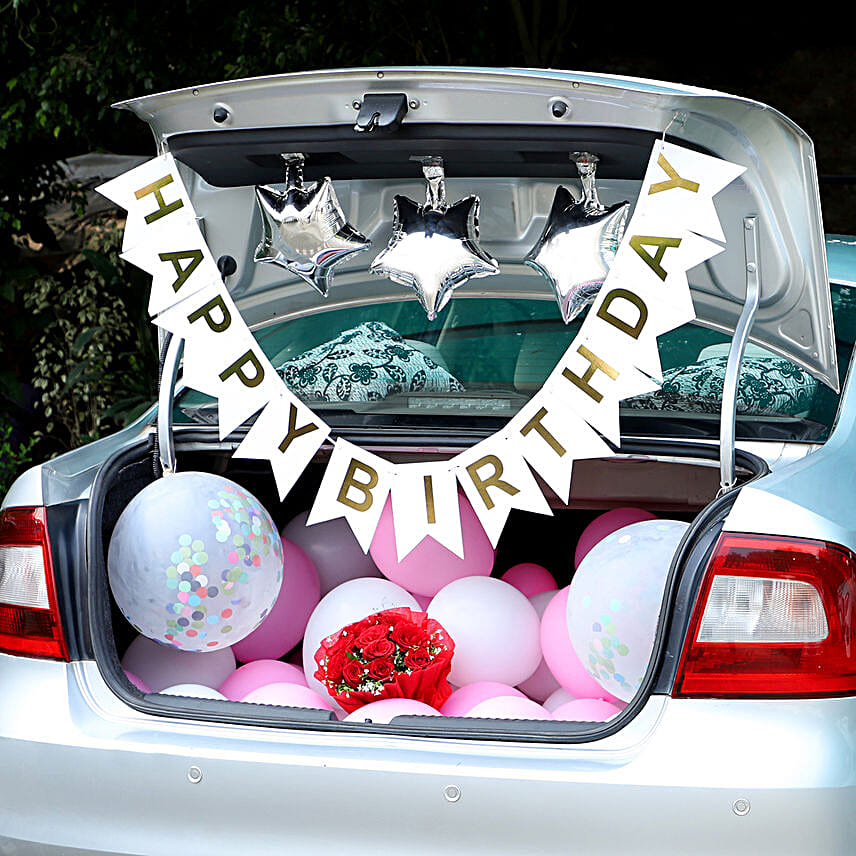 Take them out on a long drive, and when the clock strikes 12, surprise them with a trunk full of joy. We will decorate your car trunk with lots of balloons and happiness, and be the reason for their smile.
5. Peppa Pig Themed Birthday Balloon Décor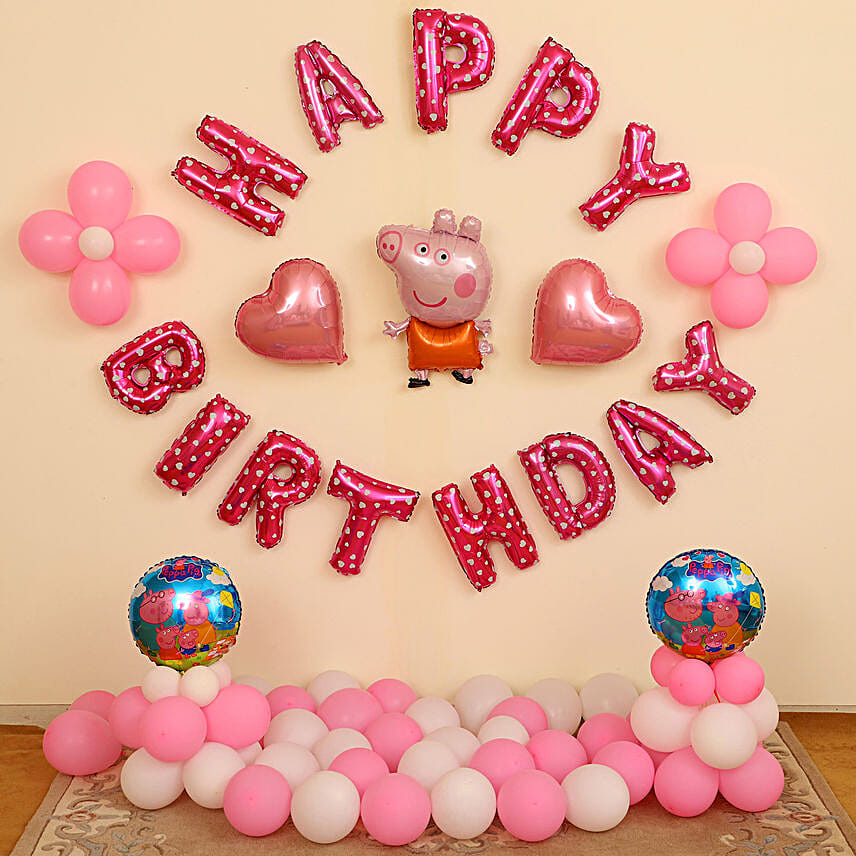 Peppa pig is one of the most popular cartoons in today's time. This décor includes amazing Peppa pig balloon, heart-shaped foil balloons and pink & white balloons spread on the floor. This décor is perfect to make your child smile or an adult who loves Peppa pig because there is no age for loving cartoons.
6. Champagne Birthday Décor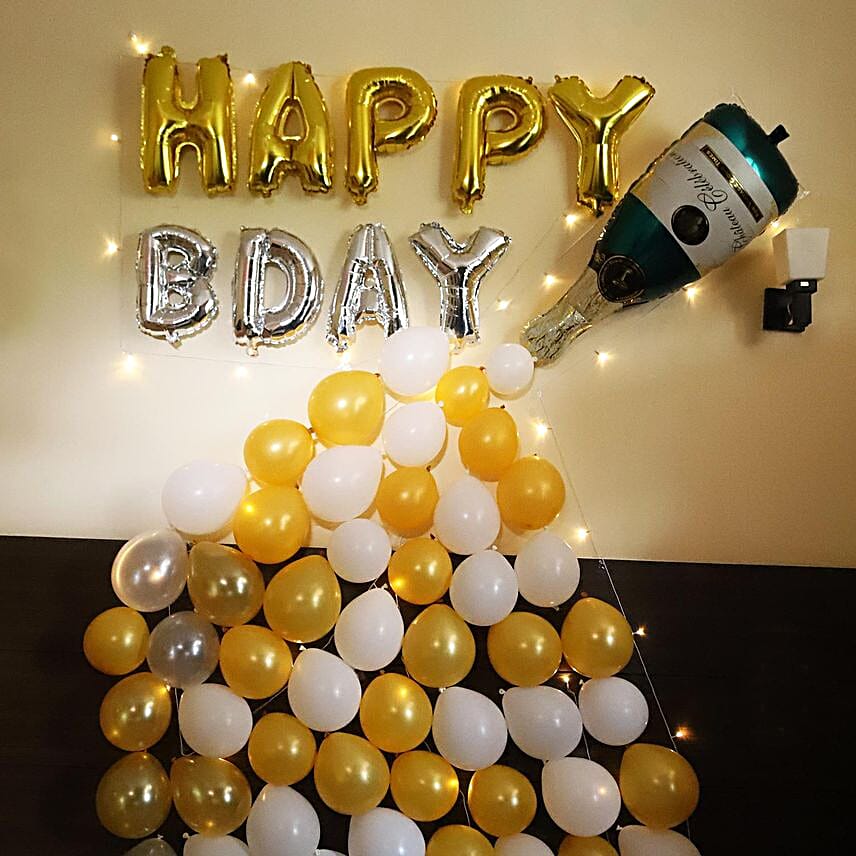 For the friend who loves to party, throw them one. We will take care of the decorations! This décor includes Happy Birthday alphabet foil balloons and a champagne foil balloon. It also has gold & white balloons, which are arranged in a way, that it looks like the balloons are flowing from the champagne bottle. To add vibrancy to the décor, an LED light is wrapped around the décor.
So these are a few birthday decoration ideas which will not be a burden on your pocket.