Premium Cakes For Any Occasion Starting At 999
Author:

Rima Ghosh

Published:

1st July, 2019
What breathing is to life, cakes are to occasions. Made with flour, sugar, eggs (optional), flavors, and many other easily available ingredients, cakes bring instant happiness on the faces of people. The sweetness of cakes makes people happy and helps them forget their worries too. It is thus rightfully the most famous dessert in the world and is also a much-appreciated gift. The occasion can be a birthday, anniversary, Christmas, or Diwali – a delicious cake would enhance the excitement in the air and the sweetness among people. Sometimes, one doesn't even need a special occasion or date to celebrate when close friends are near. In such moments also, with the addition of a tasty cake – great memories can be made.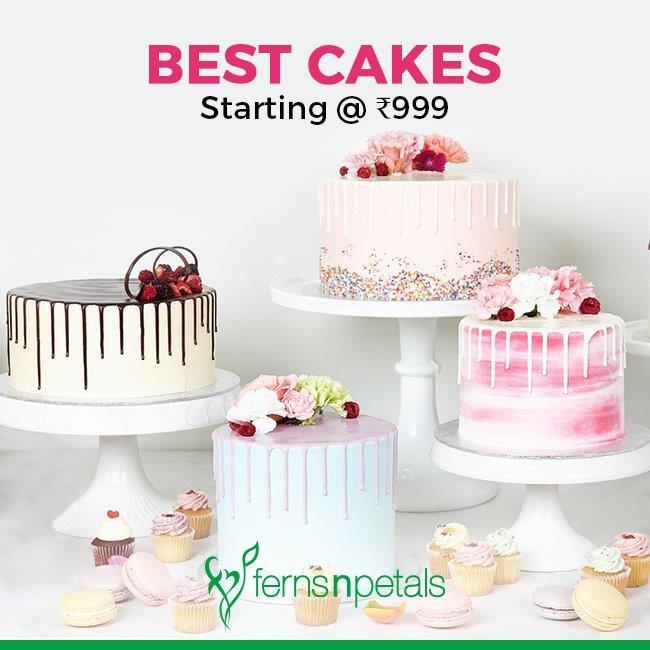 Ferns N Petals is synonymous with drool-worthy cakes and the best thing is that it has cakes for all kinds of pockets. Here is a list of some lip-smacking premium cakes which can be gifted to make celebrations special
Affable Nutella Cake: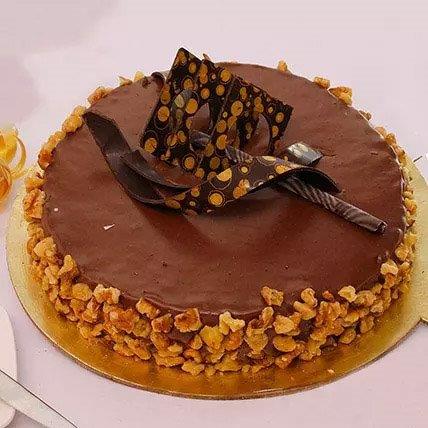 Nutella – the mesmerizing sweetened hazelnut cocoa spread is loved by many. Since 1963 it has been winning the hearts of people worldwide. This heavenly spread is generously used in this chocolate cake making it a soul-satiating option for festive moments like Diwali, New Year, Birthday, Anniversary, or Friendship Day. Priced at 1199 only, this cake would really be enjoyed with friends, relatives, or a glass of wine or coffee.
Chocolate Truffle Royale Cake: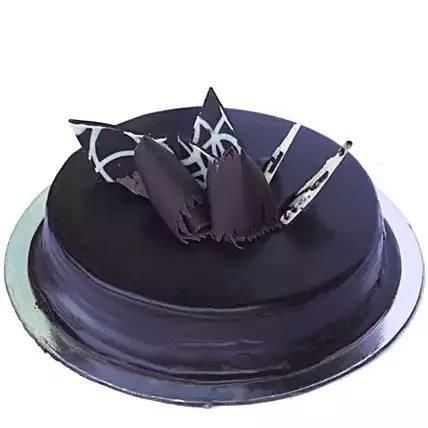 All over the world research on chocolate truffles has been conducted and most of them conclude that chocolate truffles help enhance happiness, curb stress, and also improve the heart health, if taken in a certain nominal measure. Chocolate truffle cakes are equally famous among cake lovers. They are usually the default flavour of choice to many. This royal cake is priced at INR 1099 and it would be the perfect ingredient for adding fun and excitement to any kind of get-togethers especially Birthdays, Anniversaries, Raksha Bandhan, etc.
Disney Princess Chocolate Cream Cake: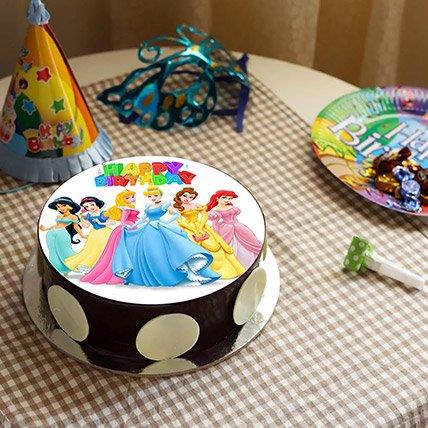 Disney Princesses are famous in the world of kids and teenagers. The beautiful, bold, and generous princesses Snow White, Cinderella, Aurora, Ariel, Belle, Jasmine, Pocahontas, Mulan, Tiana, Rapunzel, Merida, and Moana have a cult fan base. As a Kid's Birthday Party cake this one would be the perfect pick. This cake features all the Disney Princesses on a fondant sheet which graces this lip-smacking cream cake beautifully. At 1399 only, this semi-fondant cake price is quite affordable.
Oreo Twirling Cupcakes: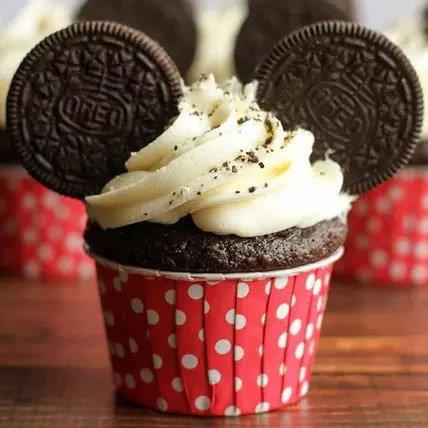 To surprise one's long lost friend or to enliven the life of a depressed relative – this set of 6 cupcakes would be a great idea. These chocolate cupcakes are placed on a bright and beautiful cupcake paper liner. The white frosting is further decorated with two Oreo cookies which are rendering the Mickey Mouse kind of look to the cupcakes. The set of 6 cupcakes is priced at INR 1099 only.
Heart Shape Chocolate Photo Cake: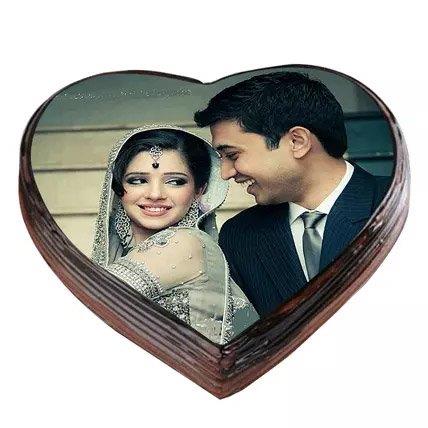 For saying "I am Missing You" to one's better half or for expressing gratitude, love, and rekindling romance on an anniversary or Karwa Chauth – this cake makes for the right kind of gift. There are two prime USP's of this cake- one is its shape and the second is the inclusion of a photograph. A romantic photograph can be selected to prepare this awesome chocolate cake which one can get by spending only INR 1499.