Plan The Perfect Midnight Surprise With Flowers
Author:

Apeksha Rawat

Published:

21st June, 2019
When the clock strikes twelve and the night becomes alive, it is the perfect time to make unforgettable memories that can be cherished for a lifetime.
A midnight surprise is a thoughtful way to celebrate a milestone or special occasion in life, be it a birthday, anniversary or Valentine's Day. Just when they think that the day is over, the unexpected delivery of a gift takes them by surprise. The surprise becomes all the more special with the touch of fresh and vibrant flowers that impress the recipient to the core.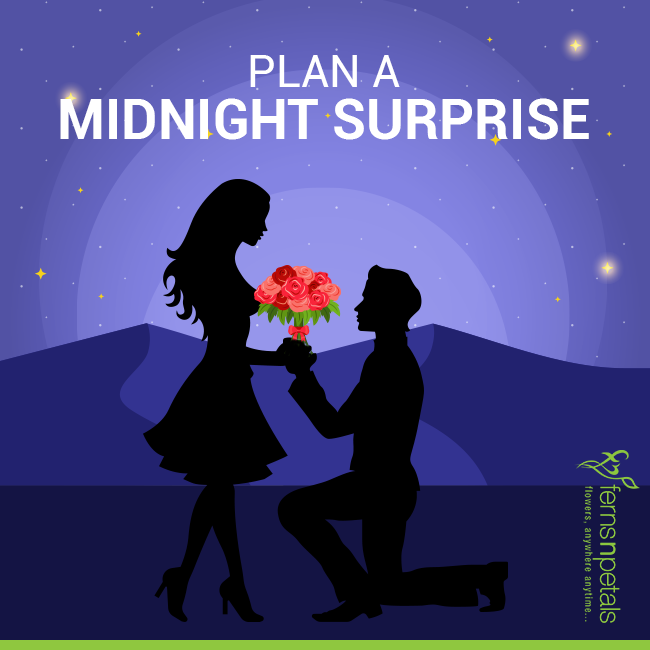 Why choose flowers for a midnight surprise?
There is no doubt about it that a surprise of flowers is the best gift. The blossoms are the little pieces of heaven that can brighten up anyone's day. Known to evoke love, happiness, compassion and creativity, flowers are considered the best choice to surprise people. According to several studies, people who receive flowers as gifts reflect immediate happiness and gratitude.
People who receive flowers as gifts tend to feel more compassion towards others; they are less worried and feel at ease.
Flowers can be gifted to people of all age groups and for any occasion. They don't require a lot of maintenance. Just a little bit of love, sun and water is perfect to take care of the flowers.
Here are the best flowers offered by Ferns N Petals that one can order online to give midnight surprise to their loved ones:
Roses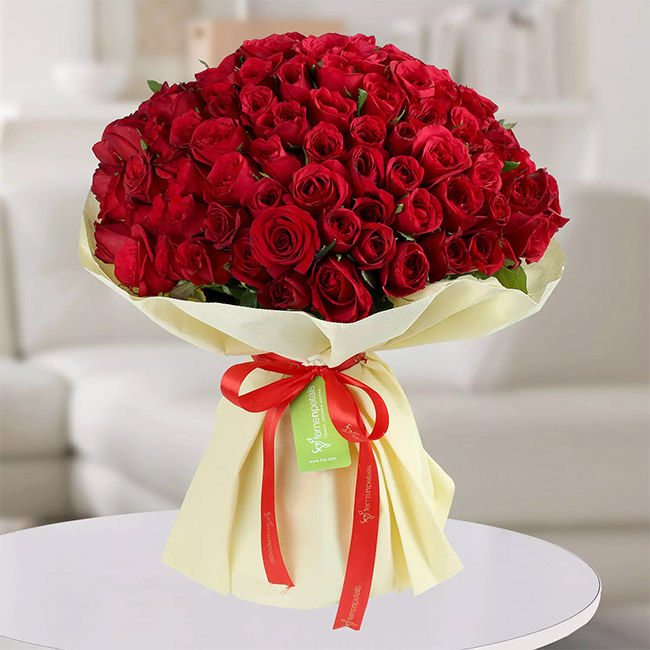 The velvety roses are associated with love and romance. When it comes to the expression of innermost feelings and passionate love for a special someone, roses are the first thing that comes to mind. Arranged beautifully in a mesmerizing bouquet or arrangement, roses are best to give a midnight surprise to the beloved or significant other on birthday and Valentine's Day.
Carnations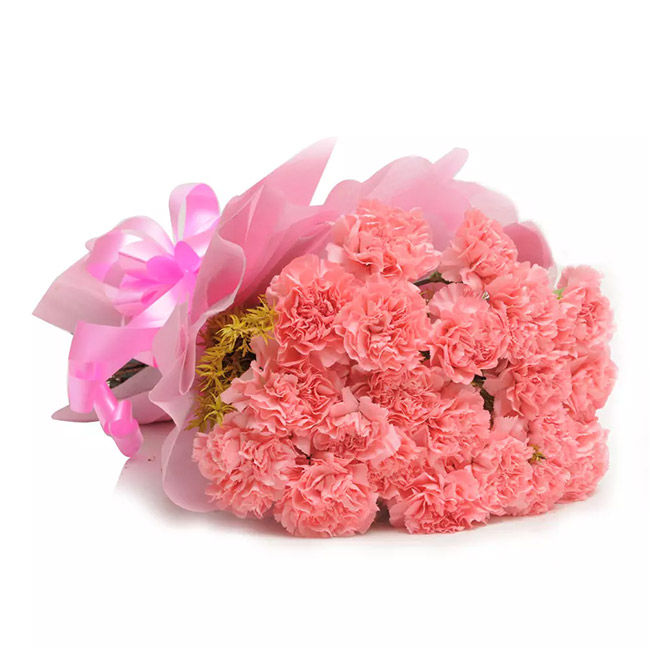 Carnations symbolize deep love, affection and admiration. Found in a wide range of colors, the pink shade of these blossoms symbolizes a mother's undying love. These flowers will make excellent birthday surprise gifts for moms that will send a huge rush of emotions inside her.
Lilies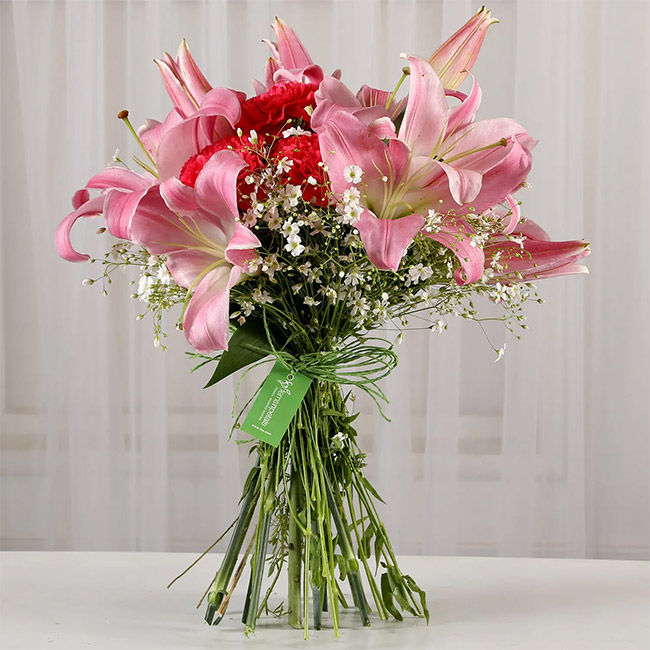 The perfect symbol of love, purity, fertility and unity, lilies are preferred for gifting mainly because of their attractive shape and sweet scent. Representing devotion and modesty, lilies are also famous worldwide as 30th-anniversary flowers. One can surprise their significant other with these gorgeous blossoms on the midnight of their anniversary.
Tulips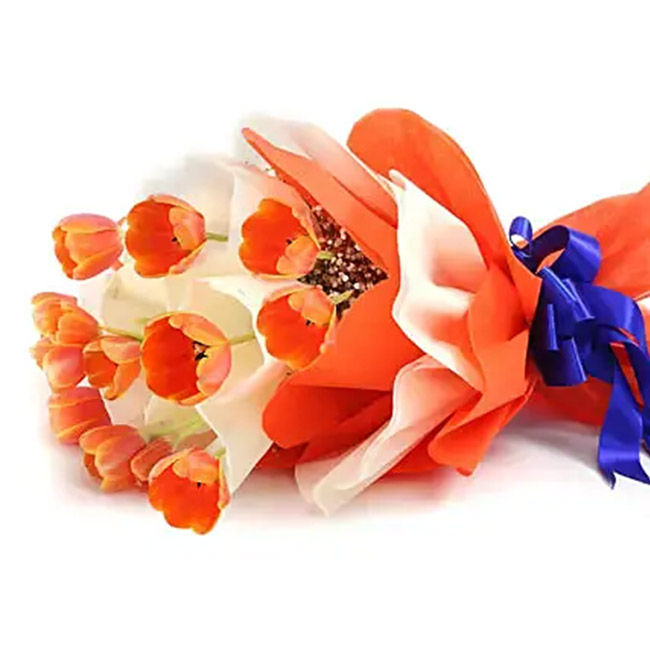 The symbol of perfect love, tulips come in different colors with their own significance. With their enchanting beauty and simplicity, they are sure to delight the recipient for any occasion. A fresh cut floral arrangement of yellow tulips will make a great gift to give a midnight birthday surprise to a dear friend.
Orchids
The striking, elegant and exotic orchids are the ancient symbol of love, luxury and beauty. The charm of these blossoms never fades away that always keep them in the good book of gift senders. A bunch of fresh cut white orchids makes an ideal last-minute birthday or anniversary gifts to surprise friends, family and loved ones.
How to order and get midnight delivery of flowers from Ferns N Petals?
Log in to our website by typing the URL www.fnp.com
Select the particular flower bouquet or arrangement and then choose a delivery date.
In the next step, choose the option of shipping method and avail midnight delivery at a charge of Rs. 250.
Choose the time slot available for midnight delivery of flowers, i.e., from 23:00 – 23:59 hrs.
Click on the 'Buy Now' tab. Next, there will be a pop up asking to add more products to make the gift more special. There will be gift options like greeting cards, chocolates, teddy bears, plants, etc. Either, choose the add-on gift as per the preference or decline the offer by clicking on 'continue without add-ons.'
In the next page, fill in the details like the recipient's name, email id, contact number, address, etc.
In the final step, make the payment using a credit card, debit card, net banking, UPI, Paytm, PayPal, and Amex ezeClick. Once the payment is done, there will be a message/mail confirming the order for the midnight delivery of flowers.