New Collection of Exclusive Rakhis Launched
Author:

Tanya Sood

Published:

25th July, 2019
Raksha Bandhan is the festival of love and protection and this beautiful festival is celebrated around the world. Raksha Bandhan means a knot of protection and is the celebration of a beautiful bond between brother and sister. Sisters tie the sacred thread- Rakhi to their brother's wrists, while brothers vow to protect their sisters for life.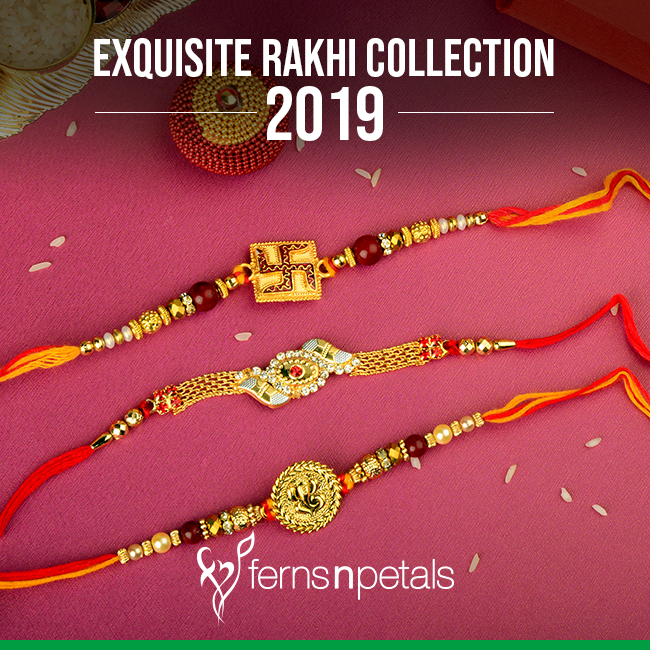 Celebrating such a special bond with your brother means you would want to tie the best Rakhi on your brother's wrist. Ferns N Petals has launched an exclusive Rakhi collection this year with some really beautiful and latest Rakhi designs.
Beautiful Rakhi Designs You Can Choose From
Designer Rakhis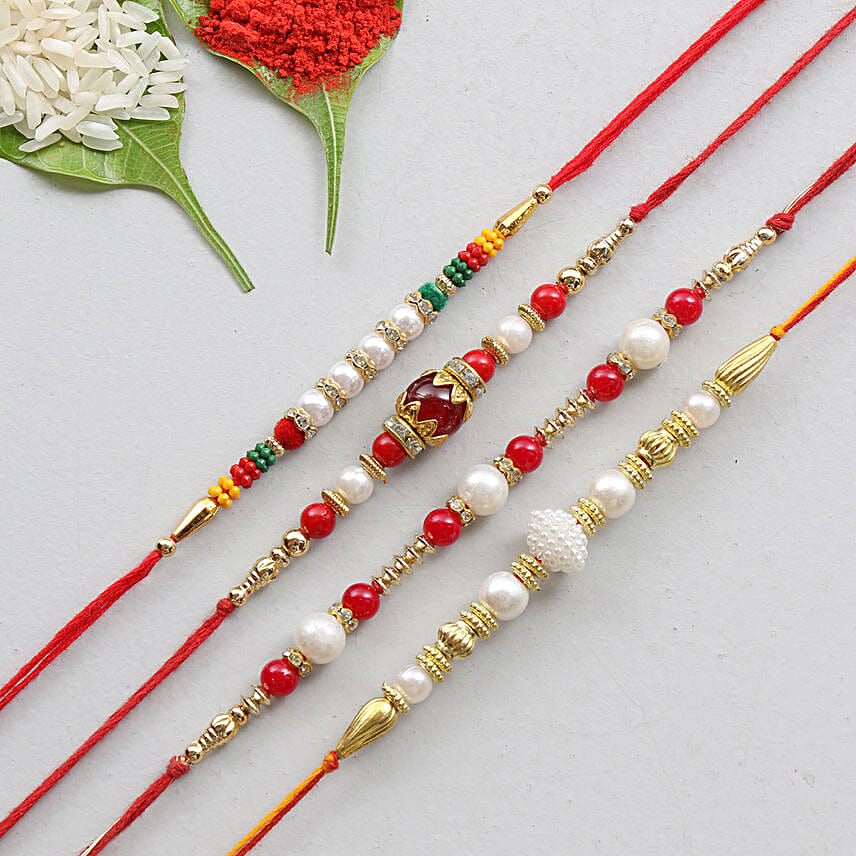 Simple yet elegant Rakhis with beautiful designs, these Rakhis come with a combo as well. There are various handcrafted designs made with beautiful beads, come with the bottles of roli and chawal.
Super Hero Rakhis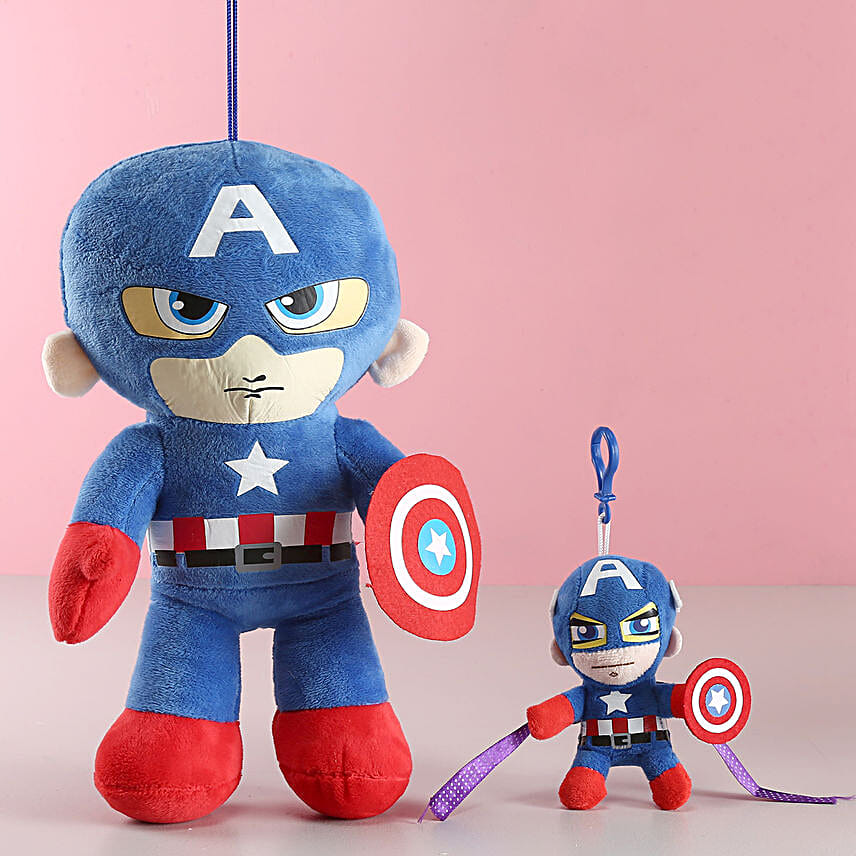 Ranging from Batman & Superman to Captain America & Bal Hanuman, Ferns N Petals has all these Rakhis. These are amazing for your brother if he loves superheroes or is a great marvel fan. It is also a great way of telling him that he is your superhero.
Rudraksha Rakhi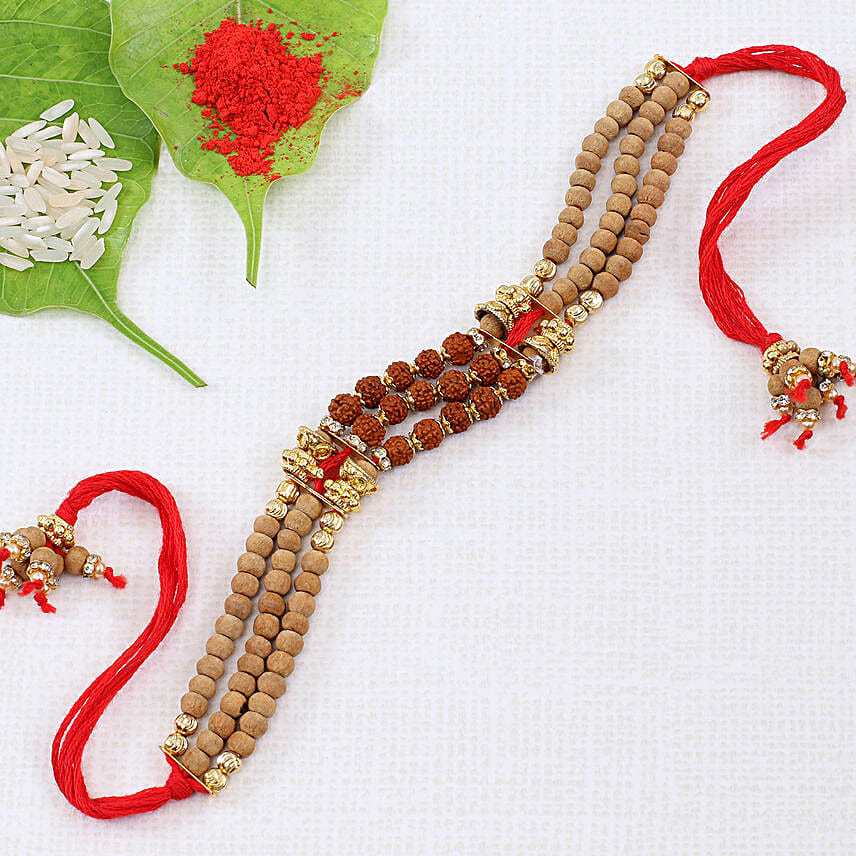 Did you know that Rudraksha helps in relieving stress? Many people say that wearing a Rudraksha helps achieve goals, and that is what you want for your brother. Wish your brother good luck for all his dreams.
Cartoon Rakhis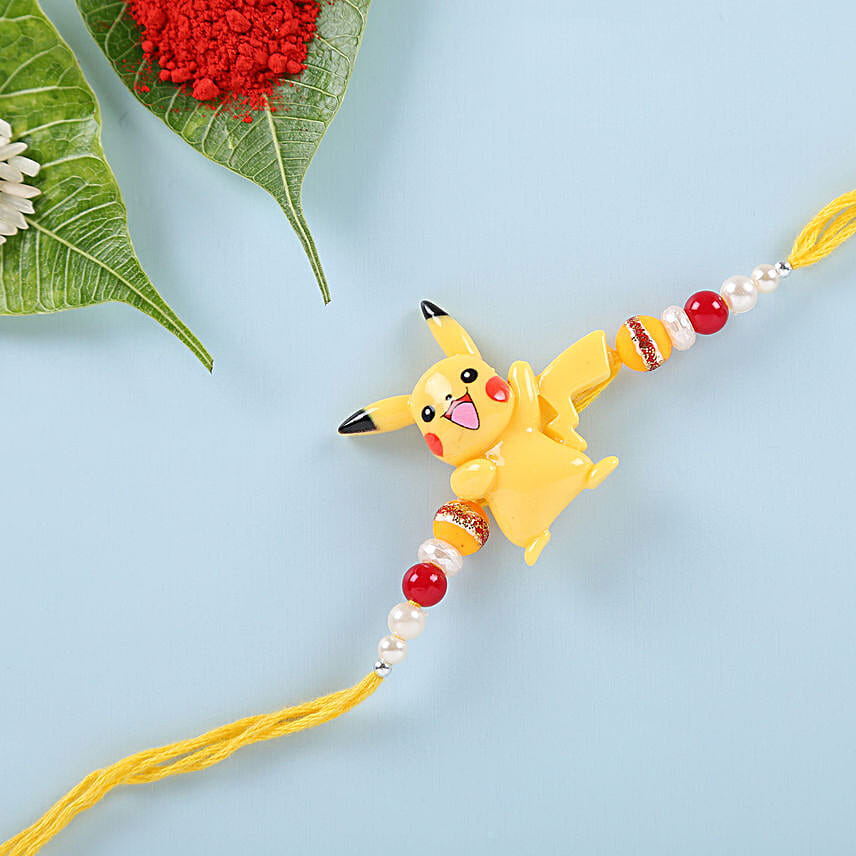 When it comes to cartoons, age is no bar. There are some amazing Rakhis like Pikachu Rakhi, Peppa the Pig Rakhi, Chhota Bheem Rakhi, Motu Patlu Rakhi, Mickey Mouse Rakhi and so much more. These Rakhis would be loved by kids and anyone who loves cartoons.
Lumba Rakhis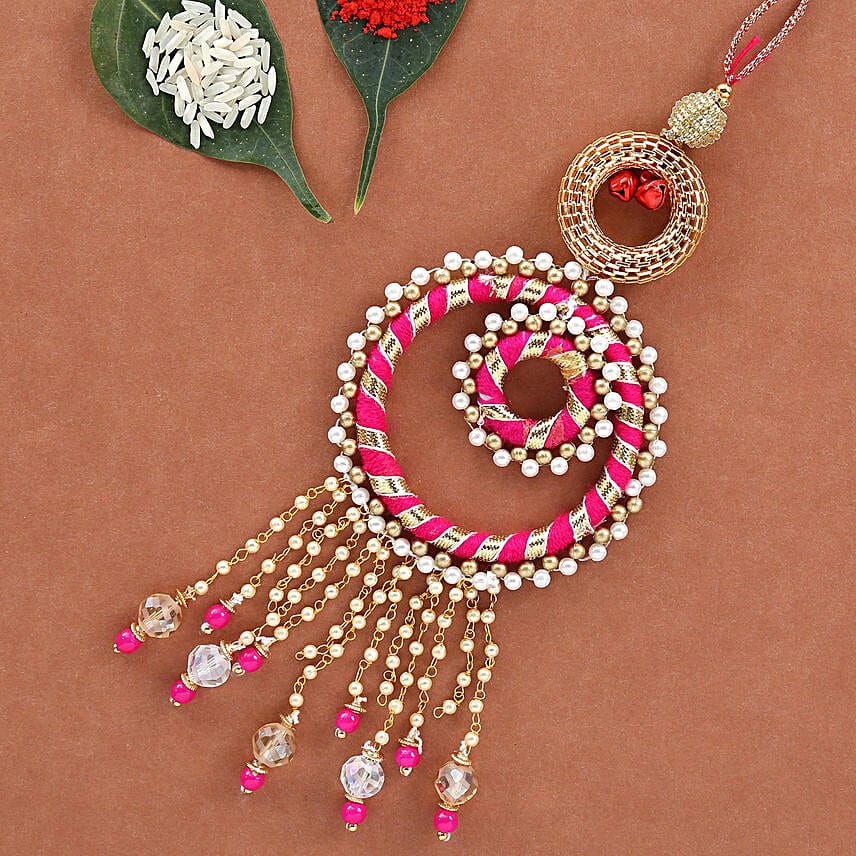 Lumba Rakhis celebrate the beautiful bond one has with their sister-in-law. Lumba Rakhi signifies the friendship you have with your bhabhi and wishing her an emotional & financial security in her married life.
Kundan Rakhis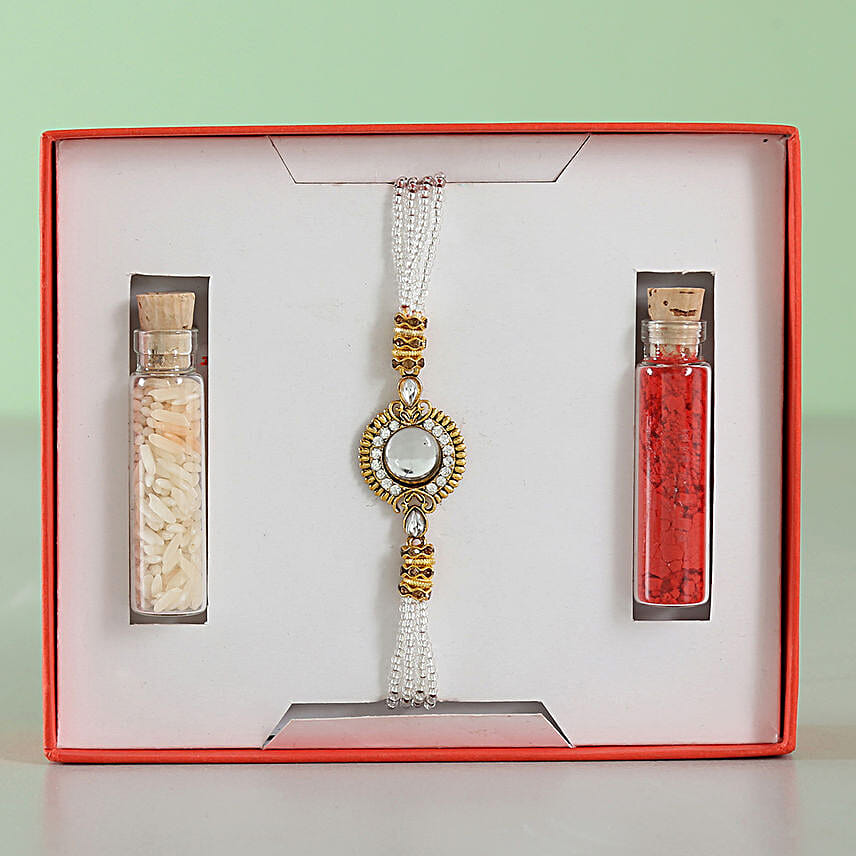 Tie a beautiful Kundan Rakhi signifying the beauty of your relationship. Studded with alluring stones and beads, these Kundan Rakhis are simply beautiful.
American Diamond Bracelet Rakhis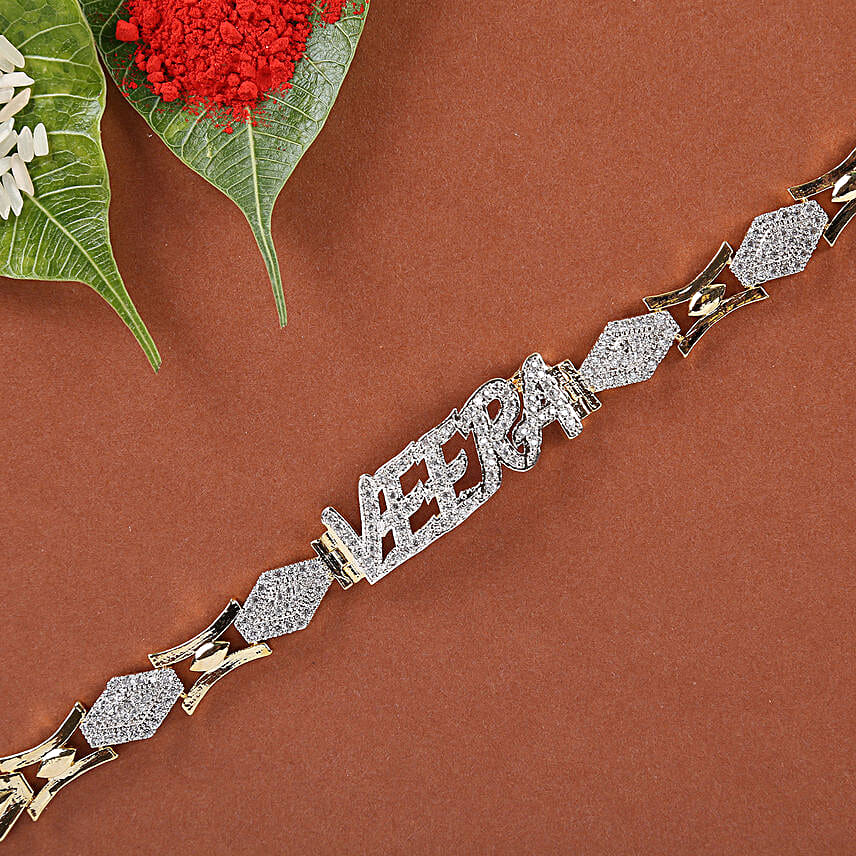 Studded with lustrous American Diamonds, these Rakhis are perfect to tell your brother that he is really precious to you. It is designed as a bracelet which means your brother can wear this Rakhi every day, and tell the world that he is proud to be your brother.
Spiritual Rakhis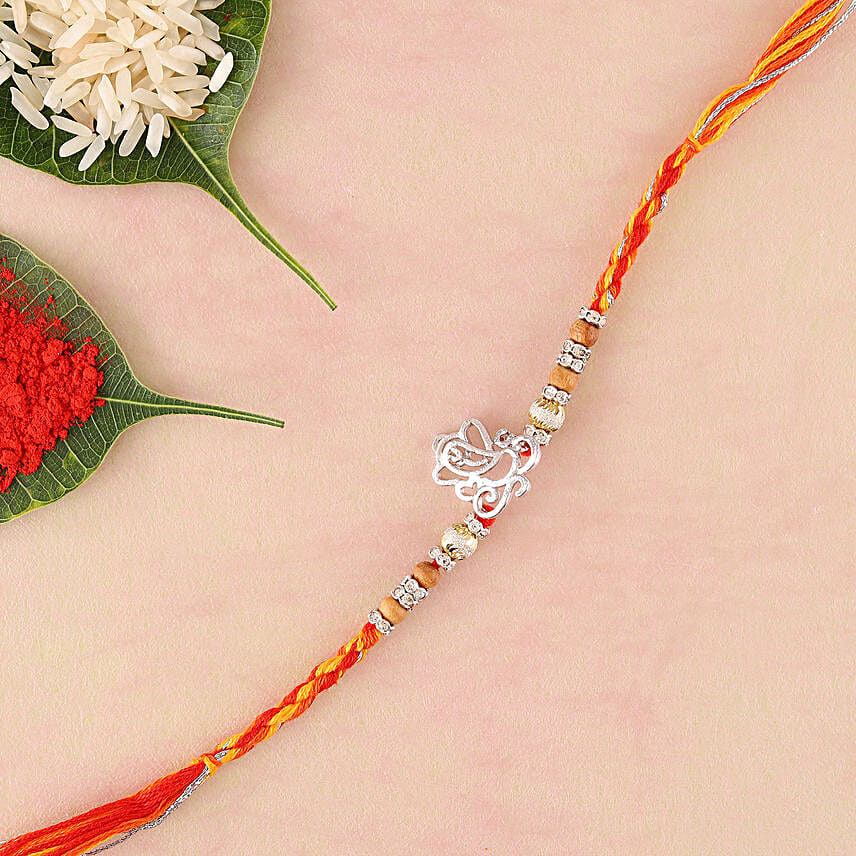 To embrace beliefs and religions, FNP has launched a collection of spiritual Rakhis. You can choose from Lord Ganesha, Swastika, Lord Shiva, Khatu Shyam Ji, Lord Krishna, Ik Onkar, and so much more. Tie these Rakhis on your brother's wrist, praying God to protect him from everything.
Zardosi Rakhis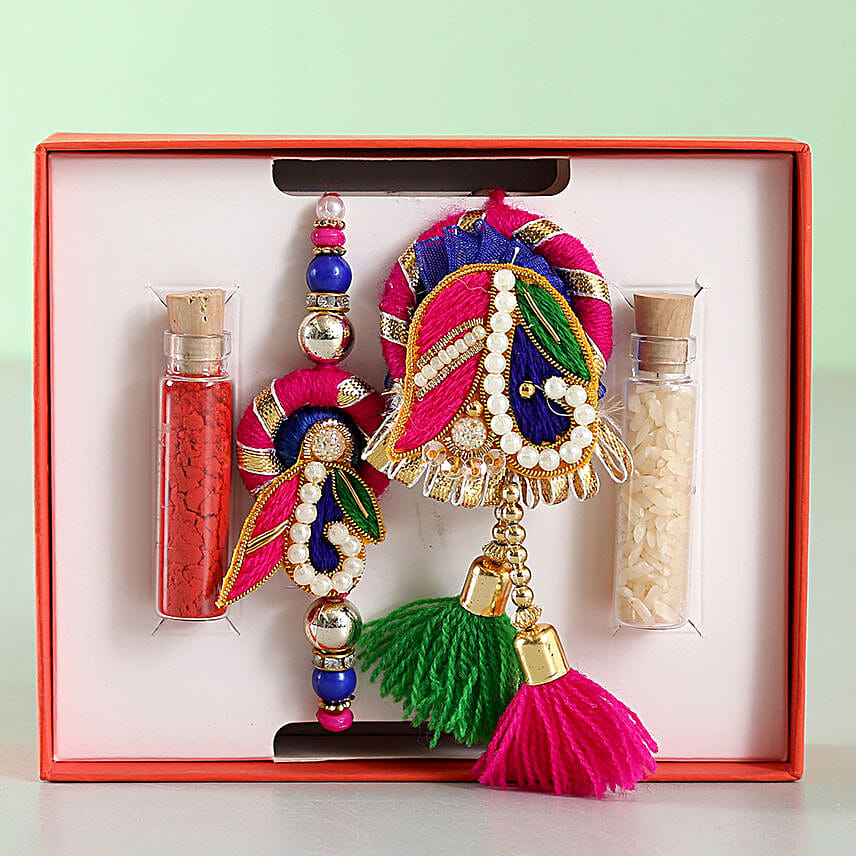 Beautiful hand embroidery and designs, this collection of zardosi Rakhis is breathtakingly beautiful. They are the perfect combination of tradition and fashion.
Silver & Gold Rakhis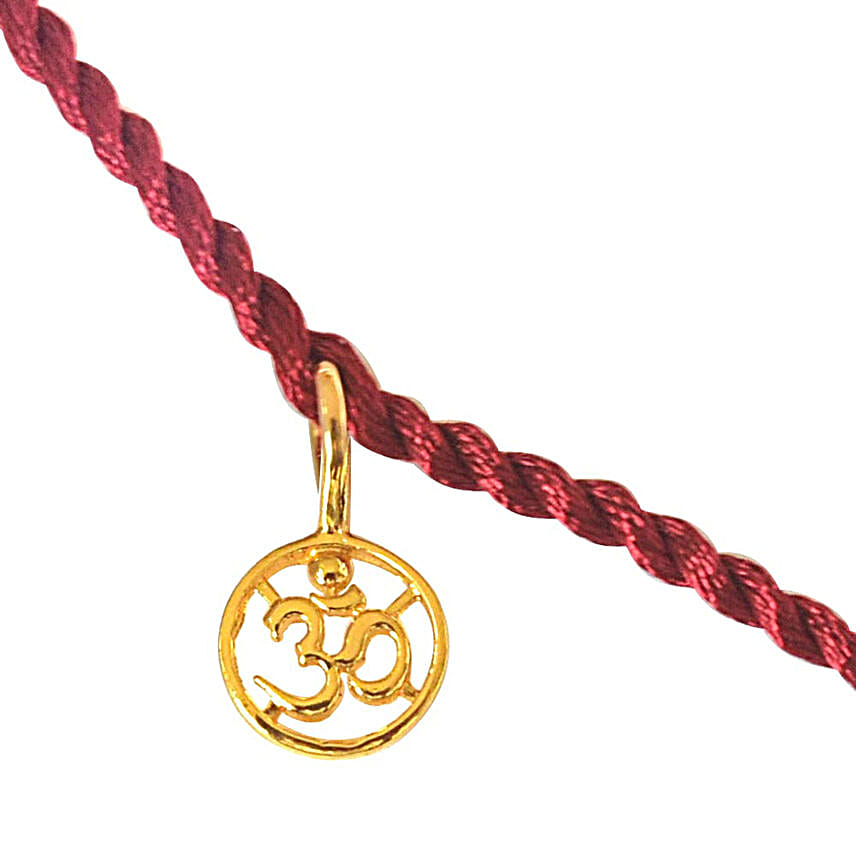 This latest collection has precious gold and silver Rakhis which are enchanting. These Rakhis can also be used as pendants after Raksha Bandhan, and are perfect to let your brother know that he is the most precious person in your life.
Unusual Rakhis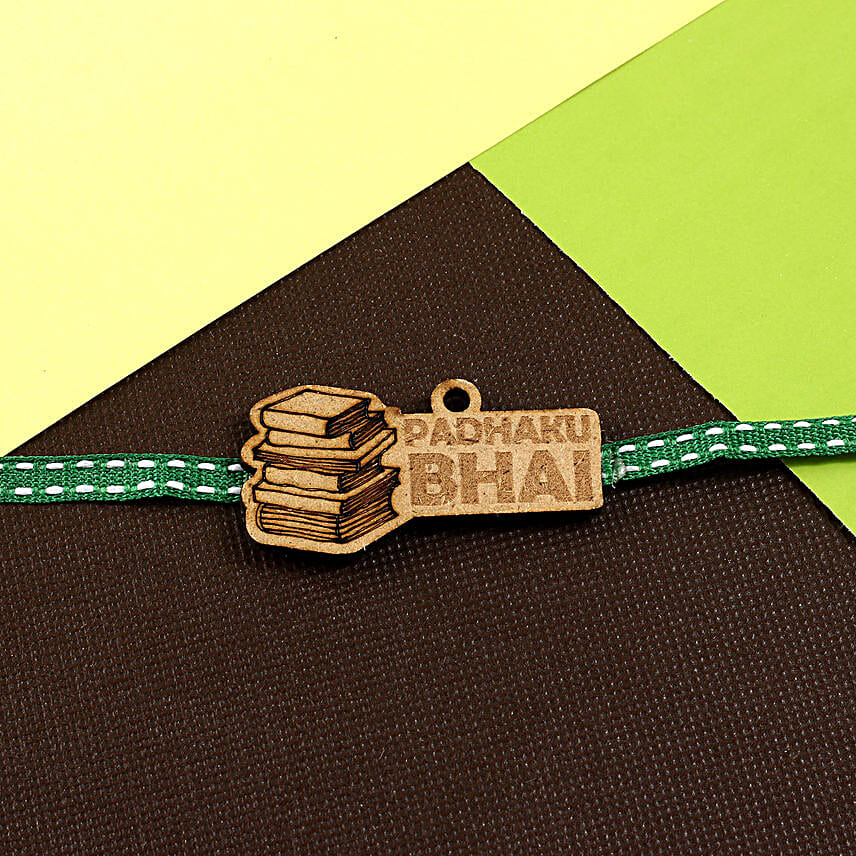 These Rakhis come are really quirky and come for all personality types like- selfie bro, Pyari fight wala bhai, bodybuilder bhai and so much more. Choose a Rakhi which suits your brother's personality and makes this Raksha Bandhan special for him.
Personalised Rakhis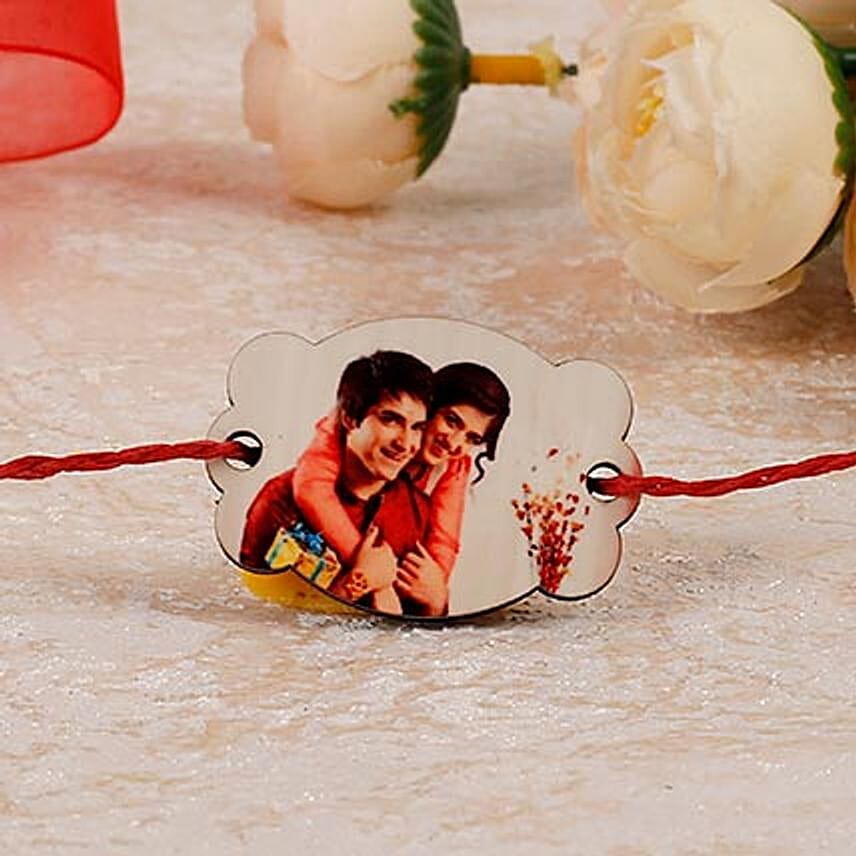 There is nothing more special than giving a personalised touch to gifts. You can get a childhood picture of you and your brother on the Rakhi and tie that on his wrist. He would love this surprise and cherish it forever.
These beautiful and elegant Rakhis would make the special festival of Raksha Bandhan even more memorable. Choose from Ferns N Petals Latest Rakhi Designs and make your brother feel loved.