Learn How To Get What You Want With Gift Lists
Author:

Rima Ghosh

Published:

17th June, 2019
Gifting is a part of every culture no matter where you are and no matter how long you stay. There is no dearth of special occasions and festivals. Every month comes with its set of birthdays, anniversaries, and housewarming events. Plus, there are some dates already marked on the calendar like Christmas, Diwali, Dusshera, Eid, or New Year. Hence, one ends up spending a considerable amount of time in finalizing gifts for friends and relatives. Some prefer to hit the local market and shopping malls while others prefer going online to shop for upcoming events.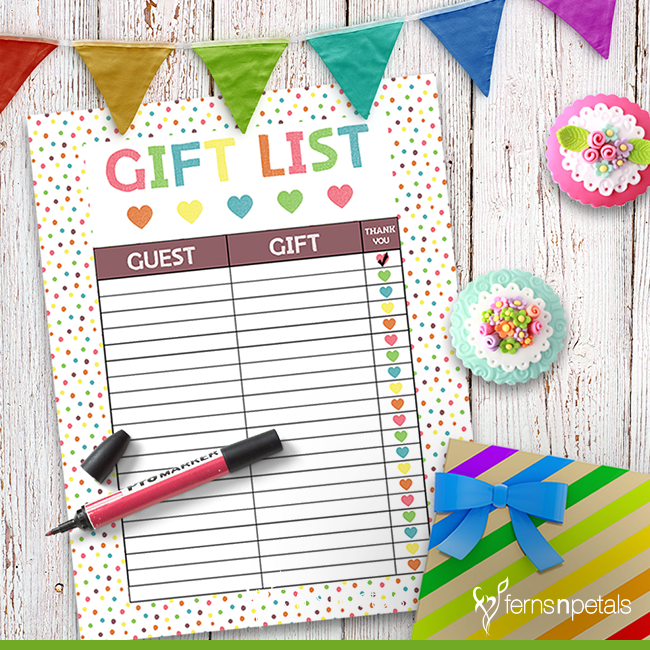 Why Gifts Are Important?
1. Gift giving plays an important role in binding people with more love.
2. This act of kindness touches people's hearts.
3. Giving a gift is a way of showing people that they are valuable.
4. Gifts also help spread happiness amongst people.
5. Gifts help people in creating everlasting memories.
6. Be it a family get-together for a Birthday, Anniversary, Diwali, or Christmas or a weekend party – gifts will always help in adding to the cheer.
7. Gifts are the simplest way of conveying the feelings of the heart. Be it "love & romance" or "thank you", or "good luck" – a suitable gift would help convey the feeling better.
8. The mind of the gift receiver fills up with gratitude towards the gift giver and plays a major role in strengthening or intensifying the bond between them.
General Thoughts Behind Selecting A Gift:
Firstly, the most important question that plays in the mind of people is "what should one gift?" The feeling that comes with a "gift" is of "surprise". The one to be gifted must be surprised with a gift but at the same time, the gift must be of some value or use.
Secondly, to know the choices or preferences of the gift receiver is also crucial while choosing a gift. One's friends or relatives must love the gift and treasure it.
Thirdly, the gifts received must not be something that are repeated. Otherwise the receiver tends to keep the best one while saving the rest for gifting to someone else.
Here, the practical solution could be a "Gift List". It is a thoughtful way of making the plan for any event more methodical. The one in whose honor a certain event is about to take place (bride/groom for wedding, birthday boy/girl, all family member for Thanksgiving, etc.) can prepare a Gift List. This gift list is required to be sent to friends, family, relatives, and other participants for specifying exactly which gift they are bringing. Now one can simply get gifts according to the list without repeating someone else's gift idea. Another bright side to this "gift list" is that anyone can get what they really want as a Birthday, Anniversary, Christmas, New Year, Diwali, Eid, or Housewarming gift from their loved ones.
What Are The Advantages of A Gift List?
1. The house won't be filled with undesirable things anymore.
2. The friends and relatives will get to know you in a better way.
3. The gift giver would have a peace of mind knowing that the gift would be appreciated by the receiver.
4. There is no repetition of the "same kind of gifts" as the gifts are planned.
5. A Gift List is a way more practical and calculated approach towards any celebration.
6. If the gift list is shared 2-3 months before- hand with the people, then, it is easier to keep the budget ready for a gift.
7. It is a time-saver for everyone for sure. When a gift list is provided, then, the time spent on both offline and online stores is less.

So, rather than expecting something fancy from a friend or relative, and getting disappointed with gifts later – it is advisable to use a"gift list" to let people know what you really want.