How to Choose The Right Rose for Every Occasion?
If you are looking for a rose for every single occasion, then you should make sure to know what each one means. There are different colors that should be used for weddings, funerals, romance, get well, thank you and more. Ensure that you are aware of which shades should be used so that you are expressing exactly what you want to.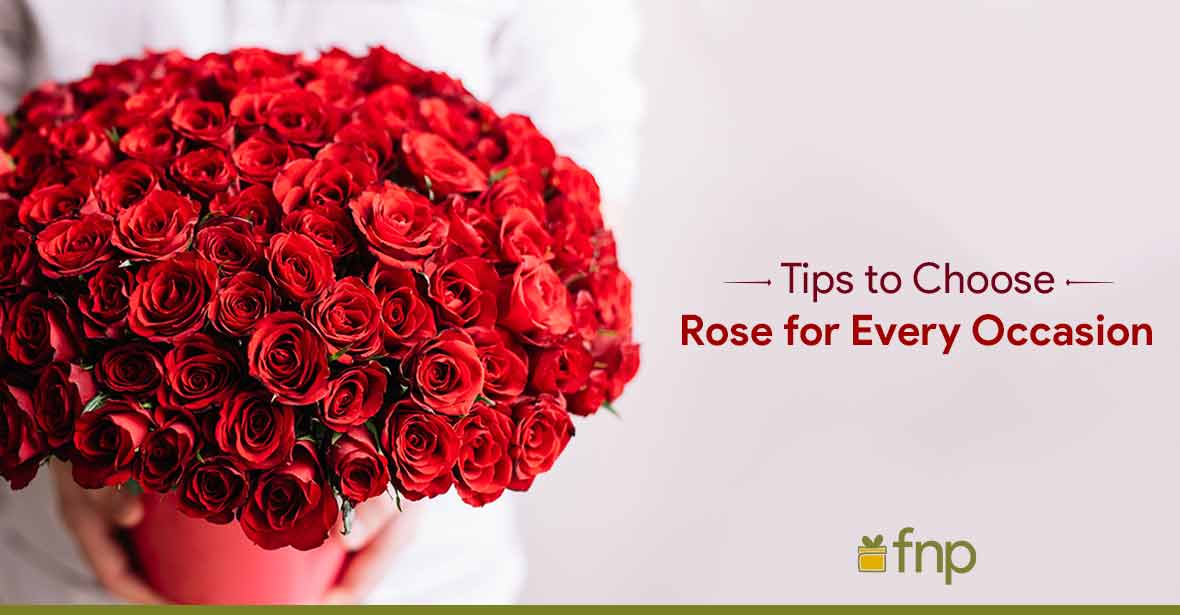 Romance
You might think that romance doesn't need to be explained, but the color that is chosen for romance and love is red. Red roses can be sent on any special day to your loved ones, including:
Anniversaries
Weddings
Valentine's Day
Birthday
Child's birth
Send your loved one a dozen roses in red or any other bright color. This is the best way to let them know that you are thinking of them and that you wanted to give them something special.
Sympathy
When you are sending roses to a funeral to show your sympathy, then you need to ensure that you aren't sending out the wrong message. Often, the muted and soft shades are best, such as:
Pink
White, which signifies reverence and honour
Blue
Yellow
Make sure that you are picking the perfect arrangement with the perfect shades
Mother's Day and Birthdays
If you want to give someone roses for their birthday or even for Mother's Day, then you go for the brightly colored ones. You can send yellow, red, blue and more, which are perfect for a friend or to make someone smile. Find out what color your mother loves and send her the roses in that shade.
Weddings
The norm for weddings is to use white roses in the bouquets, but these days people are expanding their choices. If you are looking for the traditional look, then you should go for white, which is the symbol of both purity and unity that are part of the bond of marriage. However, if you have another color in mind for your wedding, such as:
Pink
Red
Yellow
Blue
Purple
Orange
You can choose to use whatever colors you wish that would work well with others, especially if you are having various color schemes in the dresses and design.
Get Well
When you are sending flowers to someone who is sick to wish them well, then you should send flowers that are bright, vibrant and cheerful. This is the perfect way to let someone know you are wishing them well and put a smile on their face. You can choose a single color of roses or even multiple colors based on your preferences in your chosen setting. They can be sent with a stuffed toy or even some chocolates
You must ensure that you are picking the best suited colour for every occasion, so ensure that you know what a color signifies. If you are sending flowers to express condolence then choosing the muted or softer shades of roses is appropriate. However, if you wish to apologize to your loved one and patch up, then the brighter shades which create magic to bring in the happiness. After all, nobody in this universe can ever go wrong with the rightly picked roses to convey their truest feelings.