How to Choose the Perfect Gift for Someone Special?
Author:

Apeksha Rawat

Published:

3rd June, 2019
Saying 'I Love You' & 'Thank You' with gifts makes the gesture even more special. The sparkle in the eyes and the smile on the face that gifts bring are incomparable. While gifts spread happiness, choosing them for someone special is never easy. One has to apply a lot of thought to find that one perfect gift for that special someone, which can convey one's emotions truly.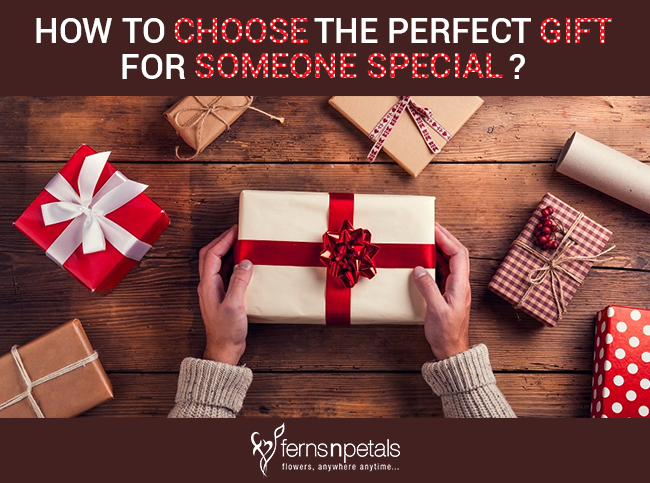 So how does one choose that special gift? There are a lot of factors to consider when buying a gift for someone. The most important being the occasion. Ranging from public to personal, there are several occasions that people love to celebrate with their friends and family. While choosing gifts for personal occasions, one needs to buy something that will leave an everlasting impression. Like the gifts for a baby shower should not only be thoughtful but also have a sentimental value attached to it. It should convey the wishes to the mother-to-be for a happy and healthy journey ahead. Similarly, the gifts for a bachelor party have to be quirky to add to the fun quotient of the event. Likewise, the gift for a housewarming occasion has to have that personal touch that adds to the charm of the new house.
Once we have decided upon the occasion, the next thing to consider is the recipient of the gift, where one needs to consider the age, gender and preferences of the recipient. Like, when buying gifts for parents, one needs to try and choose something thoughtful and useful. Movie tickets, engraved jewelry or holiday tickets to a hill station are some of the best gift ideas in terms of choosing a gift for parents. One can offer something romantic and exciting to their partner that keeps the flame of love burning in their relationship. Like, a one day ticket of freedom will allow one's partner to take a break from their busy schedule and do things that they wanted to do for a long time. One shares a strong and meaningful relationship with colleagues that help foster a positive work environment and propel their careers. The utility-oriented gifts are some of the best options to gift coworkers that can be put to daily use.
Now the next question arises how long should one take to decide the right gift? The amount of time people have in their hands plays a major role in deciding what they can possibly gift their loved ones. With enough time in hand, one can explore more related to the choices and preferences of their loved ones before buying something thoughtful for them. It will also help one to avail the best deals on their selected gifts. However, with the paucity of time, one can opt for utility gifts that may not be very unique but can turn out to be useful for the recipient in the long run. When one is running short of time, then last-minute orders can be made for gifts like flowers, cakes and chocolates to save the occasion and to strengthen the relationship.
The last but not the least is the budget decision. The budget allocation allows one to decide how much to spend to buy unique, thoughtful and long-lasting gifts that delight both the sender and the recipient. Gifting is a joy for both the sender and the receiver. However, one has to consider one's finances before actually going ahead and buying the gift. When finances are a constraint, budget gifts and good deals are something one should eye. At the same time, when money is not a constraint, one can actually indulge and buy premium gifts.
Selecting the perfect gift is an art that allows one to speak their heart out to their loved ones without even speaking a word. This is how impactful gifting can be in strengthening relationships. So, if one is thinking of investing in their relationships they should inspect their gifting choices carefully against the above-mentioned criteria and learn to master the art of gifting in the long run.