How to add a Personalised Touch to Plants?
Author:

Tanya Sood

Published:

25th September, 2019
Choosing a gift is tough. While choosing a gift, one needs to be sure that the gift is thoughtful, portrays the emotion one wants to convey, and at the same time be useful & loved by the recipient. Choosing a personalised gift may convey your emotion, but may or may not turn out to be useful for the recipient. One may think of gifting a plant, but would there be any sentimental value attached to the plant or a memory?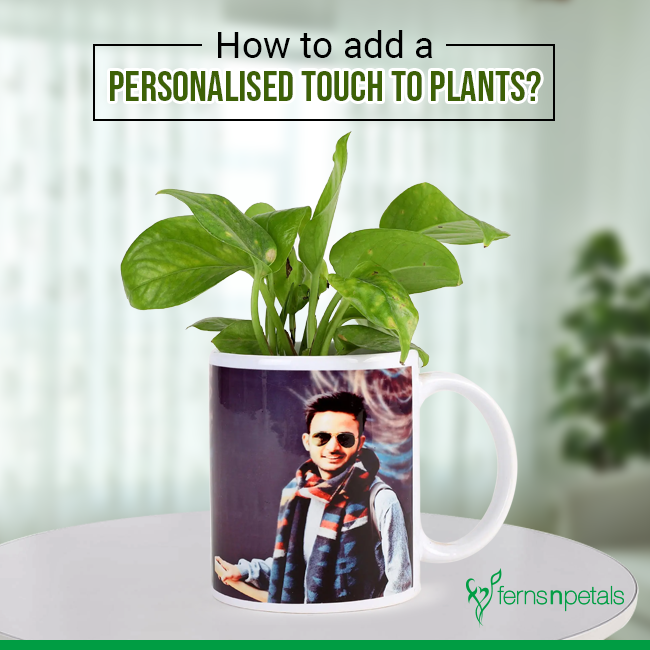 A simple solution to that would be gifting personalised plants, meaning plants in personalised plant pots.
How Do Personalised Plant Gifting Work?
Personalised plants can be gifted on various occasions, from birthdays to Diwali. Ferns N Petals offers various patterns of personalised plant pots which express different emotions.
Wishing Birthday With Plants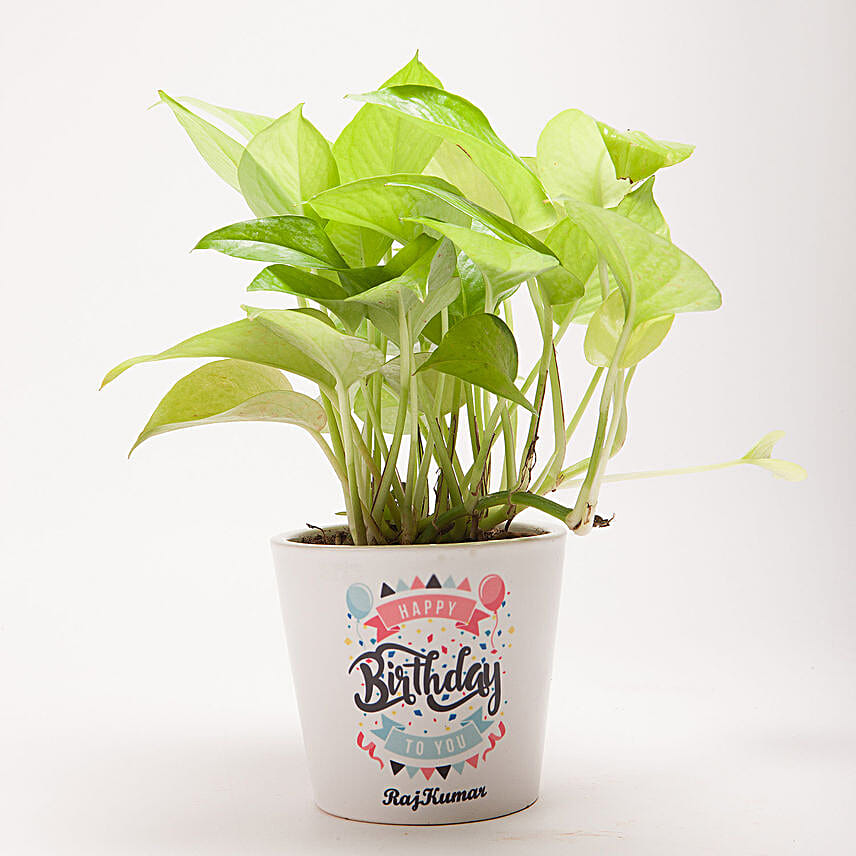 You can make your birthday wish personalised with a green plant indicating you want a fruitful and happy year for the recipient, with a birthday message printed with your name on the pot.
Telling Your Mom She is Awesome
You can send a message to your mom, letting her know how awesome she is. With your name on the pot, your sibling can't steal the credit. Every time your mom will look at the plant, it will remind how much you appreciate her.
Superhero Of Your Life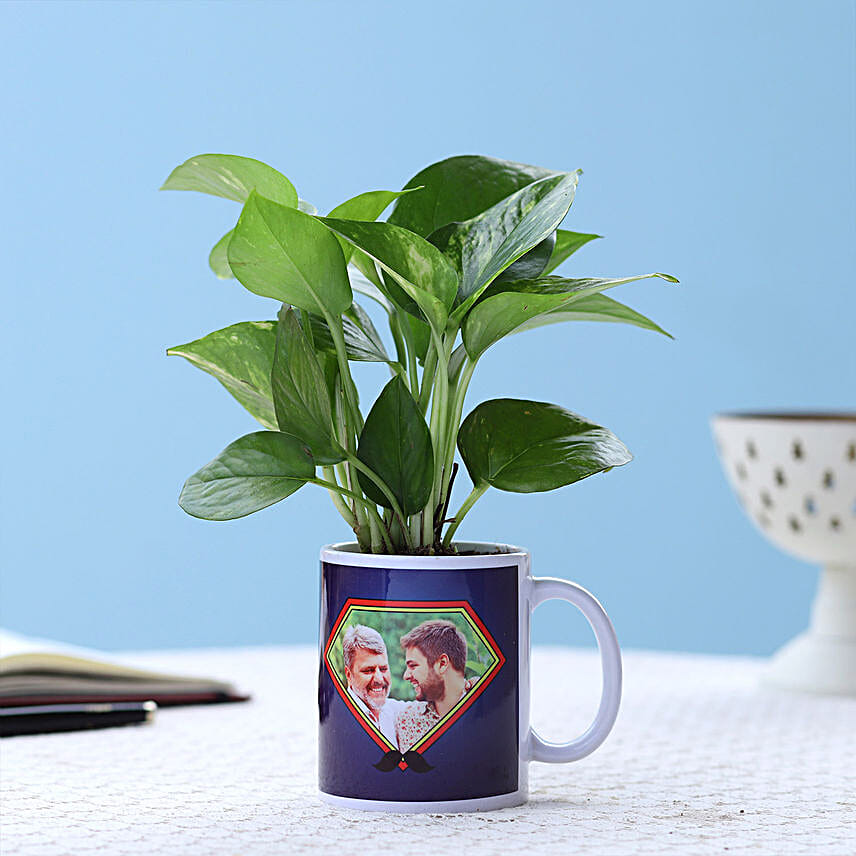 Getting a picture of your dad in a superhero symbol printed on a pot, to tell him he is the superhero of your life. This tells you to want a long and healthy like for your superhero.
Telling Someone You Love Them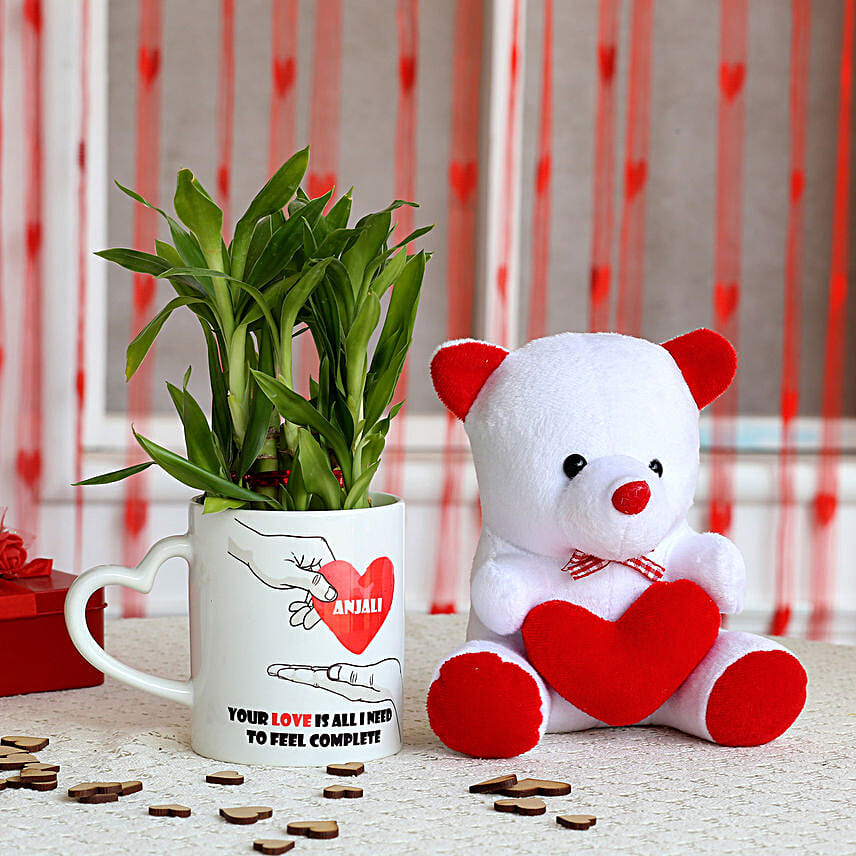 While expressing your love, sensitivity and personalisation are important. Gifting a plant to letting the love of your life with a personalised touch is not only a thoughtful gift, but shows how secure you feel with them.
Anniversary Wishes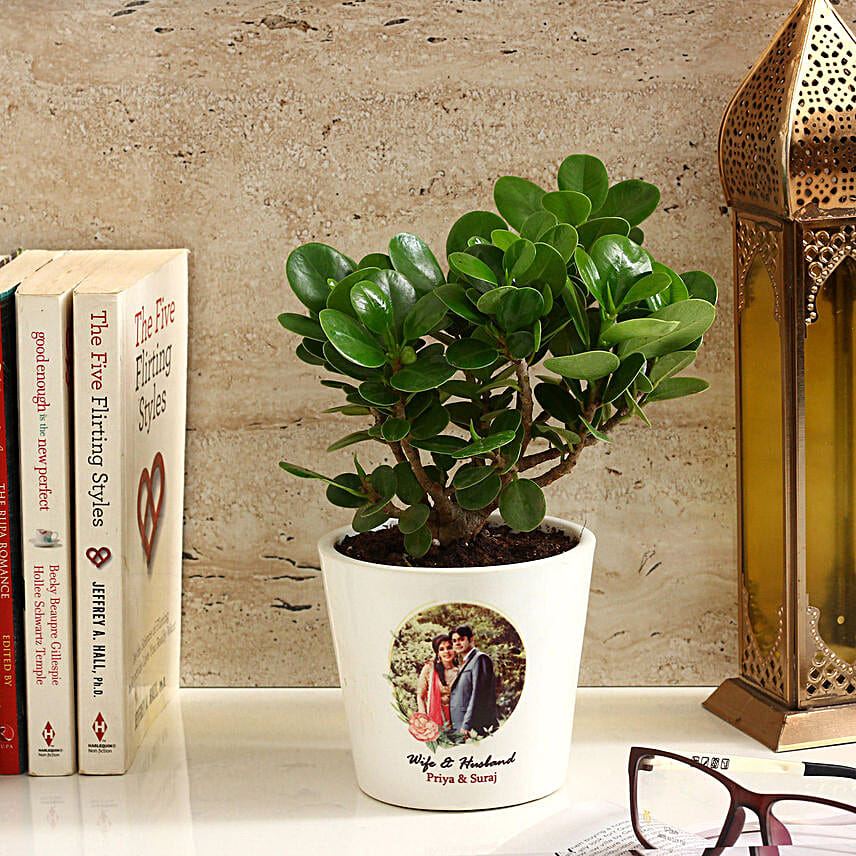 Anniversary is a celebration of the strengthening bond of love. Wish the lovely couple anniversary with beautiful greens potted in a personalised pot. This symbolizes good luck and good health.
For Memories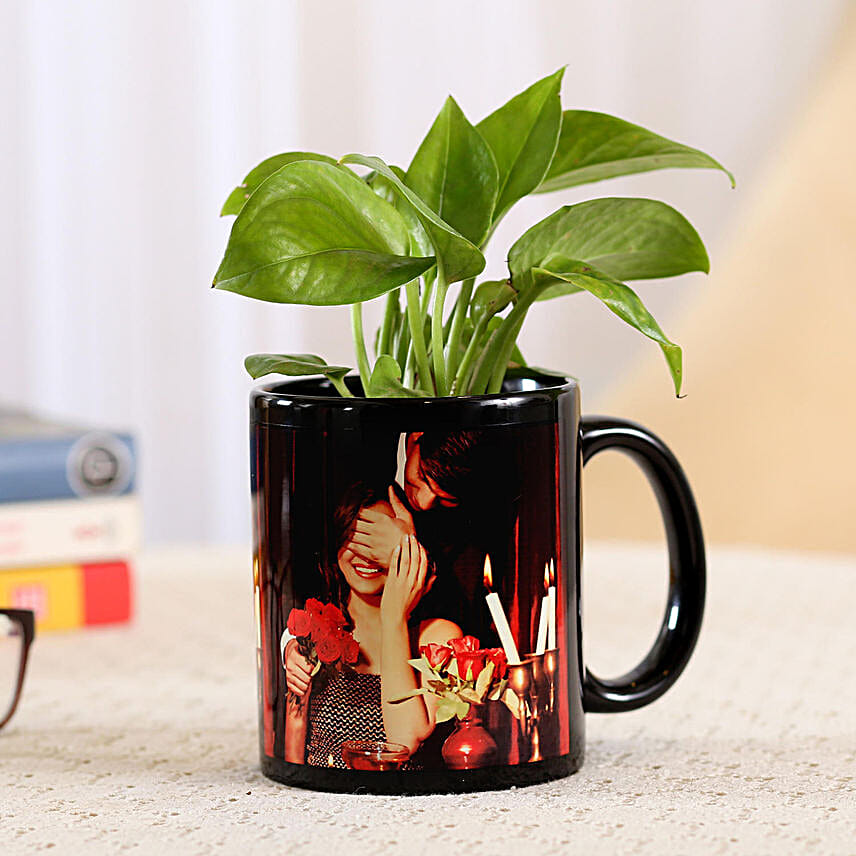 Getting a picture printed on the plant pot makes a perfect gift. Plant for good health, memories for love, and the pot always remain even after the plant has dried out.
Why To Gift Personalised Plants?
Unique Gift- It is a unique gift which allows you to be creative, thoughtful, andis a flawless expression of care.
Useful- A plant is always is a useful gift. They are good for your health, bring in luck, and make as a beautiful home décor items.
Reasonable- Plants in a personalised pot is a complete package, as they are very reasonable and have the worth for money.
Occasions- A personalised plant pot can be gifted on any occasion.
Special Gifts- They make the person at the receiving end special, as the gift shows that you put an effort into the gift.
Long Lasting- These are long lasting gifts, as plants live for long and even after the plant withers away, the pot has a memory and can be reused for potting or other purposes.
Plants Online- With Ferns N Petals, you can send a personalised plant to anyone without being worried about the location. For someone who lives in a different city, you're sending them memories and care together.
Perfect for Plant Lovers- If someone loves plants, it is a great gift for them.