Best Cakes For Any Occasion Starting At 499
Author:

Apeksha Rawat

Published:

5th June, 2019
A famous quote from Julia Child says, "A party without cake is just a meeting." There is no bigger truth than that. Any special occasion becomes more pleasurable with the addition of a delicious cake. Every celebration brings the desire of relishing taste buds with lip-smacking cakes. Be it a kid or an adult, everyone expects a cake at a party.
Cakes are the sweet yummy treats that can turn an ordinary party into a fun-filled event. Prepared with the basic ingredients of flour, sugar, eggs, milk and baking powder, cakes are the heavenly treats that help one create sweet memories with their loved ones. As they say, one cannot buy happiness for their dear ones but one can actually buy a delectable cake that will surely delight their hearts. Ferns N Petals offers a wide range of flavored cakes for every occasion starting at the minimal price of 499.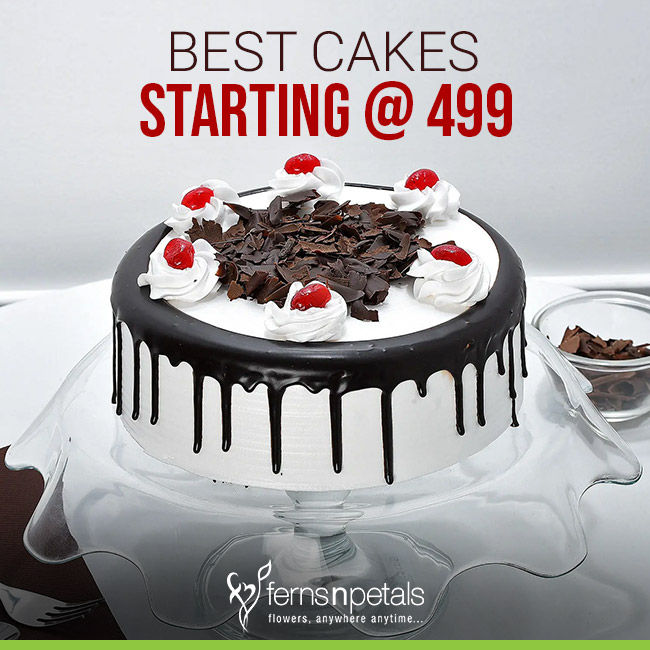 Take a look at these lovely, fluffy and drool-worthy cakes to celebrate birthdays, anniversaries and special occasions.
Cream Vanilla Fruit Cake
When one is looking for a delectable cake for birthday celebration, this creamy cake with vanilla icing guarantees a fun time ahead. Light and sweet but rich in flavor, the cake is garnished with chunks of fresh fruits on top and almond flakes on the sides. The cake will be a huge hit among the health freaks and will nourish their body along with tickling the taste buds. This birthday cake price is just 799 and would make birthday celebrations more fun and enjoyable at an affordable price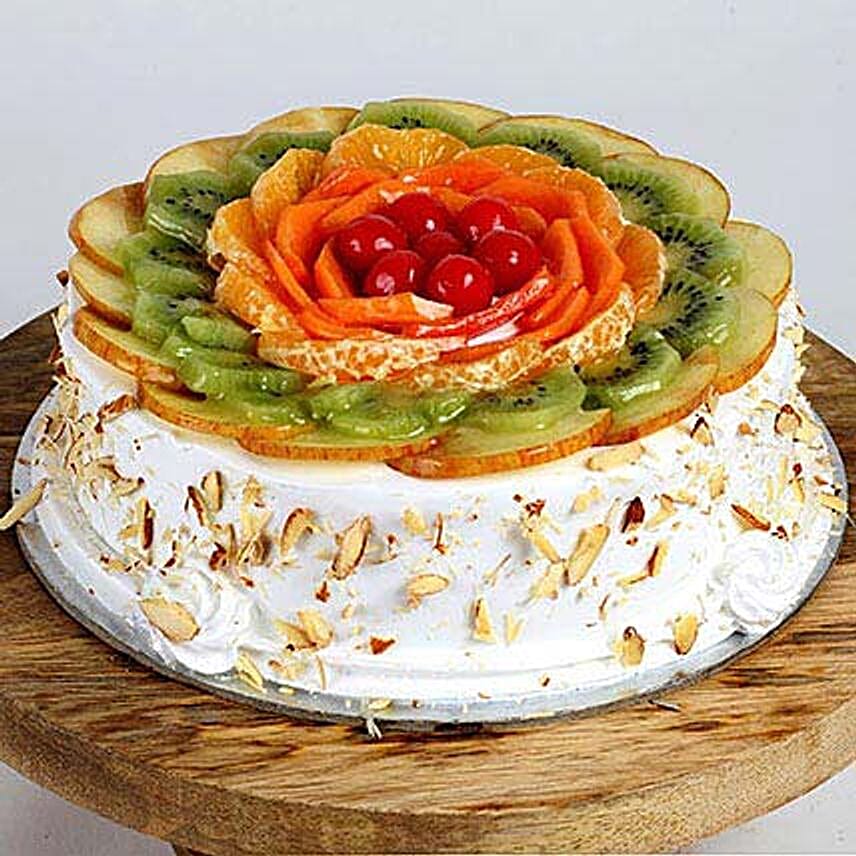 Heart-shaped Truffle Cake
This heart-shaped truffle cake is specially crafted for those who want a cake to offer to someone close to their heart. The perfect amalgamation of chocolate truffle and heart shape makes this enticing cake absolutely perfect for the romantic occasion of Valentine's Day. With each bite, one can unfold the taste of bittersweet chocolate and rich chocolate ganache. Indulging in this tender, lip-smacking truffle cake will truly flatter one's senses.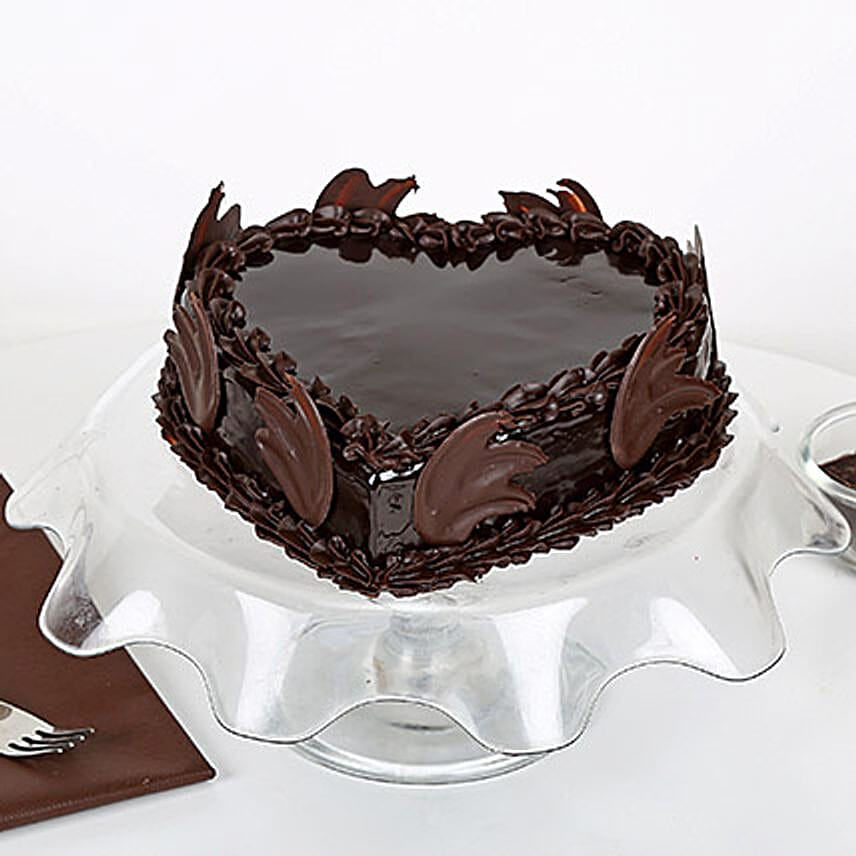 Black Forest Cherries Cream Cake
This Black Forest cake is a combination of chocolate cake layers with cherries, cherry liqueur and whipped cream frosting. Perfect for every small or big celebration, this cake is beautifully decorated with choco flakes and garnished with cherries on top. The cake looks so gorgeous that one cannot stop themselves from having a bite. This black forest cake price is only Rupees 749 and can make any celebration feel grand.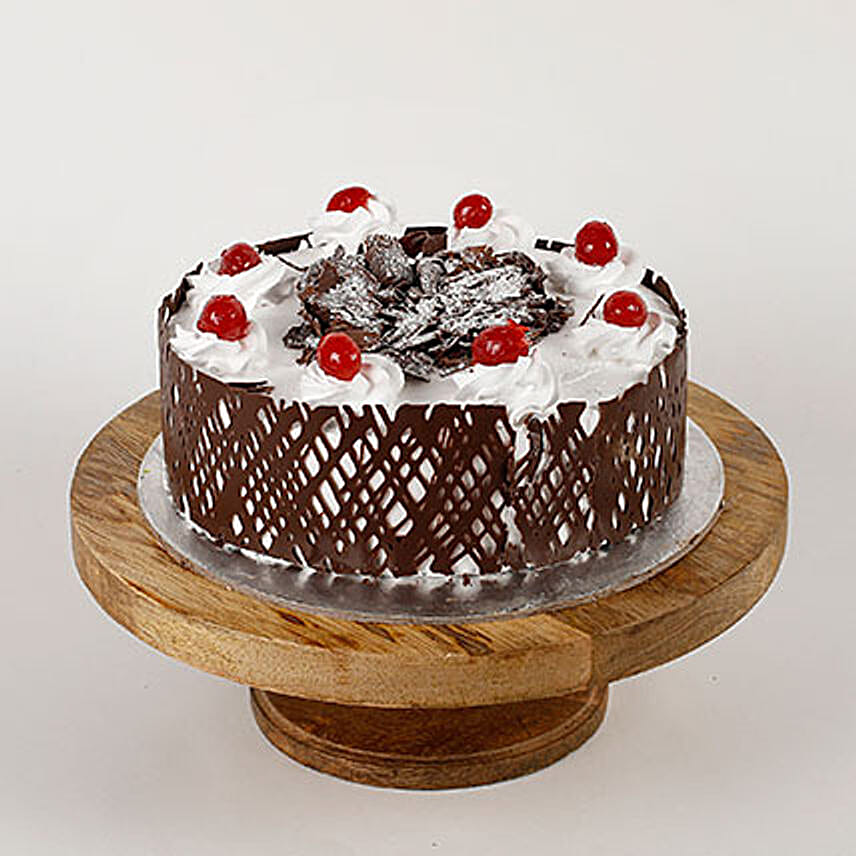 Kit Kat Cake
This luscious Kit Kat cake decorated with colorful gems on the top is a perfect gourmet gift for any joyous occasion, be it the anniversary, Mother's Day, Father's Day or Friendship Day. The heavenly flavor of chocolate cream along with the Kit Kats and gems will be an absolute treat for all the chocolate lovers out there. This amazing chocolate cake is pure love at first sight that one simply cannot resist and would love to indulge themselves with.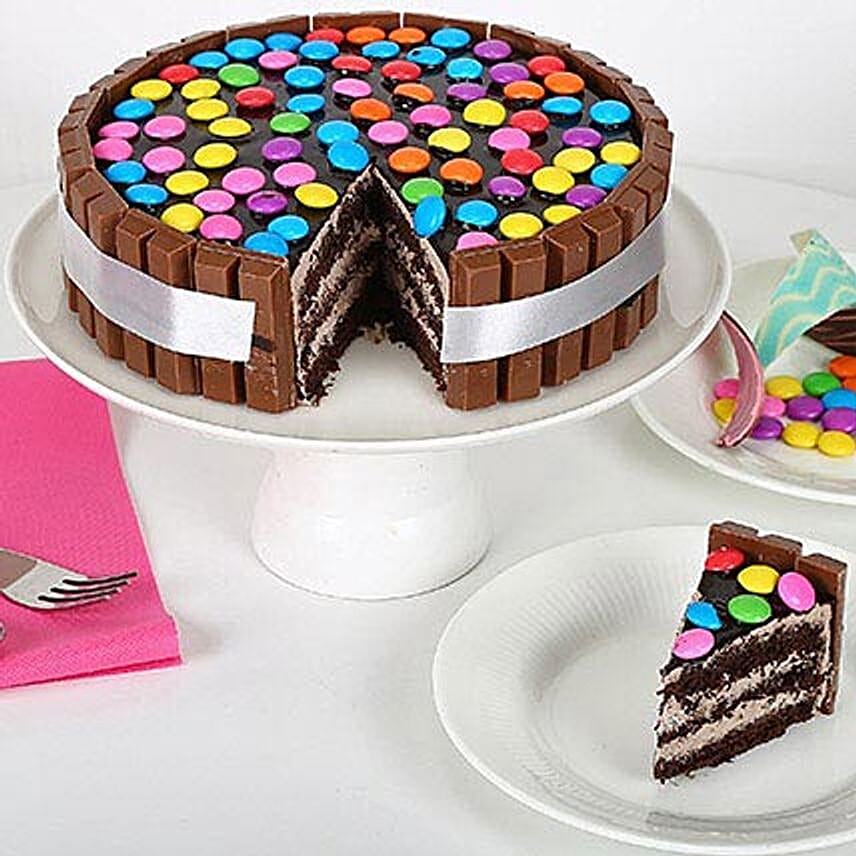 Mango Cake
The Mango cake is a perfect summer cake for a get-together or any festival celebration. This fluffy and delicious cake is topped with mango pulp and cream layer frosting. Overflowing with fresh mango flavored syrup, the cake tastes as good as it looks. It is an absolute treat for the mango loving souls and will gratify their taste buds in every bite.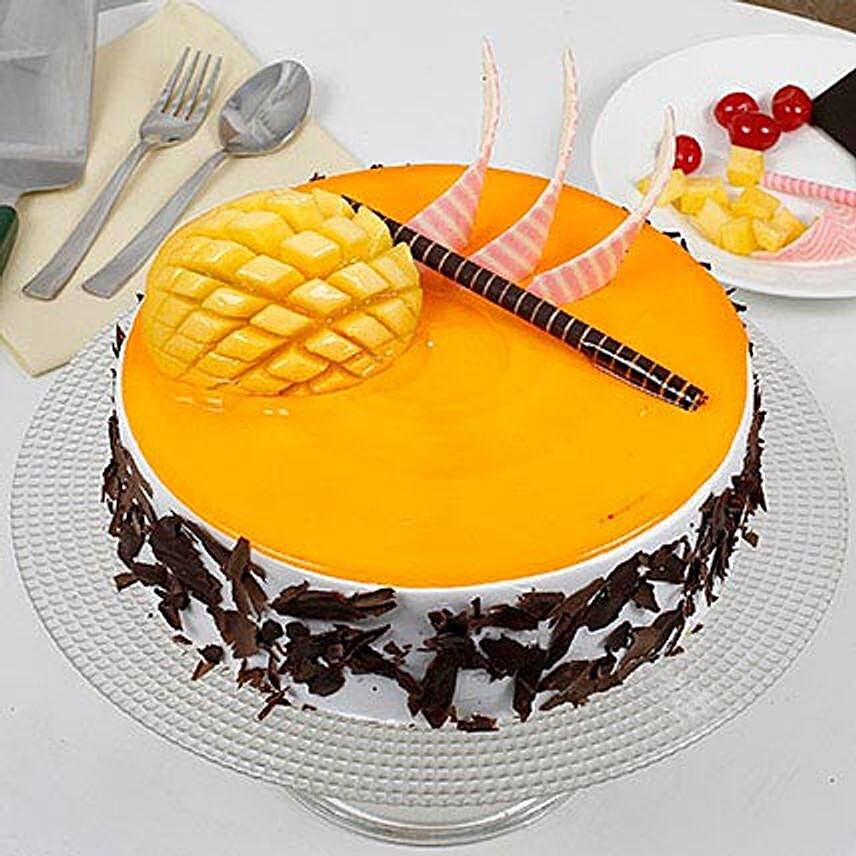 Cakes are synonyms for love, sweetness and happiness. With these devilishly good cakes, one can add a happy flavor to their celebrations and help everyone present enjoy the most