Is the lockdown stress getting to your nerves? What if we tell you that we have a calming solution for it. Currently, you must be feeling ' Zindagi barbaad hogyi' but wait for a while and keep reading on to know the perfect greens that you can bring home. Surrounding yourself with plants is a great way of releasing stress and becoming a calmer person. Our indoor plants have soothing properties and will also brighten up your home decor. Take a stroll through our list of top plants to surround yourself with during lockdown and bid adieu to stress, anxiety and negative vibes!
Jade Plant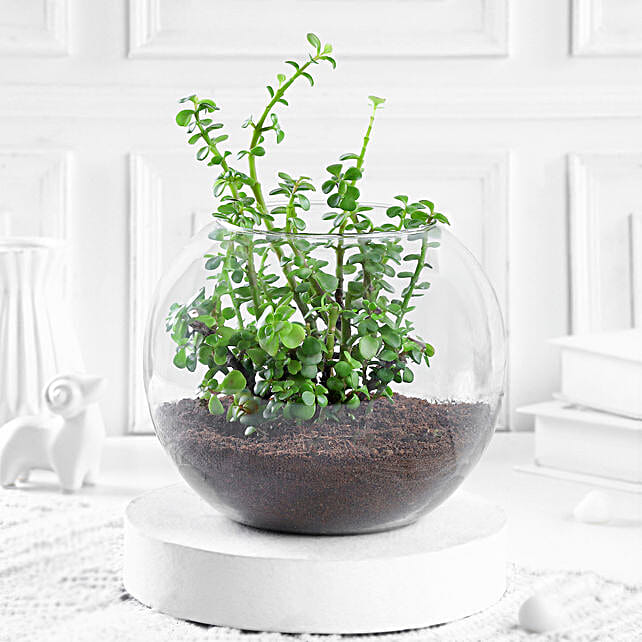 The Jade plant will bring a lot of positivity and beauty to your home with its emerald green leaves. It is a low-maintenance plant and is perfect for all new plant parents.
Money Plant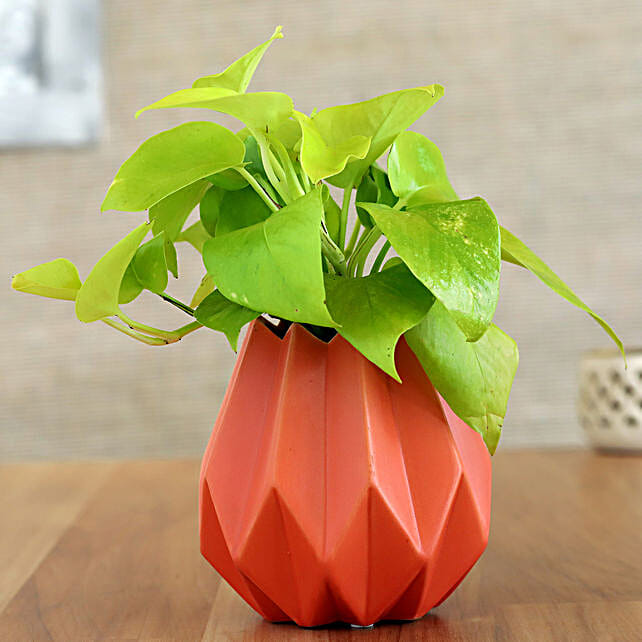 The name says it all. Money Plant thrives in indirect sunlight and has high survival rates. This beautiful plant will bring good luck and prosperity to your home.
Boston Fern Plant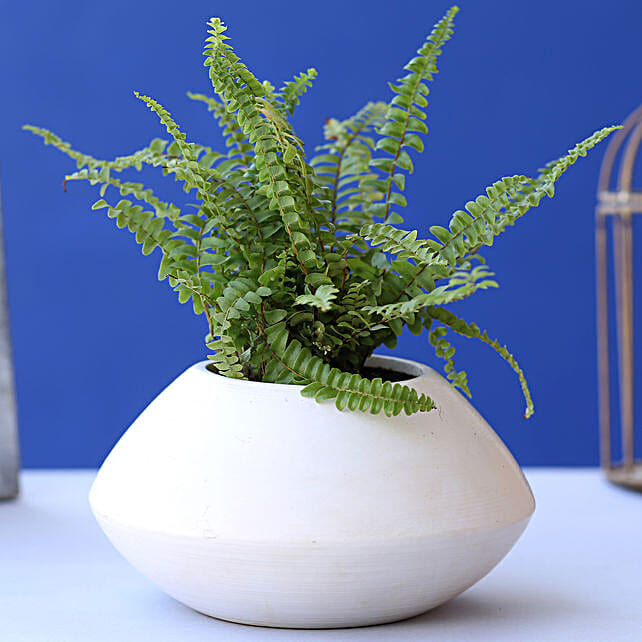 The gorgeous leaves and green hue of Boston Fern will instantly calm you down. Place it near your workstation and if you are stressed related to work, then spend some time with it.
Areca Palm Plant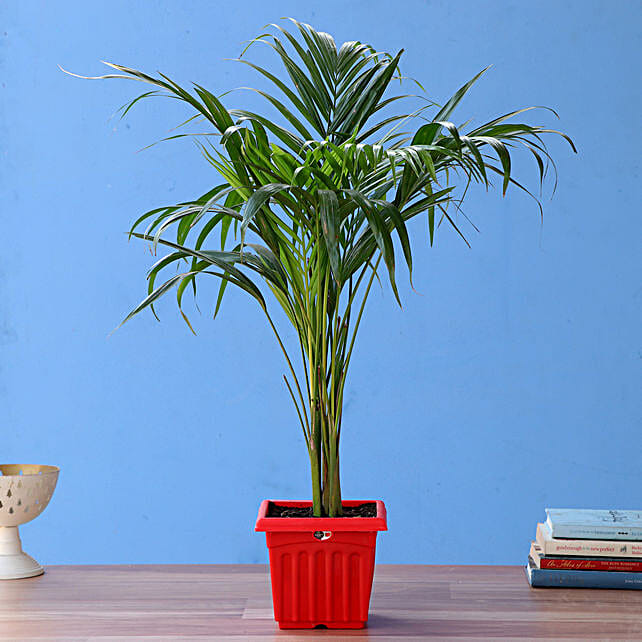 The sleek and shiny leaves of the Areca Palm plant is a treat to the eyes. The plant will indeed bring a smile to your face while it's blooming with all the attention you are giving it.
Aloe Vera Plant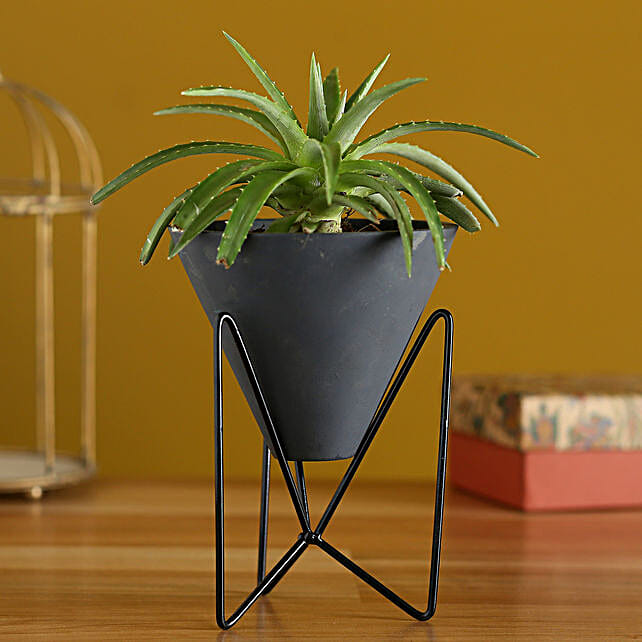 Are you worried about pimples or weight loss?  Make the most of Lockdown and clear up your skin and lose those extra kilos by bringing Aloe Vera Plant home. It can thrive in neglect and has healing properties.
Lucky Bamboo Plant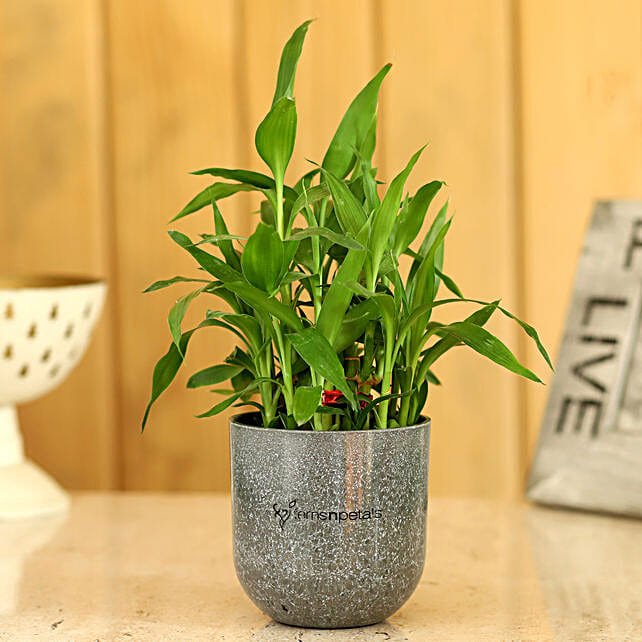 According to Feng Shui, Lucky Bamboo brings good luck and while you are in lockdown, you need it. You can grow it in water or soil and enjoy its company.
Peace Lily Plant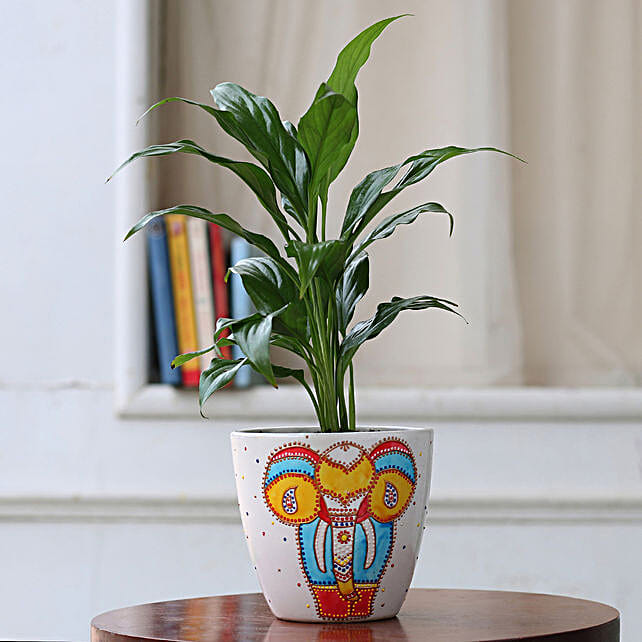 The ravishing flower that blooms on a Peace lily plant is a treat to sore eyes. Known for spreading positivity, this plant is made for bringing a smile to your face.
Snake Plant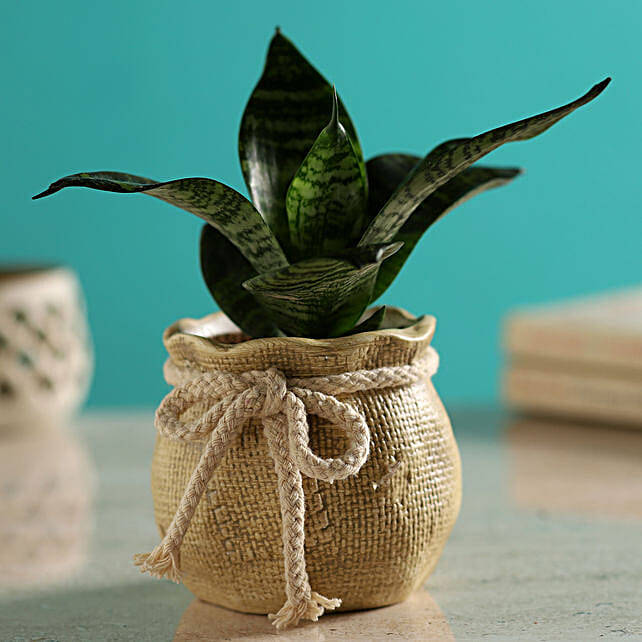 From purifying the air to protecting you from negative energy, Snake Plant can do everything. Just bring it home and be friends with a green plant that takes care of you.
Syngonium Plant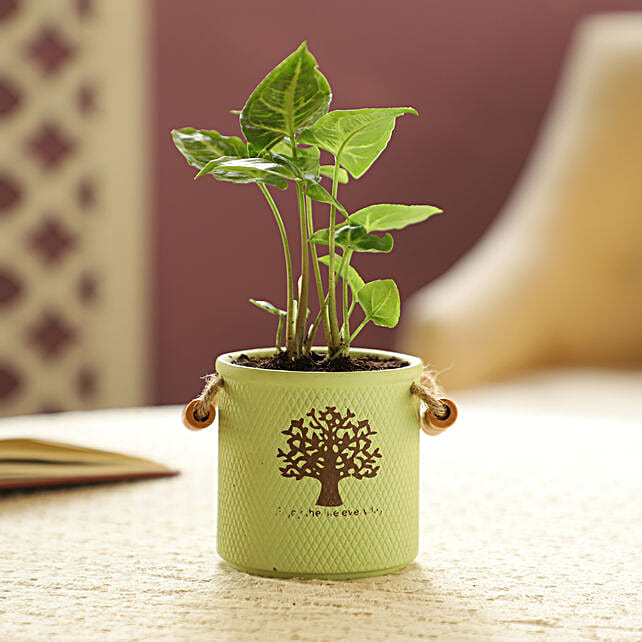 A vibrant planter with a Syngonium plant is suitable for your work desk or Zen corner as it purifies the air and brightens your mood.
Ficus Plant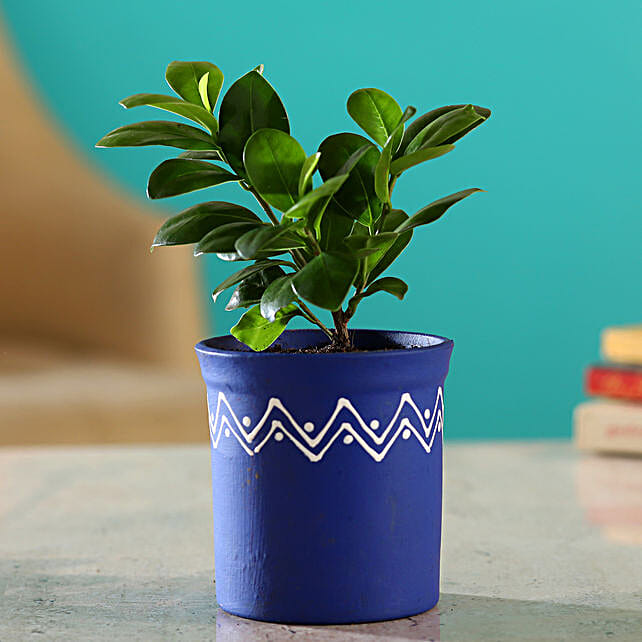 Ficus Plant is a plant that is made for your living room. It looks mesmerising and cleans the air for you.
Related Posts: