The balcony is the place that extends the boundary of your home and let you see the limitless sky while offering comfort and relaxation. It is the spot where you spend your leisure time, create, and develop innovative ideas. Therefore, making it look more attractive and full of positivity should be your priority. Plants are the best items to decorate your balcony and make it look like a real painting. Even if you don't have enough space on your balcony, there are certain ways in which you can create a mini garden there and enhance its beauty.
Further, we will discuss different ways in which plants can be used to enhance the charm of your small hangout place.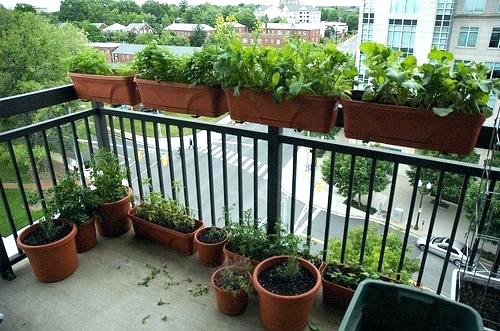 You can install hanging plant boxes in your veranda railing to make it look pretty and generate more space. Apart from the perfect amount of greenery, you will be left with sufficient space in your small balcony where you can keep a patio table and chair to enjoy your evening tea or coffee while absorbing the fresh air.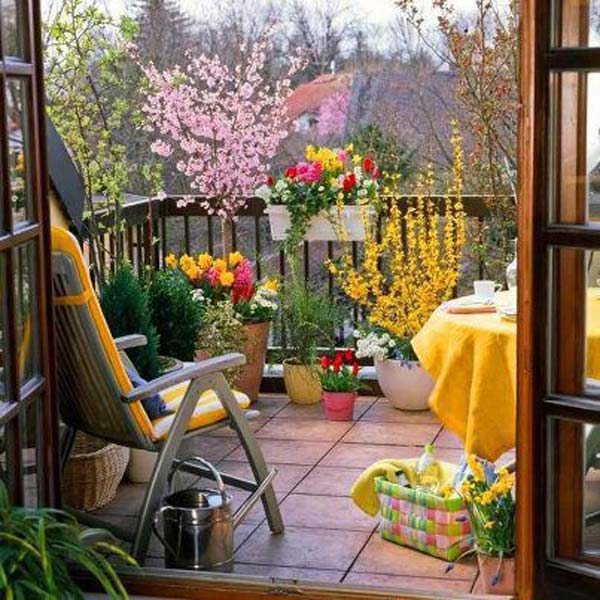 Use the balcony floor to keep decorative pots and planters and introduce more colors to your space. Try to use the pots of geometric shapes and pastel shades. These pots will become noticeable due to their sharp and clear edges. You can also use hanging baskets and they will look stunning and also won't take up the extra floor space.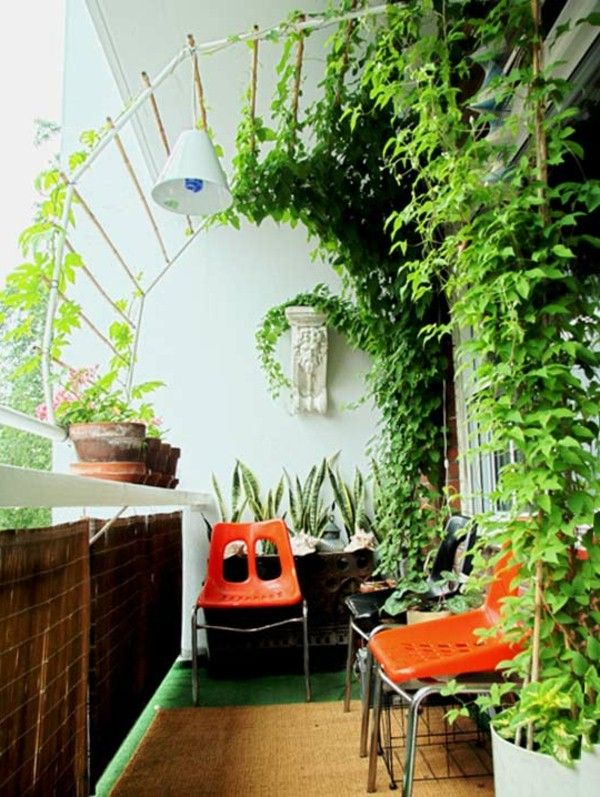 Climbing plants are the perfect options to transform plain walls of your balcony in a colored painting. You need to buy a supporting structure for climbers, such as the trellis or bent steel rods. Bougainvillea, blue morning glory, and star jasmine are the low-care, fast-growing climbers that people like to grow in their garden and balcony.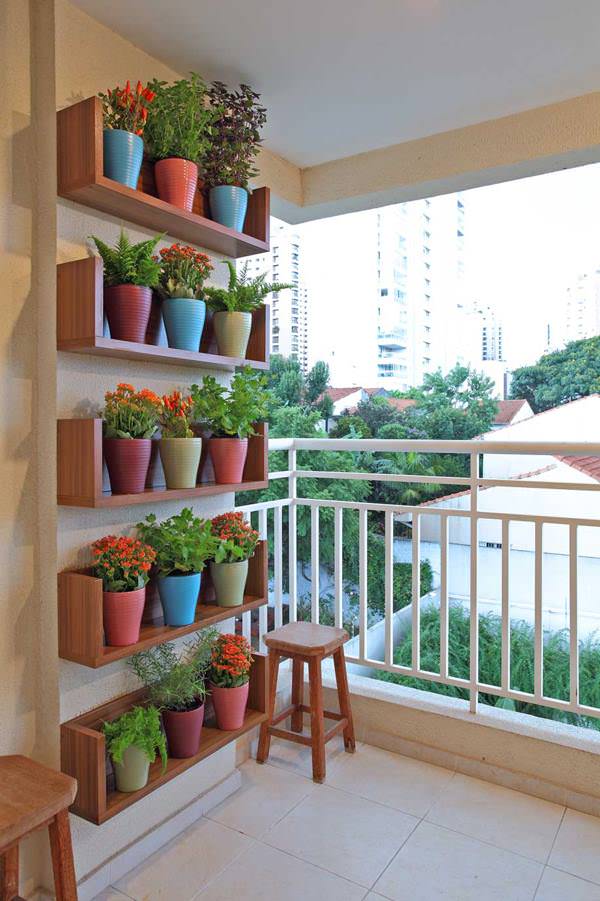 Arranging pots and planters on a shelf or stand in a corner of the balcony is the best option to create a lot of space and grow as many plants as you want. The plants arranged horizontally in colored pots in a stand will look absolutely gorgeous. Additionally, this will also add the tinge of greenery to your balcony and offer fresh air to breathe.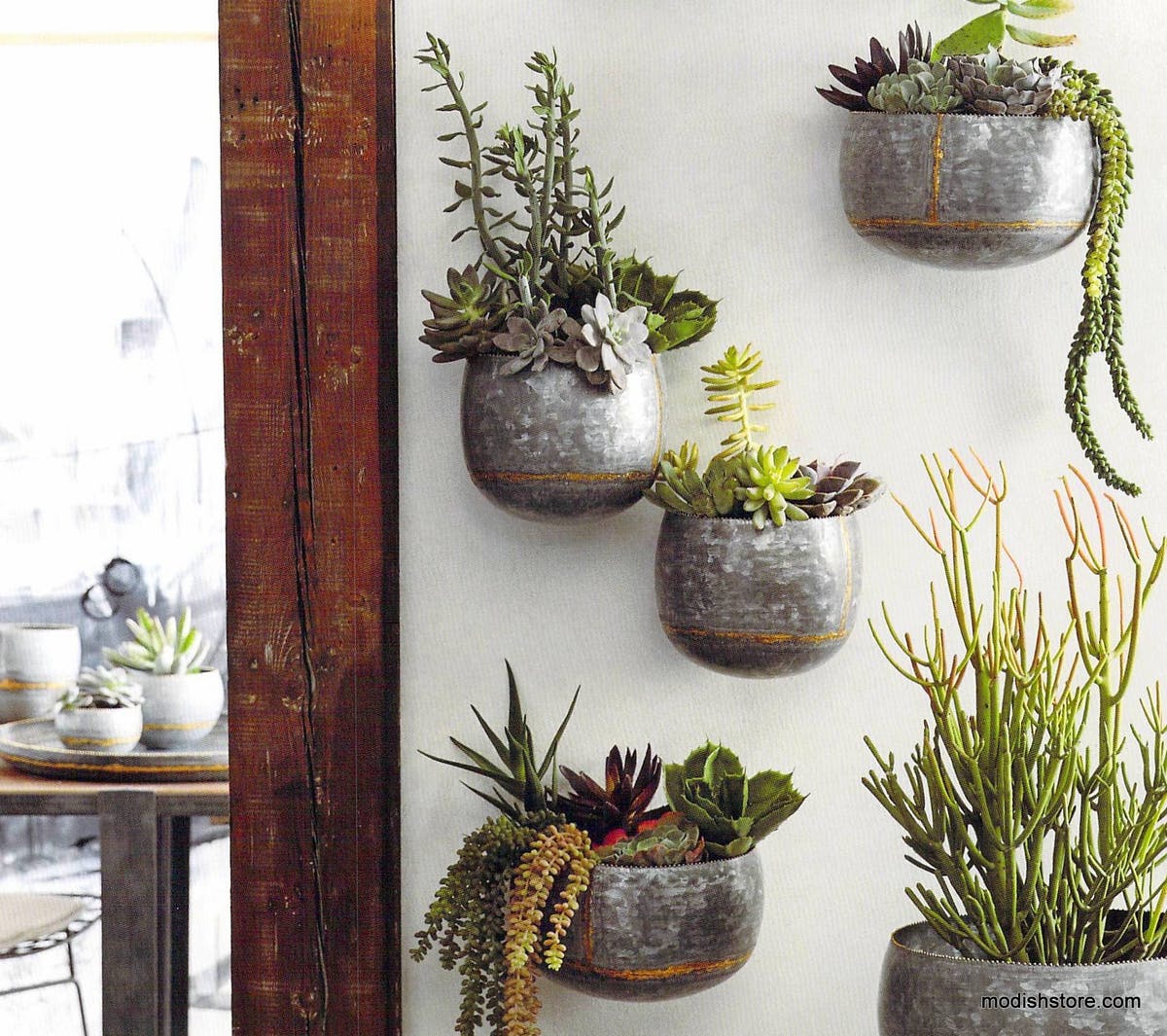 Go for some wall planters to add more greenery to your balcony. The wall planters come in different shapes and sizes. These can be easily attached to your balcony walls with the help of metal hooks. You can grow some colored flowering plants in them so that they add the splash of colors to your walls.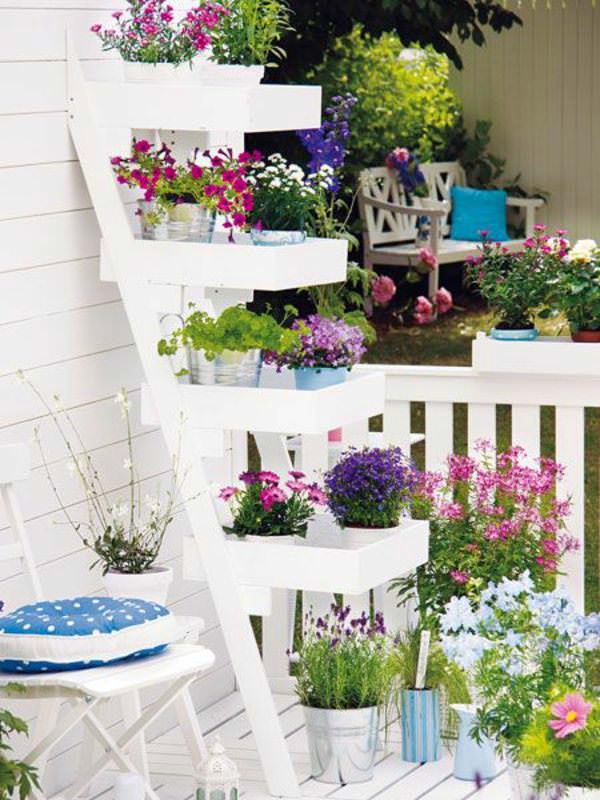 Using staircase plant stand is perfect for the city people living in apartments with a very tiny balcony area. It will be a nice resting area for your houseplants and a perfect way to put them on display. You can put plants in the corners and leave the middle space empty. You can sit here in the evening to read your favorite book while enjoying the cool atmosphere.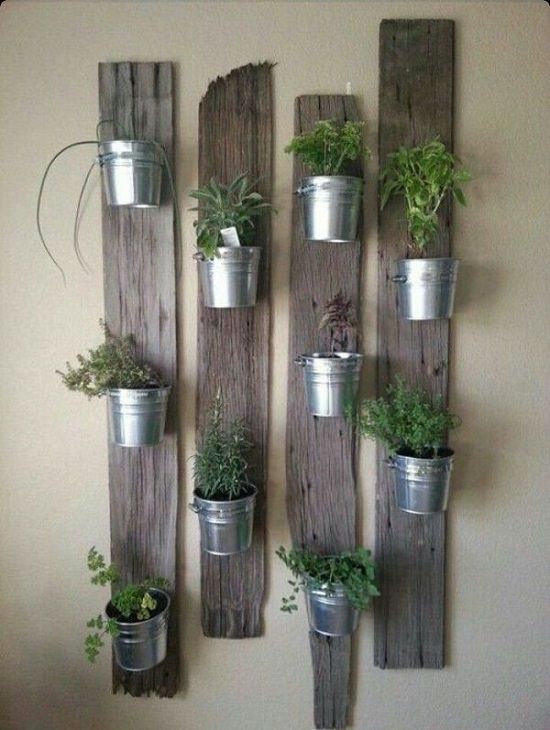 Are you willing to be a little creative to give a fantastic look to your balcony? If yes, then break up a pallet board, separate the pallet planks, and attach them to the walls with the help of iron nails. Afterward, fix the plant pots vertically on them. As simple as that. Without taking any floor space, they will brighten up the look of your small balcony.
All you need is some amount of creativity to turn your veranda into a little heaven! These ideas of gardening would help you for sure. Simply sit here for hours amidst nature, read your favorite novel, and sip the hot ginger tea here. You can also absorb all the freshness and positivity around.
You May Also Like:-