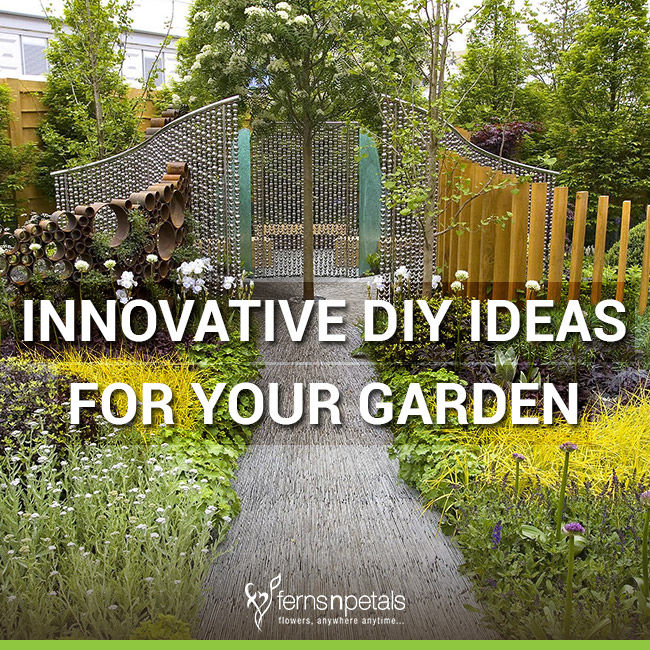 Garden is the most relaxing corner of your home. The presence of plants means chirping birds and colorful butterflies would visit your home. This view makes one feel one with nature. Gardening is a wonderful hobby too. It refreshes the mind and body and also you get to enjoy the purest oxygen. Research says that people who live in close proximity to plants and gardens are healthier and happier than the rest. If you are a gardening enthusiast or someone who has developed liking for gardening recently, then here are some innovative DIY ideas for jazzing up your garden. These DIY ideas are simple and easy to implement that would add more life to your garden.
Cement Planter: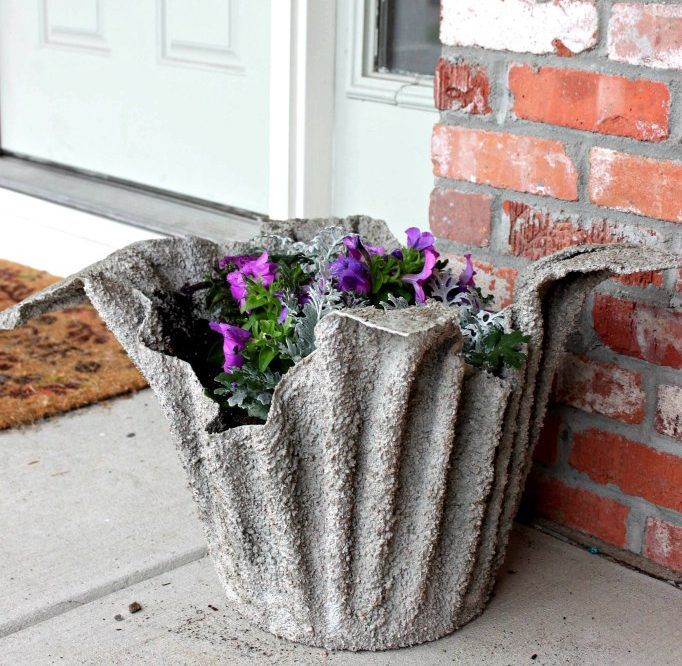 To make a cement planter on your own you would require cement, water, a small towel, and a large paper glass. Mix the cement and water in a large bowl and dip the towel in it. Smear the cement mix very well in it. Now, take the large glass and keep it on a table upside down. Put the towel hanging casually on this paper glass. Let it dry for 24 hours and turn up the glass the next day. Simply snatch out the paper glass and your new cement planter is ready. No one would believe that it is made from an old towel. Put soil and grow a plant in it. You can keep this planter in your drawing room or near the window pane.
P.S. – Don't forget to wear gloves before trying this.
Add More Life To Your Pots: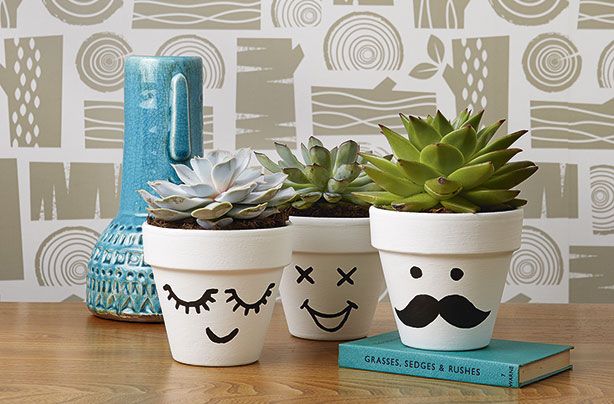 The simple red clay pot or the white or any solid color ceramic pot that you have at your home can be spiced up a bit simply to add more drama to your indoor garden. Take a marker pen and draw eyes on these plant pots. You can also use paint to draw anything on these pots. It is a simple, easy, yet innovative DIY idea for your garden. You can even write nice quotes on these pots. So, unleash your creativity and add drama to your garden.
Orange Rind Bird Feeder: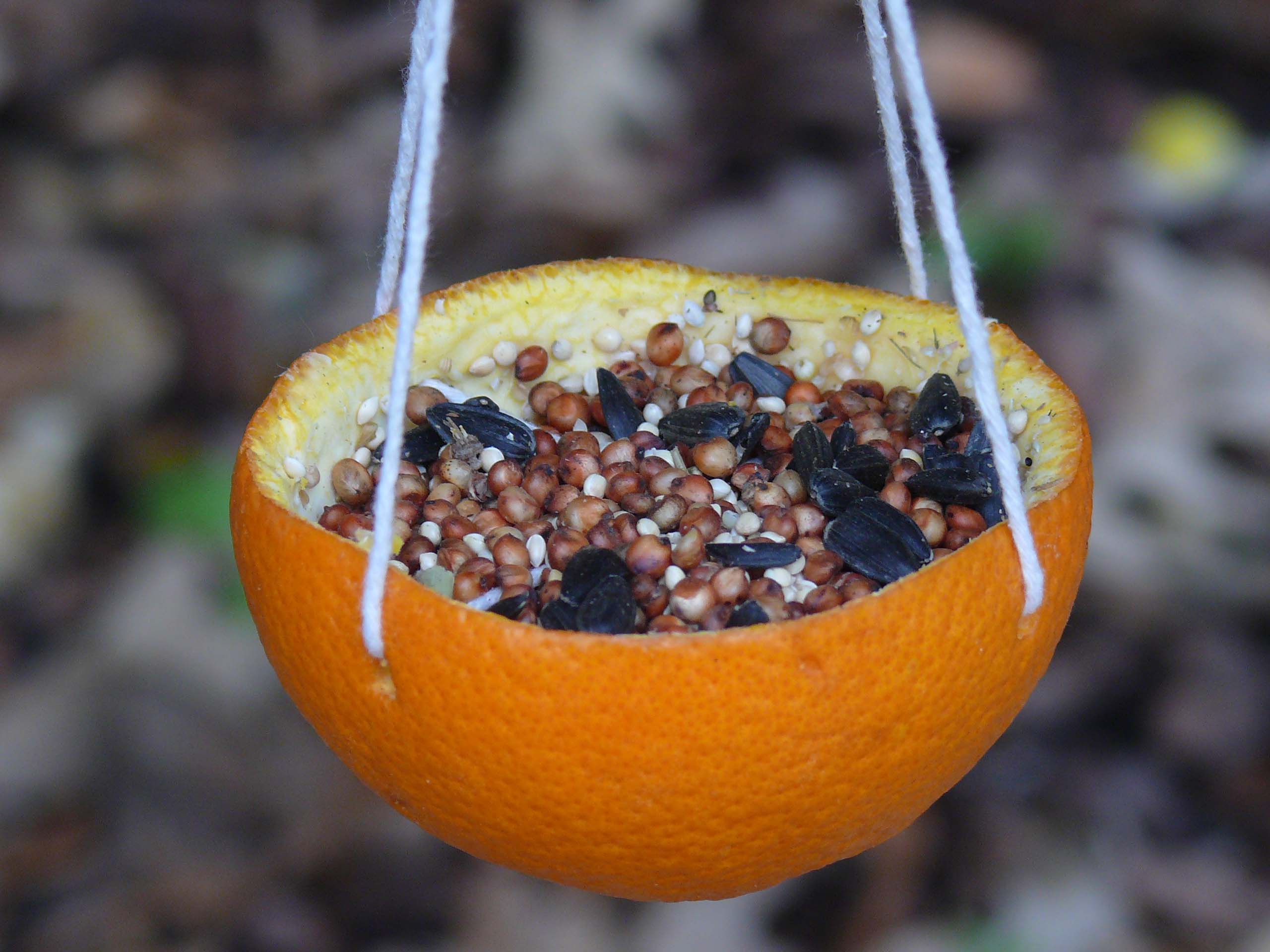 Winter is the time when you treat yourself with juicy, tangy, and refreshing oranges. But do you know, you can also make a cute and innovative bird feeder from orange rinds? So, take up the big oranges and cut them carefully. Remember to cut the orange in equal halves so that it looks like a cup. You would also need pushpin, big and thick embroidery needle, a strong and durable cotton string like bakers twine.
Thread the needle first and then tie a knot at the end. You have to make 4 holes using pushpin so that you don't have to struggle much with the needle. These 2 sets of holes must face each other so that you can form a loop easily at the middle. Now, push the embroidery needle through one side of the orange cup straight through the other side. Once you are done with that, pull the twine at the center to make a long loop for hanging. Repeat the process for the next set of marked holes. Now it is ready to go to your garden. Hang it from a tree and put the bird seeds, biscuits, bread, etc. to treat the flying friends!
Terracotta Planter Makeover: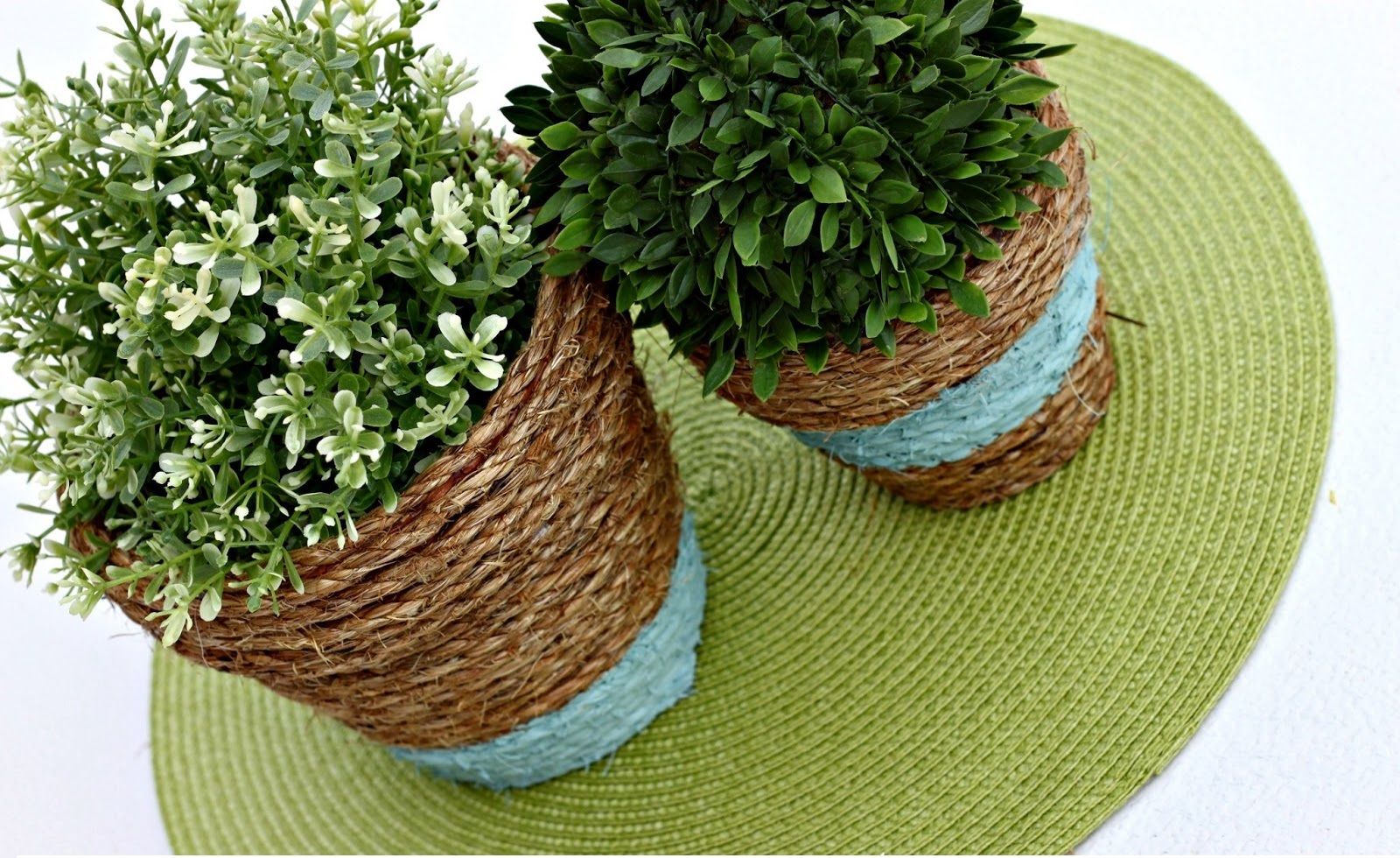 If you have terracotta planter at your garden and you are quite bored with the same look, then you can give them a makeover. You would require some jute ropes for this project. Simply glue these ropes around the terracotta planters. And now use colors on them to give a dramatic touch. You can also draw something on these ropes with your favorite colors.
Hanging Plastic Bottle Planter: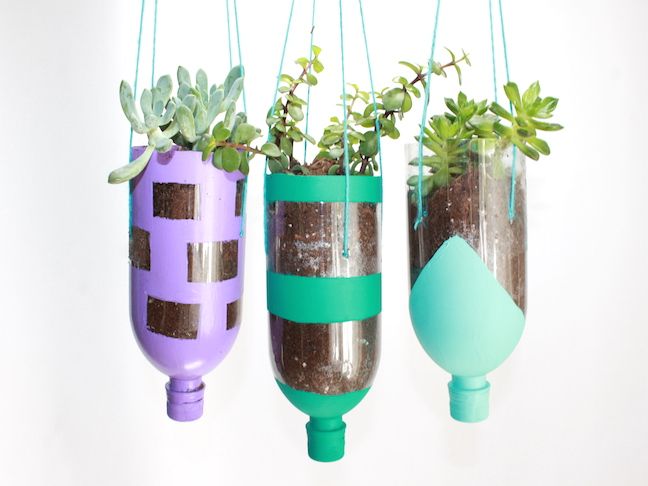 Those who don't have the luxury of a spacious outdoor garden have to settle for the balcony garden only. But you can do a lot with a small space too in your garden. Use coke or sprite bottles for this purpose. Cut them using a sharp knife about 1 inch above the bottom, and then give a nice wash. Now cover the bare edges of the bottle with masking tape and make 4 holes at equal intervals so that you can tie the twine. Now, you have to cut a short length of aluminum foil and roll that into a tube form to line the bottle with it. This would add an insulating layer – to keep sunlight from drying the soil and to draw heat from sunshine to feed the plant. Choose culinary herbs like thyme, coriander, basil, parsley, and rosemary, or veggies like tomatoes, hot peppers, or even squash. Pour soil and start growing your plants!
Chandelier In Wire Basket: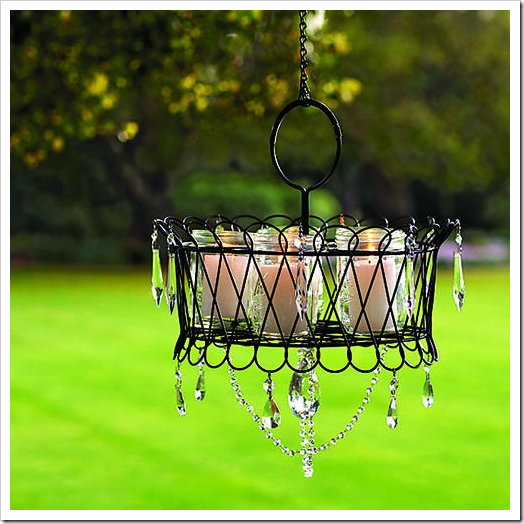 Your spacious outdoor garden or lawn or terrace or balcony – wherever you grow your plants is the most positive portion of your home. You also know that and thus you would love to spend most of your time here. During weekends or holidays, you love to sit here and enjoy your peace. So, you can work a bit more to jazz up this area! You would require a round wire basket with a handle and a flat base, some mason jars, candles – colorful or fragrant or regular ones, and some crystals. Now place the mason jars properly in the wire basket and place the candles inside them. Use crystals to hang from the top and bottom of the wire basket in a decorative pattern. Now hang it from a branch of a tree or from the ceiling of your balcony and enjoy a romantic evening with your soul mate or a small party with your close friends.
Related Blogs –