Hobbies differ from person to person. Some like music while some prefer to dance. For some painting is life and for some writing is everything. There are people who don't know gardening at all and then there are people for whom gardening is an art and passion. They find satisfaction in spending time with the plants. On every occasion, these people would stock up their garden with new plants and would also encourage others to invest their times in gardening. These plant lovers love plants the most and thus know everything about plants- which plant to bring in which season; how much water to be provided to which plant; and how many times a day watering should be done, etc. So, what else can you gift them on various occasions to impress them? Here are some interesting gift ideas for plant lovers in your life.
Leaf Shaped Jewelry Tray:
A jewelry tray that looks exactly like a leaf can be one of the most interesting gift ideas for plant lovers. You can get them from the market or make your own. Simply search online about such trays and you would get plenty of options. In case, you want to make your own kind of tray, then you have to use white cement. Simply mix an ample amount of white cement with water in a thin plastic bowl. The consistency should not be too thick or too thin. Now take another think plastic bowl and grease it well and place the plastic paper in it and then slide the white cement mixture. Now bring a leaf of your choice probably maranta or coral bells which have a proper decorative outline. Place this leaf in the white cement mix and press it well by placing a heavy stone on it. Now let it dry for 24 hours and then remove the plastic bowl and plastic paper. Use sandpaper to polish the edges and then use spray colors to give a natural look to this tray.
Leaf or Plant Printed Mugs:
A plant lover who loves to spend the morning and evening tea or coffee in his/her garden must be greeted with a special mug. You would come across many designer ceramic mugs with leaf or plant prints on them. In case you don't get that, personalize a mug for this special person. Click images from his/her garden and use them to print a mug.
Gardening Tools: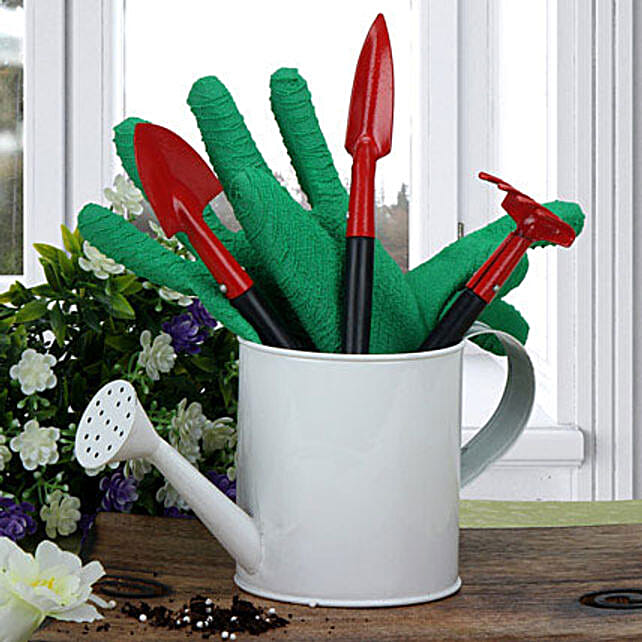 Gardening tools would be the most clever and interesting gift idea for plant lovers. There are many kinds of gardening tools. If you want the hand tools, then you can pick up an axe, hoe, sickle, scythe, spade, shovel, knife, rake, fork, and pitchfork. If the plant lover has a big garden, then you can opt for leaf sweepers, lawn aerators, sprinklers, or trenchers.
Cute Planters: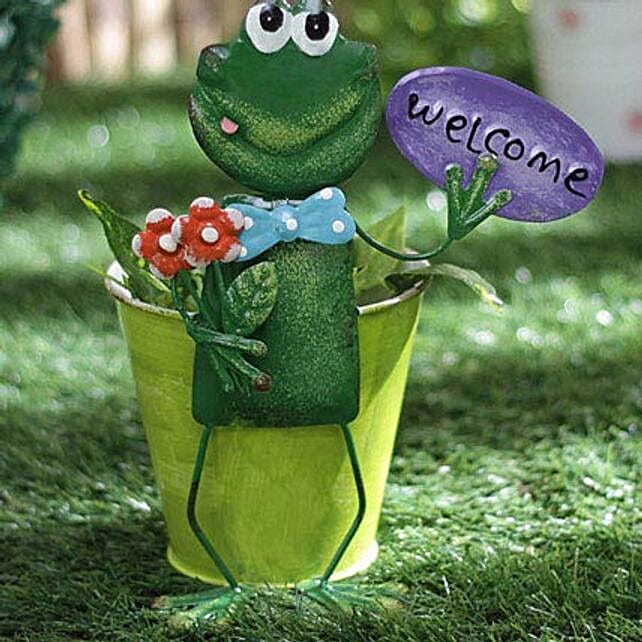 There are many cute planters that you can buy for the plant lover. Those who have a lack of space can use the planters with hooks that can be hung from the railings or front gates or window grill. There are some funky big planters too that can be placed in big gardens. Check "Boy On Cycle Planter", "Resin Rabbit Pot", "Recycled Plastic Unique Wood Log Vase", "Cute Cat Planter", "White Cycle Planter", etc. on our website once.
Coconut Husk Pot: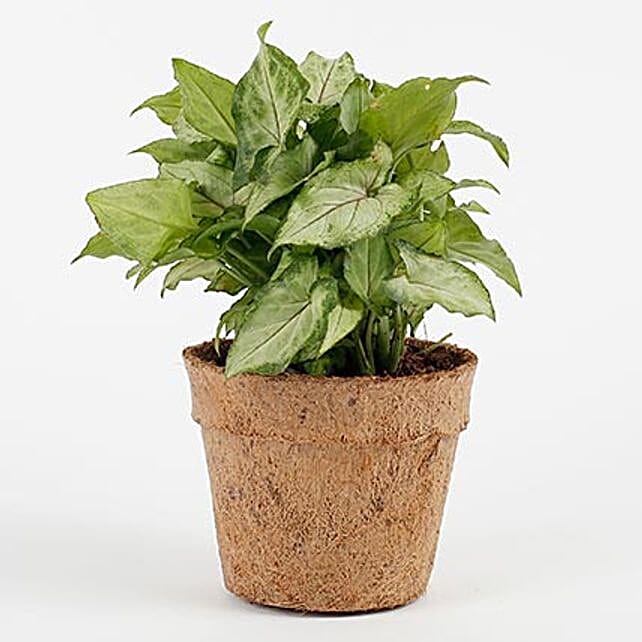 This is one of the most unique and interesting gift ideas for plant lovers. A plant lover is someone who is more concerned about the environment than the rest. He/she would be too happy to get this gift because of the qualities. This pot is made from coconut husk which is 100% bio-degradable. It doesn't heat up much and thus requires less amount of water. One can use this planter in home or office both and it is quite sustainable. If coconut husk or coir planter is in a garden, then there is no need to buy pH amendments for the soil because coir balances it with its neutral pH level. This coir further helps in the drainage of the soil- retains moisture in quick-draining soils and vice-versa.
Plants are always the best friends of human beings. It still provides the three basic necessities of a human life- food, cloth, and shelter. The role of plants cannot be undermined especially in this alarming time of rising pollution. So, always encourage the plant lovers around you and these interesting gift ideas for plant lovers would surely help you to chalk out gifts for this upcoming festive season.
You May Also like :